Microsoft Announces Big Changes to Xbox Game Pass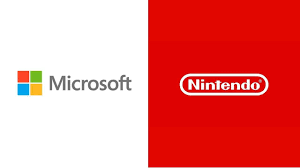 Microsoft is making significant changes to the way its Xbox Game Pass and Xbox Live Gold memberships function. The changes will take effect immediately. One of these modifications is the implementation of refunds. More precisely, Microsoft will now contact Xbox Game Pass and Xbox Live Gold users who have signed up for a 12-month subscription and offer them the opportunity to cancel their subscription and get a pro-rata refund of their monthly fees. Previously, this wasn't feasible due to technical limitations. This is merely one of a few pro-consumer improvements that have been implemented.
One of the most common concerns when signing up for a subscription is that you will forget about it. In reality, this is something that companies like Netflix, Amazon Prime, and others rely on. Having said that, Microsoft will now contact all existing customers who have dormant subscriptions in order to inform them of the decision to discontinue payments. If the inactivity persists after this point, the subscription will be terminated automatically. We don't know how much time must elapse before anything is considered "inactive," or how long the inactivity must persist before the subscription is terminated. This information is not made available.
Furthermore, Microsoft intends to improve the notification of price hikes for both subscription services, but it is not obvious how it would accomplish this, as it has in the past.
New Nintendo Direct Announced for This Week
A new Nintendo Direct presentation is expected to be announced shortly, according to speculations that have been circulating for weeks. Nintendo has now officially verified those reports. Taking to social media this morning, the Japanese video game publisher said that the newest Direct presentation, which will be the first of the year 2022, will take place tomorrow, on Wednesday, February 9. Moreover, while we aren't aware of which games will be showcased at the presentation, it is reasonable to assume that it will be a significant event.
Nintendo announced today that the Nintendo Direct for this week would begin on YouTube and Twitch at 2pm PT/5pm ET on Monday, February 11. According to the schedule, the Direct will last for around 40 minutes and will be centred on "Nintendo Switch games releasing in the first half of 2022," according to the company. Games such as Triangle Strategy, Kirby and the Forgotten Lands, and maybe even Splatoon 3 will all make an appearance as a result of this. The fact that Nintendo will be focusing its attention on titles that will be released in the first half of this year doesn't rule out the possibility that the company could also show off what it has in store for the rest of the year.
Tune in 2/9 at 2 p.m. PT for a #NintendoDirect livestream featuring roughly 40 minutes of information mainly focused on #NintendoSwitch games launching in the first half of 2022.

📺https://t.co/v0A3I7j0EE pic.twitter.com/jifj1aFIBQ

— Nintendo of America (@NintendoAmerica) February 8, 2022
One of the most anticipated games that many Nintendo fans are hoping to see announced during this Direct is the follow-up to The Legend of Zelda: Breath of the Wild, which was released last year. When Nintendo provided the most recent update to fans on the long-awaited sequel last summer, it was said that it will be released sometime in 2022. It remains to be seen whether this is still the case, but there is a potential that we may hear more about the project tomorrow.
Another game that might make an appearance is Mario Kart 9, which is currently under development. Over the course of the last month, rumours regarding the existence of a new Mario Kart game have gained a tremendous amount of momentum. Moreover, while the game might very well be in production at this point, we'll have to wait and see whether Nintendo decides that now is the appropriate moment to officially unveil the title.