Microsoft becomes the most valuable company leaving Apple behind briefly, iPhone Sales to Blame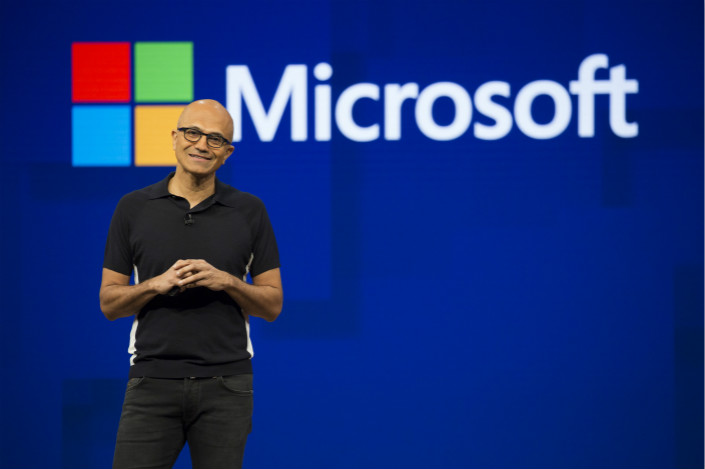 Apple has lost the title of world's most valuable publicly traded company to Microsoft https://t.co/DrInmQvUhx pic.twitter.com/1sEJvp0tB0

— Bloomberg Markets (@markets) November 26, 2018
Microsoft and Apple are like the argument of chicken and egg, a never ending fight between the companies, and not only the companies, the customers on each side duke it out on daily bases as well. More Recently it had been about Apple vs Google but the feud of Microsoft and Apple is an ancient one. Both companies have tried to best each other by dominating the market. Apple however with the launch of iOS devices left Microsoft quite a ways behind and became the first ever $ 1 Trillion company  but recently as the Tweet from the Bloomberg Markets explains, Apple stock took a dive making Microsoft the most valuable company in the world, although briefly but it is not a small matter.
Apple stock dropped in November and all fingers pointed towards the iPhone sales. It created such an impact that Apple announced that they will no longer disclose iPhone, iPad, and Mac unit sales numbers. There seem to be some serious concerns towards the quarterly earnings. Now how serious this matter maybe, it's unclear at this point and might change during the holidays since that's when the most amount of purchases happen but then again, given the rise in prices lately, does not help the situation. Apple should have their fingers crossed.
Microsoft had covered a lot of ground to keep the stock steadily and surely rising. Kind of like the 'hare and tortoise' situation. Microsoft kept to it's software making and not dealing with hardware for a long time, strategy. They did venture into the mobile market but the results were so bad that we don't even see a Windows Mobile device anywhere. The company took a page from Apple's book and focused on what they were good at. So, the Surface era began, and although there were a few hiccups but they stayed at it and now hold a firm place in the market with their own devices. If they stick to the same strategy and not take any over the top decisions or delve into an unknown territory, hopes are that Microsoft might be able to achieve the $ 1 trillion status at some point.
Is Cupertino worried? They should be but a bounce back with some good old fashioned 'Apple PR' and whatnot can bring em back. As for if the Holidays can save this quarter, no one can say for sure. In the meantime, congratulations to Microsoft for being a trooper.