Minecraft 1.19.0.24 Bedrock update Beta Patch Notes: Spectator Mode, Recovery Compass and more revealed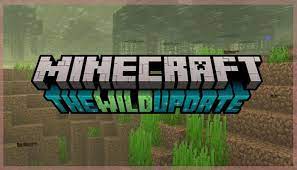 The most recent Beta update for Minecraft Bedrock Edition has now been made available to all players. Every week, a fresh snapshot is made available for Java Edition players, while a Beta and Preview are made available for Bedrock players every two weeks. Toutes of these are meant to bring major features to the game in advance of the game's regularly scheduled upgrades.
It was published this week, and it has numerous significant enhancements over the previous version. As the formal release of the 1.19 The Wild Update grows closer and closer, the importance of these upgrades becomes increasingly apparent.
The update introduces spectator mode, recovery compass, and more. Here are the patch notes.
Patch notes for Minecraft Beta 1.19.0.24
The addition of a spectator mode is one of the most significant changes to the game's design. Mojang stated that this mode was not intended to be included in the game and that it was accidentally included by mistake. However, due to the overwhelming demand for this feature, they chose to leave it in place and continue working on it through beta testing in preparation for an official release in the future.
It was so busy I missed it, but yesterday marked my third anniversary working at Mojang! So grateful to be a part of the team and to have a small part in looking after the best community of all!#Minecraft pic.twitter.com/sJPKkSS1kH

— Jay ⛏️ (@Mega_Spud) September 2, 2020
The recovery compass will direct players to the location where they perished the last time. It is made with eight echo shards and one regular compass, among other materials. It will also become a component of the treasure pool for the Ancient City in the near future.
They also made numerous significant adjustments to existing Minecraft features, including the following:
Sculk shriekers are not activated by the activation of the redstone.
In order to avoid being attacked by Wardens, players can no longer run away from screeching sculk shriekers.
Wardens will no longer be spawned by the Sculk Shrieker when playing in Peaceful mode.
When Warden is injured, it will be accompanied with an animation.
When the Warden is enraged, he will prioritize players above creatures.
Deep slate that has been reinforced is no longer moveable by pistons.
The sound of a goat's horn is now instantaneous.