Monster Hunter: World Will Feature The Assassin's Creed Odyssey Origins Content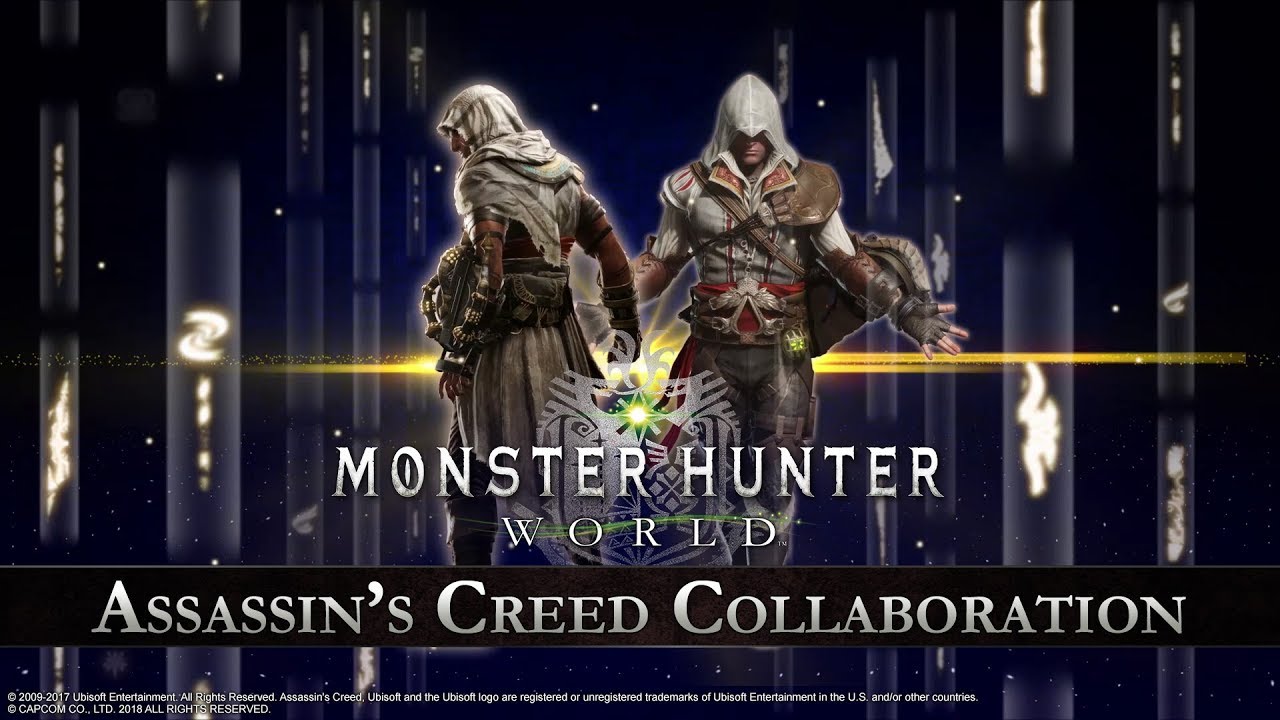 Capcom seems to keep the surprise for the fans of Monster Hunter: World. The latest trailer from Monster Hunter: World shows how the developer secretly has prepared for featuring The Assassin's Creed Odyssey: Origins content into the game.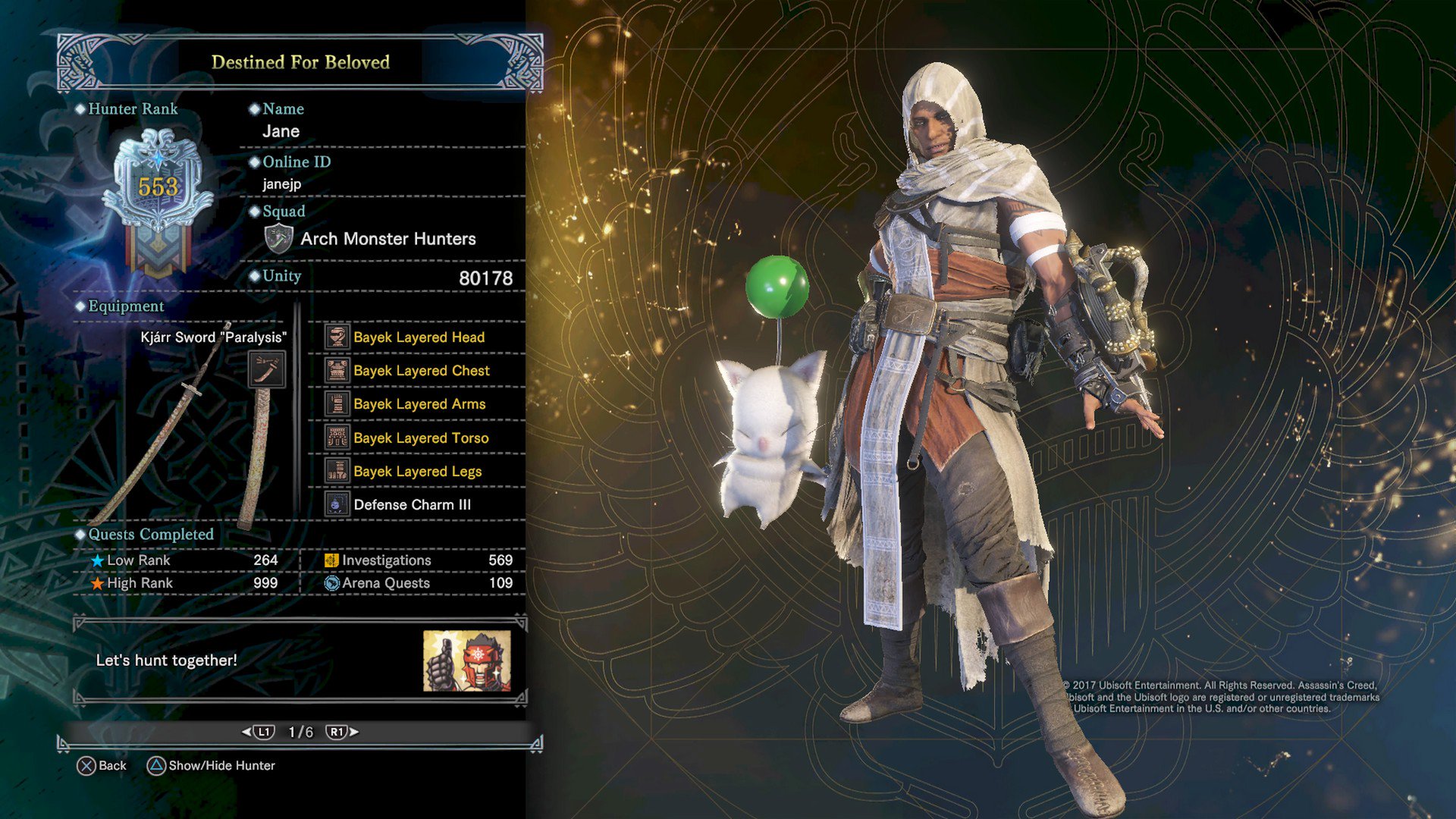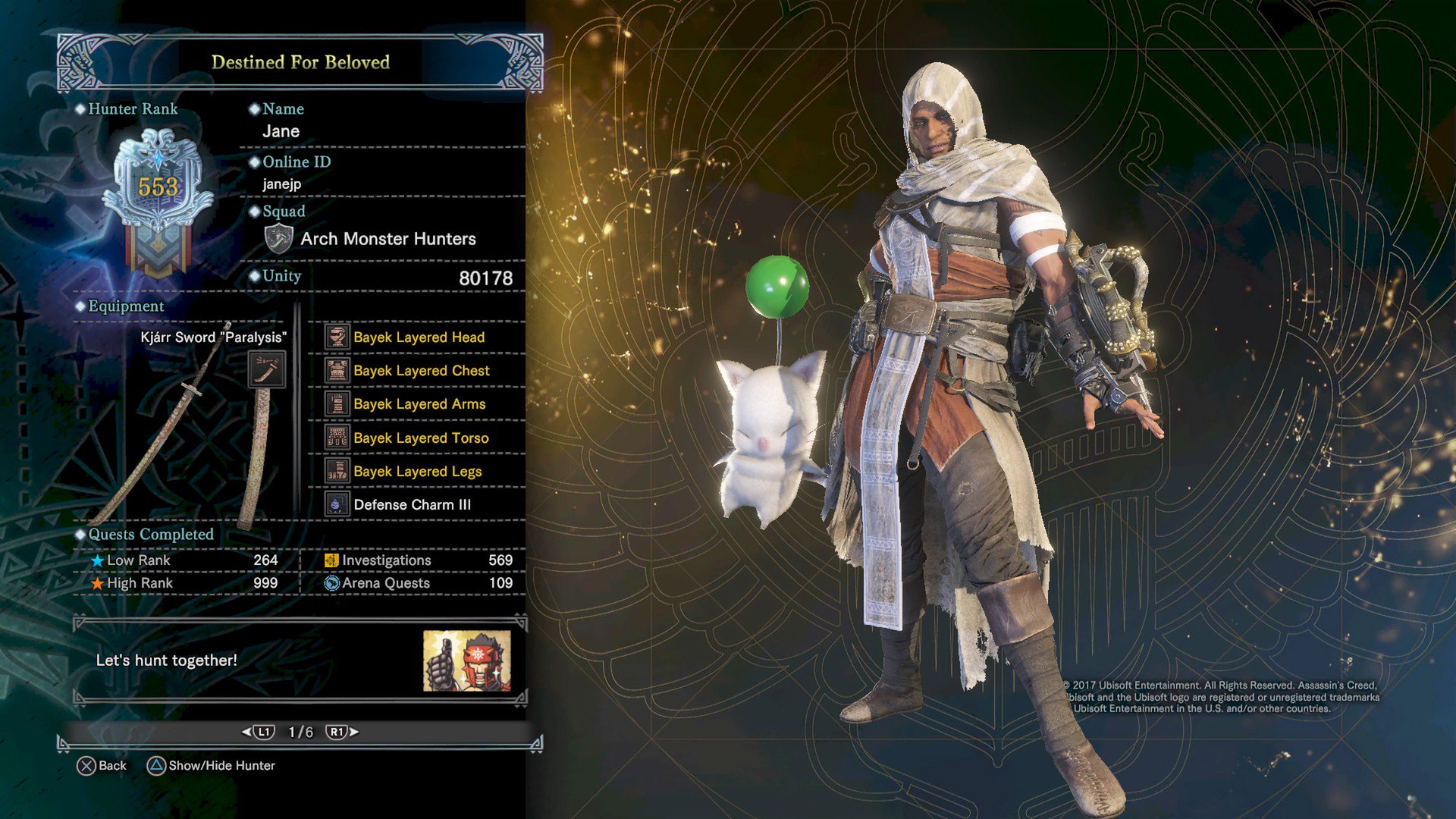 Yes, another crossover coming for The Best RPG Game in The Game Awards 2018! Just about 3 weeks ago, Capcom revealed a trailer for the next expansion titled with "Iceborne", which showed the appearance of Geralt from The Witcher 3: Wild Hunt in Monster Hunter: World. And yesterday, the developer has shared on the official Twitter account for the new upcoming event quest for the game, titled with "SDF: Silent, Deadly, and Fierce",
[PS4/X1] New Event Quest "SDF: Silent, Deadly, and Fierce" is now live! Clear this quest to get your hands on some special materials… pic.twitter.com/OCmZFY0OHO

— Monster Hunter (@monsterhunter) December 28, 2018
Not only that, but Capcom also has released a new trailer with less than 1-minute duration featuring how the players unlock the new costumes which based on Bayek, a protagonist character on Assassin's Creed: Origins.
The "SDF: Silent, Deadly, and Fierce" event quest will involve the players to attack and destroy an Odogaron, a Deviljho, and a Lunastra. These monsters will drop a Senu's Feather, and the four feathers will be used for designing the Assassin's Creed costumes.
This new content now available for the game on PS4 and Xbox One platforms. While the PC users have to wait for sometime.
Curious about this new content?
Monster Hunter: World is currently available on PC, PS4, and Xbox One.
Don't forget to check out the trailer for the new content of Monster Hunter: World below: