Nvidia GeForce GTX 1650 Super Review: Solid 1080p and eSports performance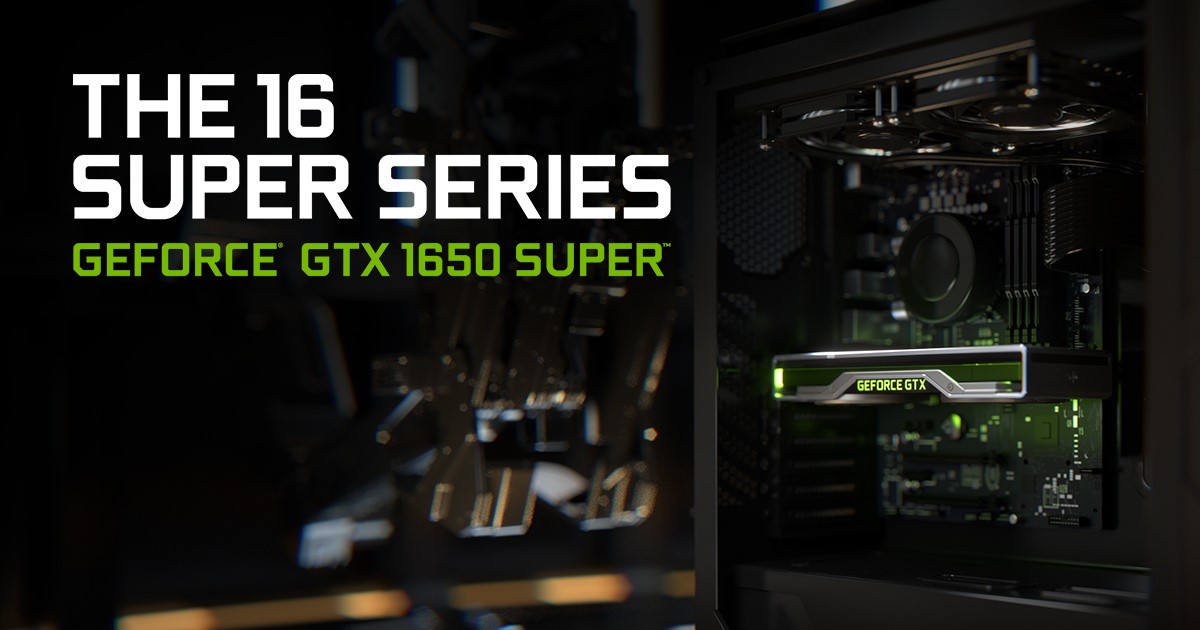 Like the other Super version GPUs: the RTX 2080 Super, RTX 2070 Super, RTX 2060 Super, and GTX 1660 Super; the 1650 Super embodies decent enhancements to an existing part. Most significantly it is the step up from the bottom Turing TU117 GPU used in the GTX 1650 to TU116.
The GTX 1650 Super fits into Nvidia's GPUs lineup above the original GTX 1650 and below the GTX 1660. It is a decisively more convincing mainstream graphics card than the original GTX 1650 while performs slightly under what we saw in the GeForce GTX 1660. It is factually one of the best value graphics cards on the market today. At $170, you would get a graphics card able to deliver inspiring 1080p frame rates at even the highest in-game settings.
And if you're one of those consumers, who are considering the GeForce GTX 1650, the GTX 1650 Super is clearly the better buy. Getting a notably faster card option for a $10 price increase over the launch price of the GTX 1650 feels like a worthy upgrade option.
Specifications and features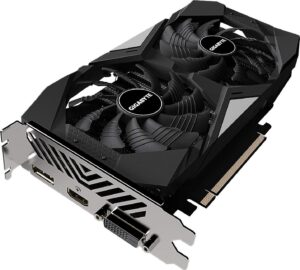 The significant change on the GTX 1650 Super is the Turing architecture with a variant of the TU116 core and 6.6 billion transistors. While the original GTX 1650 used Nvidia's Turing TU117 core, which had 4.7 billion transistors. TU116 is the same variant that powers the original GeForce GTX 1660, GTX 1660 Super, and GTX 1660 Ti cards.
The refreshed GPU packs 1280 CUDA cores, 80 TMUs, and 32 ROPS. It comes with a clock rate of 1530 MHz for the base and a boost clock of 1725 MHz. While its rival from AMD the Radeon RX 5500 XT has relatively a better specification with 1,408 stream processors, base clocks of 1,717MHz, and 1,845MHz overclocked.
The GTX 1650 Super contains GDDR6 using a 128-bit wide memory bus while its predecessor the non-super features GDDR5. This update significantly improves memory bandwidth from 128 Gbps to 192 Gbps. But there is one potential concern with the 1650 Super: the only 4GB of GDDR6. With the new generations of consoles in 2020 and quite a few new games, a 4GB GPU is going to be limiting, and running out of VRAM can significantly affect performance.
As GTX-branded cards are not built for Ray-Tracing, so there's not enough power here in GTX 1650 Super, to begin with. Only RTX-branded GPUs can handle Ray-Tracing properly, and there aren't many games yet that even offer Ray-Tracing.
In various ways, the GTX 1650 Super seems closer in spirit and specs to a standard GTX 1660 than it is to the original GTX 1650, and it even features a faster memory clock speed 12Gbps than the GTX 1660 8Gbps.
There is a number of vendors in the market manufacturing the GTX 1650 Super. We picked Zotac's Gaming GeForce GTX 1650 Super to evaluate.
For most advanced Graphics card, see our Nvidia GeForce RTX 2080 Ti Review
Design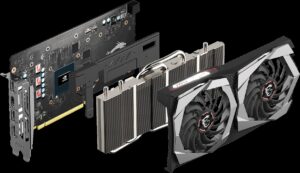 Zotac's GTX 1650 Super measures 158.5 x 115.2 x 35.3mm and is a 2-slot slim card. The little size lets it fit in most of the chassis without any issue.
At this price point, graphic cards are likely to omit fancy palls with the intention to remain in the budget cost. The Zotac card is not the exception and contains a simple black plastic covering with grey accents above and below the two fans. It's a meek-looking card that would be out of sight in most builds. There's no RGB lighting here either, and obviously we shouldn't expect it at this price tag.
It comes with three connectivity ports: DisplayPort (1.4), HDMI (2.0b), and a Dual-Link DVI-D; if there're multiple monitors, an adapter according to their inputs might be needed. A simple but large aluminum heatsink affixed with the TU116 core and two fans cool the card, while the GDDR6 memory is cooled by the monolithic cooler. Certainly, it's not the ideal solution, but it is decent at this level.
Gaming Performance Summary