Nvidia GeForce RTX 2080 Ti Review: The most advanced Gaming Graphic Card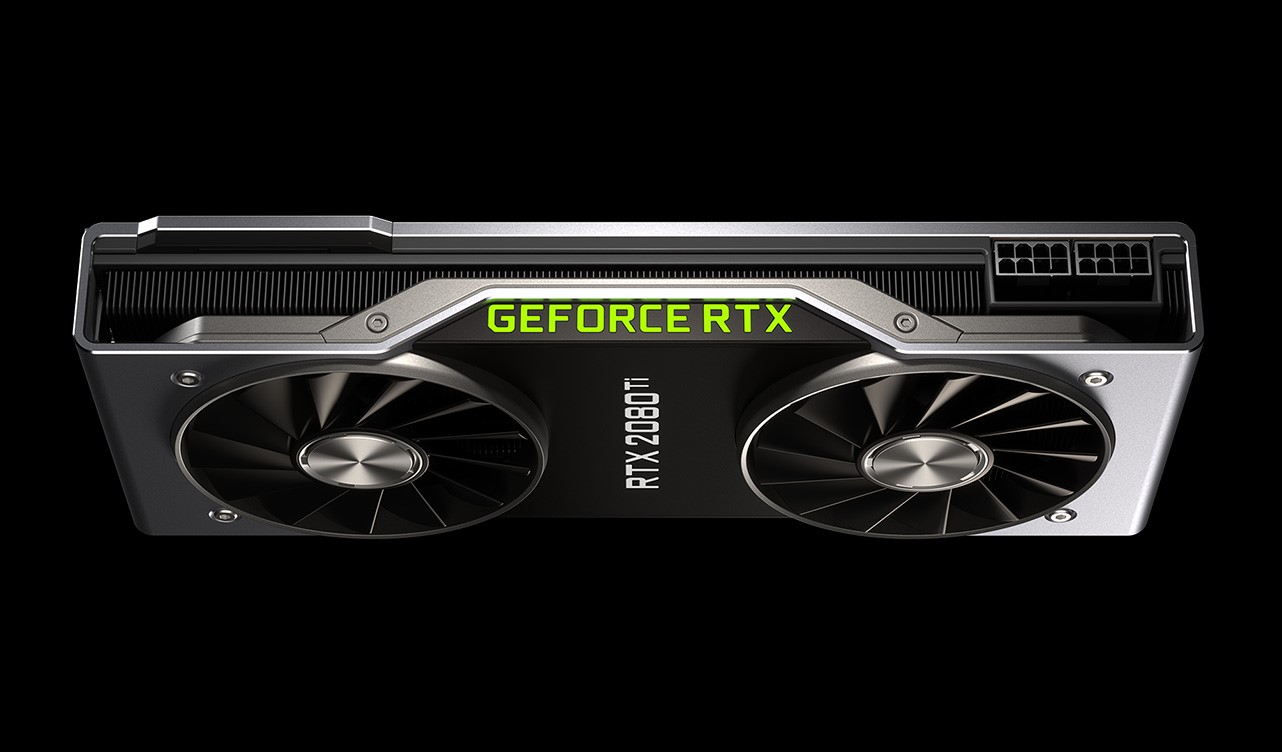 If you want the top of the line Graphic cards champ, and budget isn't an issue at all, you'd be going for the RTX 2080 Ti anyway. It will let you max out all the graphics settings and play 1440p and 4K games at 60 fps. Nvidia's Turing architecture is at the heart of the RTX 2080 Ti, boosting performance even if you don't enable ray tracing or DLSS.
With 11GB of speedy GDDR6 memory strapped to the board, 68 RT Cores, AI-driven Tensor cores, ultimate ray-tracing, and DLSS performance, and 4,352 CUDA cores all baked into the GPU, the top RTX Turing card is ready for pretty much anything PC gaming can throw at it. And, now that games like Battlefield V, Metro Exodus, and Shadow of the Tomb Raider actually implement the RTX features, there's never been a better time to jump on the ray-tracing bandwagon.
Nvidia GeForce RTX 2080 Ti is the most powerful and best GPU around, especially for the burgeoning ray tracing ecosystem. Just prepare yourself for that sky-high price.
Price and availability
The law of diminishing returns is in full effect as you move up to the top of the GPU hierarchy, which means you'll pay more for proportionately less performance every additional step. Undoubtedly, the 2080 Ti is most powerful, but it costs nearly twice its predecessors for a comparatively slight increase in speed.
The GeForce RTX 2080 Ti Founders Edition at $1,200 is the most expensive consumer graphics card Nvidia has ever released. If you still manage to get this graphics card at a starting price, it is way more expensive than the Nvidia GTX 1080 Ti, which advertised a $699 price tag, and GeForce RTX 2080 super at $720.
When we compare it with AMD's GPUs, AMD released its new mid-range AMD Navi cards, but there is nothing to really challenge the RTX 2080 Ti's performance. Perhaps it is one of the top reasons why RTX 2080 Ti is so expensive. The highest-end GPU they've announced so far is the AMD Radeon RX 5700 XT which is available at $380 and going to be in direct competition with the Nvidia GeForce RTX 2070.
Features, Specifications, and Technologies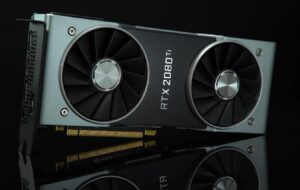 Featuring the new Turing architecture, Nvidia's latest cards are not only more efficient but are also exhibiting spanking new features that have never featured in previous models. Turing introduces a new processor architecture, the Turing SM, that delivers a dramatic boost in shading efficiency, achieving a 50% improvement in delivered performance per CUDA Core compared to the Pascal generation.
Despite the fact that it costs nearly two times than the previous graphics card it's taking the place of, the Nvidia GeForce RTX 2080 Ti keeps some awesome specs that stand it out of the crowd. It comes with 11GB of GDDR6 VRAM, 4,352 CUDA cores, and a boost clock of 1,635MHz. While the GTX 1080 Ti has 11GB of last-generation GDDR5X VRAM, 3,584 CUDA cores, and a 1,582MHz maximum frequency.
The RT and Tensor cores are two additional types of cores that RTX 2080 Ti boasts. The RTX 2080's Ti's 68 RT Cores are dedicated to performing ray tracing operations with extraordinary efficiency. And 544 Tensor Cores bring artificial intelligence (AI) into the mix.
The RTX 2080 Ti structures 18.6 billion transistors, which also makes it the largest consumer GPU Nvidia has ever created. NVIDIA also includes features like Deep Learning Super Sampling (DLSS) and Real-Time Ray Tracing (RTRT). DLSS is a significant feature for the Turing graphics cards and a noticeable upgrade on super-sampling and multisample anti-aliasing (MSAA). By using DLSS, the Nvidia RTX 2080 Ti can use artificial intelligence to help create an image that's similar in quality to that which you'd produce with traditional rendering methods. Ray tracing is perhaps the most exciting feature the Nvidia RTX 2080 Ti has to offer. Ray tracing is a lighting technique that brings an extra level of realism to games.  It generates an image by tracing the path of light as pixels in an image plane and pretending the effects of its encounters with virtual objects.
When it comes to Ports, there is a surprising number of new ports making your system fully future-proofed. Such as HDMI, a DisplayPort, and USB Type C. These are especially important for virtual reality.
Performance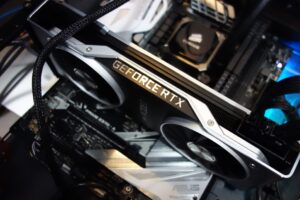 After benchmarking the card in detail, we can surely say that the RTX 2080 Ti unquestionably possesses all resolutions and games, and is now the fastest graphics card you can acquire. Nvidia was already securely ahead of AMD, and now the company sets the new gold standard with its RTX 2080 Ti. Its predecessor the RTX 2080 Super is the only graphics card that comes close in all benchmarks. However, it fails to completely break the 60 fps barrier of 4K gaming.
The RTX 2080 Ti is the highest gold standard. The gaming performance of the 2080 Ti is around 30% faster than an RTX 2080 in 4K and around 35% faster than a GTX 1080 Ti.
The 4K performance of the GeForce RTX 2080 Ti is certainly impressive. It is capable of max settings in 4K for all current AAA games. Minimum framerates are often equal to the average framerates of the RTX 2080 and GTX 1080 Ti. Therefore, adding raytracing may however reduce the performance below 60 fps. There's no question the RTX 2080 Ti is the fastest GPU available now.
Should you buy the Nvidia RTX 2080 Ti?
This thing is very expensive. For that much cash, most of the people could buy a pretty decent prebuilt gaming PC. Once, you get in; you're going to need the best processor and gaming monitor to really take the Nvidia GeForce RTX 2080 Ti to its potential. And perhaps most importantly, the RTX 2080 Ti was released way back in 2018, if you didn't get one in 2018 or 2019, buying now doesn't make much sense, as Nvidia's Ampere expected to be launched later this year.
There are mainly two reasons to acquire the GeForce RTX 2080 Ti. Firstly, you just simply want the most powerful and fastest GPU, and the budget is not an object. Secondly, you're convinced by the most advanced real-time ray tracing and deep learning technologies.
The GeForce RTX 2080 Ti will run most of the games in 4K at 60fps with all the graphics tuned to the max that earlier graphics cards only struggled to match. However, gaming in HD is something different. If you're planning to play just basic games at 1080p then 2080 Ti is going to overkill, there are plenty of cheaper cards available to do that job efficiently.
Pros
Capable of majority 4K gaming at 60fps
Future-proofed with Ray-tracing and DLSS technologies
Boost clock of 1,635MHz
Cons
Sky-high price
Needs a beefy system
[su_button url="https://amzn.to/2RJuyYj" size="6″ center="yes" icon="icon: amazon" text_shadow="0px 0px 0px #cbe437″]View On Amazon[/su_button]