Pestel Analysis of Tesco PLC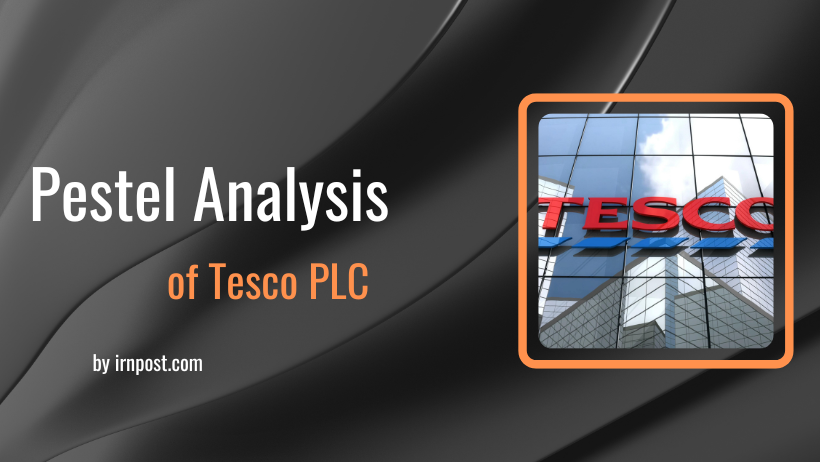 PESTEL or PESTLE analysis, is a tool used to evaluate the external macro environment of an organization. This framework looks at the Political, Economic, Social, Technological, Legal and Environmental factors that can have an impact on the business. PESTLE Analysis of Tesco plc will help us understand how these external factors can impact the business.
Political Factors of Tesco plc
The UK is one of Tesco's major markets and the recent Brexit vote has created uncertainty around the future of trade between the UK and the rest of Europe. This could impact Tesco's supply chain and costs, as well as consumer confidence.
The political factors affecting Tesco plc are the governmental policies and regulations that can impact the company's business operations. These can include tax laws, trade restrictions, labour laws, and environmental regulations. The company must comply with all applicable laws and regulations in order to continue operating smoothly.
The current government in the UK is supportive of businesses and has introduced policies that encourage growth and investment. This is positive for Tesco plc as it indicates a favourable business environment. However, the government can also introduce new laws and regulations that can impact the company's operations. For example, if the government were to increase taxes on retail companies, this would likely have a negative effect on Tesco's profitability.
Economic Factors of Tesco PLC
Tesco plc, together with its subsidiaries, operates as a grocery retailer in the United Kingdom, Ireland, and internationally. The company offers food and groceries; electrical and home appliances; books, music, games, and DVDs; dresses and shoes for women, men, and children; beauty products; health products; household items; baby products; and toys. It also provides fuel and car care products, financial services, and broadband and mobile phones. Tesco plc operates as a subsidiary of Tesco Corporation.
The current economic conditions in the UK are challenging, with inflation rising and consumers feeling the squeeze. This is likely to impact Tesco's sales and profitability.
Social Factors of Tesco PLC
The social factors affecting Tesco plc are varied and complex. The company must consider the general public's perception of the company, as well as any specific groups that may have an impact on its business. These can include customers, employees, shareholders, suppliers, and local communities.
The company must also be aware of social trends that could affect its business, such as changes in demographics, lifestyle trends, and attitudes towards spending.
Tesco plc must also ensure that its policies and practices comply with relevant legislation and regulations, such as those relating to employment, health and safety, and the environment.
The company's approach to social responsibility is also an important factor to consider. Tesco plc has been widely praised for its work in this area, which includes initiatives to reduce food waste, support local communities, and promote healthy eating.
The social trend of healthy eating is continuing to grow, with more consumers looking for healthy options when they shop. This presents both an opportunity and a challenge for Tesco, as they need to ensure they offer products that meet this demand.