PS4 Players Surprised With Free Gift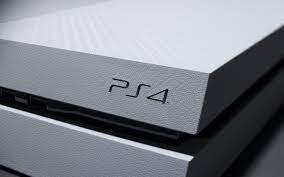 Players of the PlayStation 4 and PlayStation 4 Pro have been treated to a free gift. Unfortunately, if you're using a PlayStation 5 — or any other PlayStation system — you'll be unable to take advantage of this freebie since it requires a function that is only available on the PS4 and PS4 Pro. Unfortunately, this free present does not include a free game, a free subscription to PlayStation Plus, or anything else of value, but free is still free, right? You may presently redeem the Women Theme 2022, which is a free PS4 theme (if you haven't already), for more information. And it is for this reason that the freebie does not apply to the PS5, as the PS5 does not support themes.
It is still unknown whether the deal is permanent or if it is just available for a short time period. This type of deal is often only accessible for a limited time period, but given the year "2022" in the title, it's feasible that this will be available to redeem throughout the year, and maybe until a 2023 edition is issued. The theme itself was created by Kaye Cao, a Senior Motion Graphic Designer at PlayStation Studios, who is also the artist behind the logo. According to expectations, the theme was created for Women's History Month in the year 2022.
With the month-long Women's History Month 2022 observance coming to a conclusion today, PlayStation would want to continue honoring women in gaming with our PlayStation community around the world, according to a blurb on the company's website describing the offer. "Our creative team at Sony Interactive Entertainment (SIE) has created an exclusive wallpaper for PlayStation 4 called PlayStation Women 2022. The theme may be obtained for no cost from the PlayStation Store by visiting this link."