Radeon RX 7700 XT and Radeon RX 7800 XT Graphics Cards Priced at $449 and $489, and an Update to FSR3 Announced by AMD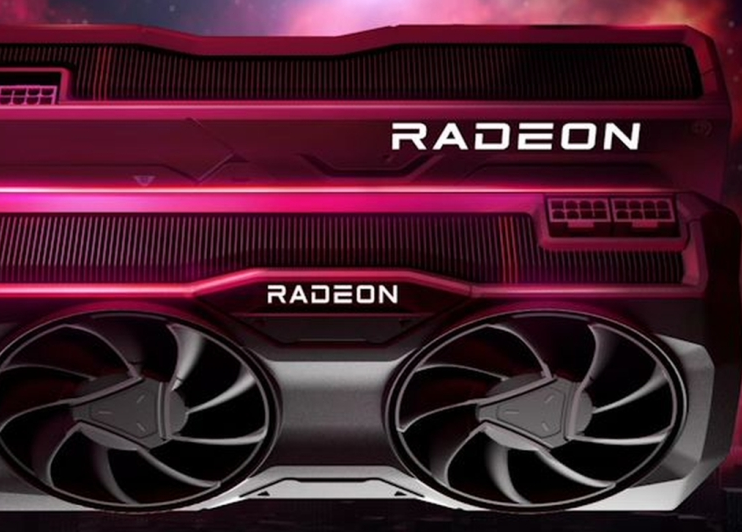 Radeon RX 7700 XT and Radeon RX 7800 XT are two of AMD's upcoming graphics cards, and their formal announcement has been eagerly anticipated. These new additions to the company's product lineup address the needs of the graphics market's mainstream and high-end segments. The cards have excellent shader capabilities, supported by 12GB and 16GB GDDR6 graphics memory, respectively, despite incurring delays in their availability due to manufacturing issues. These attributes put them in a position to thrive in the market's WQHD (2560×1440) monitor resolution area.
Radeon RX 7800 XT
After much conjecture in the GPU industry, it has been established that AMD will release models based on the Navi 32 architecture. The Radeon 7800 XT is distinguished by its remarkable memory configuration, which has 16 GB of 256-bit memory and operates at 19.5 Gbps. This version utilises the GPU's full capacity, utilizing all 3840 shader processors and 60 compute units. In addition, it has a Total Board Power (TBP) of 263W when it is functioning properly. The Radeon RX 7800 XT incorporates four Memory Controller Domains (MCDs) and was designed based on the Navi 32 SKU layout.
The GPU core consists of 3840 cores to achieve optimal performance, distributed uniformly over 60 compute units. Additionally, the graphics processing unit (GPU) incorporates a fantastic 64 MB Infinity Cache that runs at an 18 Gbps pin speed. This results in an amazing overall bandwidth of 576 GB/s being delivered. The price in US dollars is $499, equivalent to just about 550 Euros.
Radeon RX 7700 XT
The Radeon RX 7700 XT is another form of the Navi 32 architecture. It features a 54 CU/3456 shader processor configuration and 12 GB of RAM supported by a 192-bit bus and operates at 18 Gbps. This design hints at a Navi 32 variant with one of the four MCDs turned off, making 48 MB of Infinity Cache available. It is important to note that the core configuration of the RX 7700 XT is designed to contain about 54 Compute Units, which allows for a total of 3456 stream processors to be accommodated. Check out the slides from the presentation included below and a photo summary of the board partner cards. The price in US dollars is $449, equivalent to approximately 499 euros. 
An update about FSR3
There is no announced release date for FSR 3, AMD's upcoming upscaling technology. Since the first announcement was made in November, industry speculation has pointed to a probable debut by the end of 2023. Forspoken at 4K with average framerates of 36 FPS and 122 FPS with FSR3 enabled is demonstrated in the slides. The next-gen upscaling from AMD aims to give Nvidia's products a run for their money. A new native AA mode is coming to the technology as part of the FSR update. This revision is highly anticipated because of its benefits to existing gear. While these facts provide us a better idea of what to expect from FSR 3, AMD has warned that certain features may alter during development.
FSR 3 Fluid Motion is a method that aims to increase the frame rate by a factor of two by creating new frames based on the estimated intermediates between two previously generated GPU frames. Similar mechanisms are used by DLSS 3 and this procedure. During the original presentation, the business held back on providing many specifics about the FSR 3 technology. Nonetheless, a live demo was shown off using the Forspoken game. Additionally, FSR 3's Maximum Fidelity setting functions similarly to DLAA. It takes advantage of FSR's detail regeneration and AA features without lowering the resolution.
The company has announced that future games like "Forspoken" and "Immortals of Aveum" will be among the first to use AMD's FSR3 technology. Although Square Enix's "Forspoken" didn't live up to expectations when it launched in January, it showcases AMD's new FSR3 capabilities. Using the FSR3 Performance preset, AMD increased the frame rate of "Forspoken" from 36 FPS on the 4K Ultra High RT default to 122 FPS, a rise of over 3.4 times. However, "Immortals of Aveum" has garnered notice not only for using FSR3 but also as the first game to use the Unreal Engine 5.1. While AMD has demonstrated FSR3's potential, the company has been mum on specifics like FSR quality levels and whether or not they are compatible with Radeon and other GPU types. The gaming community keeps a close eye and eagerly awaits further developments and information.