Real-money slot games VS Free slot games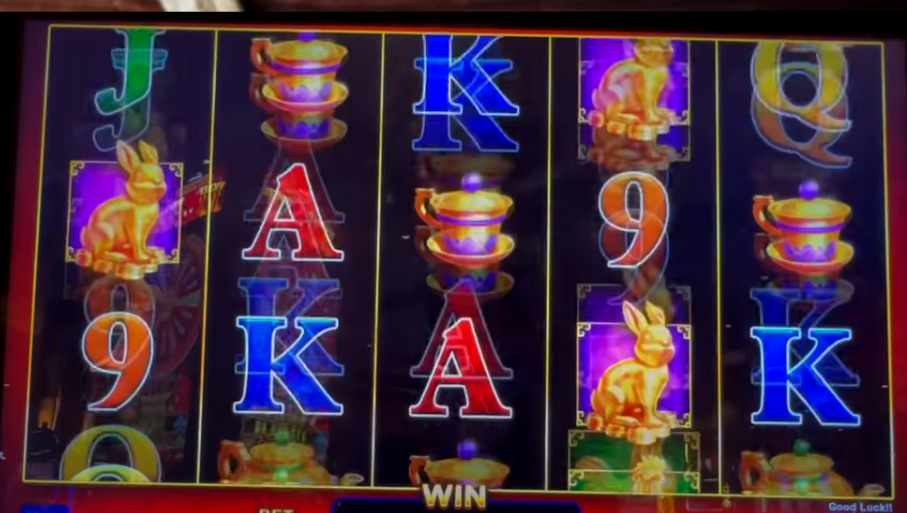 Social gaming has been one of the most widespread trends in recent years. Social casino games combine the excitement of a traditional casino and the connection to people close to you.
Social casino is an application for social networks or smartphones, and sometimes a separate site where you can play slots, poker, roulette, and other gambling games.
The main difference between social and traditional casinos is that they are just for entertainment. You don't bet real money while playing, and you can't win money and withdraw them, either. Nevertheless, it is still possible to get prizes in social games. This can be additional spins or other bonuses you can get on Gambino Slots.
What is the difference between Real-money slots and Free slots?
Here are several key features:
– You can play social games online with your friends. It is one of the most essential functions. During the game, you can communicate with friends, relatives, and people close to your interests.
– The social casino is for entertainment purposes only.
– Online casinos allow players to gamble on devices in real-time, while social casinos allow players to gamble with other users online.
– Online casinos usually offer real money winnings, while social casinos do not offer the opportunity to win money, only free bonuses and rewards.
– There is no risk of losing money in social casinos, while gamers can risk money on real betting.
– There is an opportunity to improve skills for winning online.
– Social casinos often offer the opportunity to play games instantly for free, while casinos require the user to deposit to start playing.
– Social casinos offer more variety of games
The choice between social and real-money casinos depends on which features and facilities you prefer. An online casino is the perfect choice if you want to gamble and win real money. However, if you want to avoid risking your money and prefer to play for free or in a more social setting, social casinos are your best choice.
Where to play?
You can play social games wherever and whenever you want through apps and dedicated social platforms on the web. Most apps are fully compatible with all mobile devices. So depending on your gadget's operating system, it is possible to download them from the App Store or Play Store. And thanks to an entire section dedicated to casino games, you can even play them on Facebook on your computer.
Pros and cons of social slots
The most obvious plus of free slots is that you don't need to invest any money. You may have to give up the ability to choose which game to play to get free spins. Providers often limit free slot spins to specific games and set time limits for using free spins, and they are not always available at your favorite online casinos. 
Some providers pay out real money winnings, but they want you to use the free spins as soon as possible. When you sign up for an account at a particular casino, your welcome pack includes a terms and conditions page with more information on where and when to use your free spins. 
Pros and cons of real-money gaming
Putting your money into real money slots has an apparent downside, but there are other drawbacks too. Sometimes, getting your winnings from the casino can take a while, so it's not the best choice if you need money quickly. Unlike free slots, you risk losing a lot of money if you don't play wisely.
These types of slot games are found in almost every online and in-person casino. They've been a popular part of gambling since 1894, with the classic three-barrel design and fruit symbols. Real money slots sometimes let you use virtual money to play to win without spending as much of your own money.
How do free social slots earn money?
If you wonder how social casinos profit from offering many free bonuses, you should know that the primary revenue is in-app purchases. This model is called pay-to-win or freemium. You can play the games for free, but the developers encourage you to pay real money for additional rewards and bonuses. This can include in-game currency, avatar jewelry, virtual gifts for friends, unlocking locked levels, extra spins, and more.
Some games offer a feature to watch adverts for rewards. You can include a full-fledged video, or the app will have occasional banners and contextual adverts.
Another way to earn money is White Label. In this case, the developer creates a game but leaves it open for branding. Then any company can buy or rent the product and design it as they wish.
What to choose?
Social and real-money casinos offer distinct gaming experiences, catering to different preferences and motivations among players. Social casinos simulate the thrill of casino games without involving actual money transactions. Players can enjoy various games, interact with friends, and compete on leaderboards, all while using virtual currencies or tokens. These platforms focus on entertainment and social interaction, often appealing to a broad audience looking for casual and risk-free gaming.
On the other hand, real-money casinos involve actual financial transactions where players can wager and win real currency. The stakes are higher, and the potential rewards can be substantial. Real-money casinos provide an authentic gambling experience, combining excitement with the chance to win significant sums of money. However, this also introduces the risk of losses, making it crucial for players to approach the games responsibly and with self-control.
While social casinos emphasize fun and social connections, real-money casinos offer the allure of big wins and the adrenaline rush of gambling. Players must choose based on their preferences, whether seeking a lighthearted gaming experience or a more intense and potentially lucrative gambling venture. Regardless of choice, responsible gaming practices and awareness of personal limits are essential for an enjoyable and safe casino experience, whether in the world of social casinos or real-money casinos.
Rely on your preferences, whether you want to win money or just want to play for fun.