Reviving IDE using a 2.5-inch Solid-State Drive (SSD)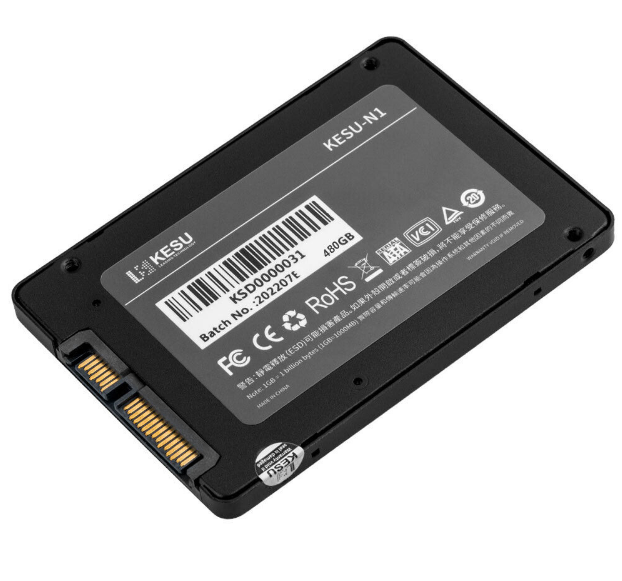 Upkeep on a computer from the early 2000s or even the late 1990s is a challenging task. Your primary concerns should not be leaking capacitors or dead clock batteries. If it's a retro PC, the hard drive probably uses a deprecated interface like Parallel ATA and is a few years old. Swapping it out for an SSD is the most sensible option. Although low-cost PATA SSDs are now available, they will eventually disappear, making it harder to repair older computers. Fortunately, it appears that you can solve this problem by creating your own 2.5-inch SSD with an IDE port.
Ironically, one requires only fundamental PCB layout, soldering, and programming abilities to construct an SSD (whether it the best SSD or a cheap drive). The production of NAND flash memory and an SSD controller requires multi-billion dollar fabs and state-of-the-art packaging facilities. Dosdude1 has uploaded a PCB design, PCB schematics, and a PCB layout for a 2.5-inch PATA SSD that is controlled by the SMI SM2236. The data gained by reverse engineering and public papers.
Those interested in constructing their own SSD will need to source the controller, memory chips, and fabricate a printed circuit board according to the specifications laid out in the given design.  The correct voltages for the memory chips and the NAND ICs they use will need to be found using Silicon Motion's SM2236 Mass Production Tool (MPTool). The NAND ICs inserted in the drive will need to be programmed into the SM2236 SSD controller after the drive has been built.
Intriguingly, the SSD won't work when attached directly to a PATA port—the controller must be modified on a Windows machine running the SM2236 MPTool—but it will function when connected via a PATA-to-USB bridge. Although it appears to be easy to construct a PATA SSD, the question is whether it is worthwhile at this time to do so. It might be simpler to acquire one than to construct a storage device at home, even if the price is high by today's standards. Nonetheless, IDE and PATA systems have not been manufactured for quite some time, and demand for such SSDs is modest, so they will not remain on the market for very long.