Samsung's rumored Galaxy Watch 6 could have a more sizable display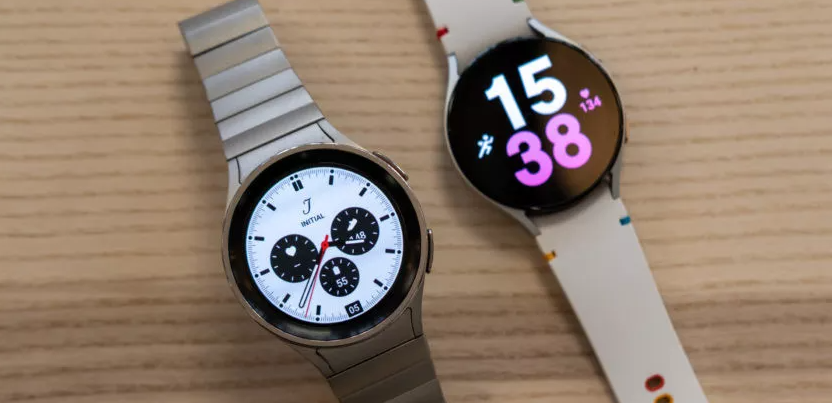 In terms of both their functionality and their widespread adoption, Samsung's smartwatches have made significant strides over the past several years. In 2023, the wearables produced by Korean Tech are some of the most cutting-edge and advanced smartwatches available for consumers who prefer Android operating systems. They may not be as popular as the Apple Watches produced by the Cupertino business. But, Samsung's most current Galaxy Watch 5 and Galaxy Watch 5 Pro have already been on the market for more than half a year, which means that we are anticipating the release of their successors as a natural next step.
Now, one of the very first pieces of information regarding the new Samsung Galaxy Watch 6 series has been provided to us. Ice Universe, a popular tipster, claims that the next edition of the Galaxy Watch will feature a big (quite literally) enhancement. Specifically, this improvement would be an increase in "the screen size of the watch to 1.47 inches," according quote Ice Universe. Additionally, he claims that "the screen proportion has finally been adjusted" and that "the resolution has also been proportionally increased." A tweet was the initial medium through which this information was disseminated.
After further investigation, Ice Universe determined that the Samsung Galaxy Watch 6 Classic is the product in question regarding the alleged leak. At this time, it is unclear whether or not the Pro edition will also experience these same kinds of modifications.  As a point of reference, the most recent iteration of the classic model is available in two different sizes: 40mm and 44mm. The former has a display that is 1.2 inches, while the later has a display that is 1.4 inches. According to the majority of sources, Samsung will introduce its new wearables at some point in the month of August at its annual Galaxy Unpacked event, which this year will be dedicated to the Galaxy Z series.
So, it is quite likely that the smartwatches will debut at the same time as the Samsung Galaxy Z Fold 5 and the Samsung Galaxy Z Fold 5. In addition to the enlargement of the screen, we anticipate a variety of further alterations. This includes the implementation of a curved screen design as well as the potential reinstatement of the rotating bezel, which was one of the defining characteristics of the Galaxy Watch range but was eliminated by Samsung one year ago.