Stranger of Paradise: Final Fantasy Origin PS5, PS4 Trophies Ask That You Defeat Chaos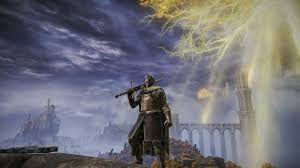 It is only a few days away from the release of Stranger of Paradise: Final Fantasy Origin, which means it is almost time for us to put a stop to Chaos for ourselves! The wild edgy energy that this action RPG from Team Ninja radiates on the screen may give the impression that it is a lunatic branch, but that is exactly why we are here. Exophase's Trophy list is rather extensive, and we're not sure whether or not we'll be able to get the Platinum Trophy after looking over it.
The bulk of the tasks on the list look to be manageable in terms of time and effort. When you complete each of the primary missions in the game, you will be granted trinkets. You will also be awarded trinkets for completing a side quest and unlocking new jobs. Many of the Trophies will be awarded to you while you are playing, allowing you to acquire a large number of them with little work and a high proportion of them.
However, a couple of them look to be really challenging. We expect it will take some time to unlock all of the jobs and complete all of the side missions. In addition, you'll need to get the best possible rating for each profession, which we expect to take some time. But the worst offenders are two Trophies that require you to complete Stranger of Paradise on CHAOS difficulty and a level 200 mission (or higher) on the same difficulty setting; in order to obtain the Platinum, you must complete Stranger of Paradise and a level 200 mission (or higher) on the same difficulty setting. However, we are unaware of what the latter sentence refers to, despite the fact that it appears complex. If you want to get all of the Trophies, you will literally have to conquer CHAOS, which is a strange concept to contemplate at times.