Studio Turmoil-Treyarch Takes Over Call of Duty 2020 Amid Inter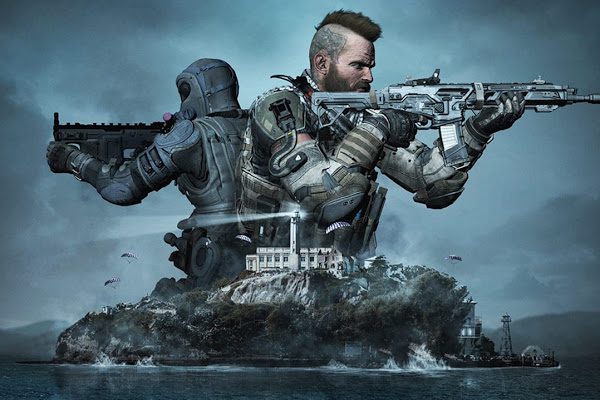 Going by Activision's rotating developer cycle, 2020's annual Call of Duty title was originally being developed by Sledgehammer Games. However, a mandate from publisher Activision has now put Black Ops developer Treyarch in charge of the project. Sources claim that the shift is a result of Sledgehammer's inability to play nice with co-developer Raven Software.
Call of Duty 2020 Now Being Led By Treyarch
News of this sudden change in development leadership was first reported by Kotaku. According to the sources who spoke with Kotaku, tensions have been flaring between Sledgehammer Games and Raven Software.
For Call of Duty 2020, Activision decided to elevate Raven Software to a leadership role. Previously, Raven served as a support studio for the three larger Call of Duty developers, Sledgehammer, Treyarch, and Infinity Ward. However, the studio's elevation essentially meant Raven and Sledgehammer were co-developing Call of Duty 2020. Sources say the studios bickered constantly over the past year, forcing Activision to step in.
Now, not only has Treyarch been put in charge, but major parts of the game are being reworked as well. Treyarch is best known as the studio behind the Black Ops franchise, having released Black Ops 4 last year. Call of Duty 2020 will now reportedly be Black Ops 5 under Treyarch's stewardship. Sledgehammer and Raven will remain on as support studios.
What Happens Now?
Details about Sledgehammer's and Raven's original project are scarce, but it apparently featured a Cold War setting. Kotaku's sources say that Cold War setting will be folded into Treyarch's vision for Black Ops 5. Unlike Black Ops 4, the 2020 game will also reportedly include a single-player story campaign.
As Kotaku also notes, Call of Duty is in a bit of a weird place right now. Black Ops 4 did away with a story campaign and also co-opted several aspects of F2P juggernaut Fortnite. However, fan reactions to these new features, including the Blackout battle royale mode and "Contraband Stream" battle pass, were mixed.
With all of the above to consider, being a Call of Duty developer doesn't sound like a super-fun gig. Sure, you're working on an insanely lucrative series, but you also have to please two masters: Activision and the fans. As of late, Call of Duty has become synonymous with Activision's greed, and fans have definitely noticed. Hopefully the result of Treyarch's, Sledgehammer's, and Raven's efforts will get the series back on track.