Thanks to a partnership with LG, Samsung will soon release OLED TVs at lower prices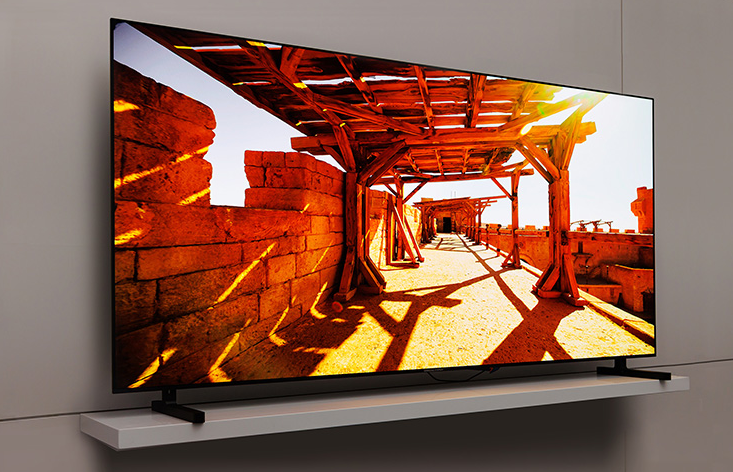 Following the signing of a historic supply agreement, which will see LG Display offer millions of OLED panels to Samsung, Samsung appears to be on the verge of finally providing a lower range of OLED TVs. Because LG Display is the only manufacturer of the more economical type of OLED TV panels, such as the ones that are utilized in the likes of the LG C3 OLED, this transaction enables Samsung to access additional choices. According to a recent report by Reuters, LG Display anticipates that it will sell 2 million panels to Samsung in 2024, with the expectation that this number will double in the years that follow. Even though the transaction has not been made public just yet, it appears that multiple sources have confirmed the news to the publication, and we can't say that we are surprised by this development.
Samsung is a relatively new player in the realm of the finest OLED TVs, having only just entered the market with its high-end QD-OLED panels. These screens combine an OLED panel with technology known as quantum dots (QLED). As you can see from our assessment of the Samsung S95C, which received five stars overall, the outcomes have been outstanding. This display combines the precise contrast of OLED screens with the brightness and color spectrum of QLED displays. As a consequence of this, Samsung's QD-OLED televisions are extremely pricey; however, as a result of the new panel supply arrangement, Samsung should begin offering a number of cheaper OLED panels, thereby broadening the range beyond a couple of top-tier displays.
It is possible that Samsung may purchase LG's top-of-the-line Micro Lens Array OLED panels, similar to those found in the LG G3 OLED, although it is highly improbable that this would occur. They come in at a price that is roughly comparable to the company's own QD-OLED panels. The only thing of any real value here are the more affordable OLED choices, which Samsung is unable to provide at this time. If the agreement is being reached at this time, it is almost clear that it will mean that we will see televisions with these OLED panels in the following year; you can anticipate that CES 2024 will be filled with Samsung OLEDs.