The iOS 17 update will provide a locked-screen smart display mode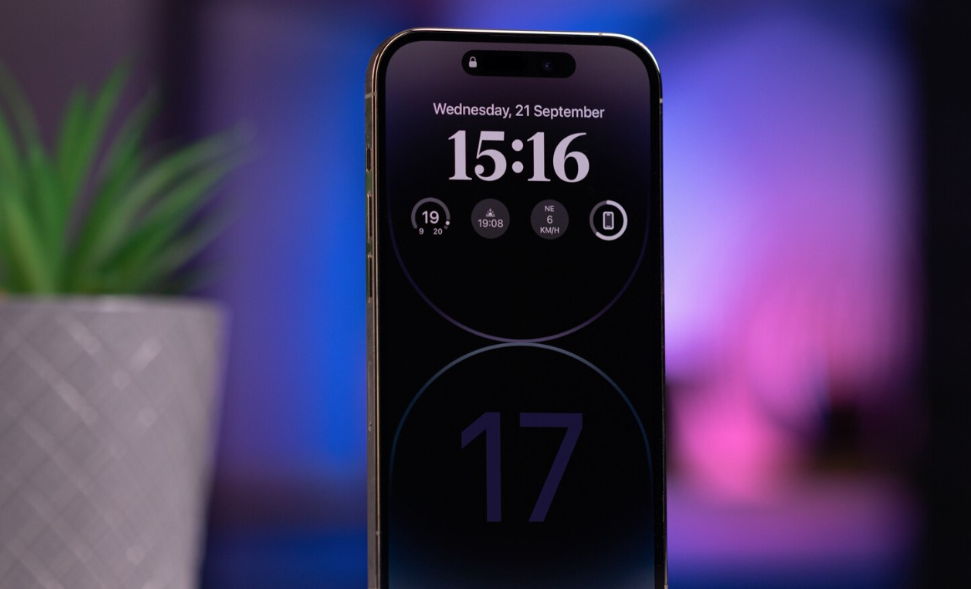 The always-on display that is featured on the iPhone 14 Pro and iPhone 14 Pro Max models is a very unique feature because it provides a number of different pieces of information, like the clock, at a look. However, it is not the most useful, since it merely displays a mishmash of information. If you want to use it as some kind of desk clock, it is not as excellent as certain Android phones. It appears that Apple plans to change that with a new smart display mode that would reveal more information when a locked iPhone is laid on its side and placed on a desk or a nightstand.  This information was discovered in the most recent leak of iOS 17, which was released earlier this week.
The new smart display function appears to be comparable to a feature that was introduced to Android smartphones in the year 2019, as well as Amazon's tablet line, which may enter a "mode that resembles the interface of its Echo Show smart-home devices." According to Gurman's sources, the Apple smart display, which has been given the codename "Dawn," would feature a darker background with brighter lettering in order to make viewing it easier. There is also new evidence that Apple wants its mobile touchscreen devices to become more like displays found in smart homes. This proof comes in the form of a speculated low-cost tablet gadget that will reportedly be able to attach to walls and stands.
This might "ultimately serve as Apple's entry into smart-home displays," according to some reports. It can show video, handle FaceTime chats, and control devices like thermostats and lighting, among other things. More The health section of the iOS 17 operating system will soon receive new improvements, and these updates will include tools that will log your mood and help you with low vision. In addition, the Wallet app is going to be updated with a fresh new style, and Apple is working on bringing a whole new journaling app to the iPhone in order to provide a "stronger social element to the device."