The UM790Pro and UM780Pro Mini-PCs from MINISFORUM have potent AMD Ryzen processors and improved cooling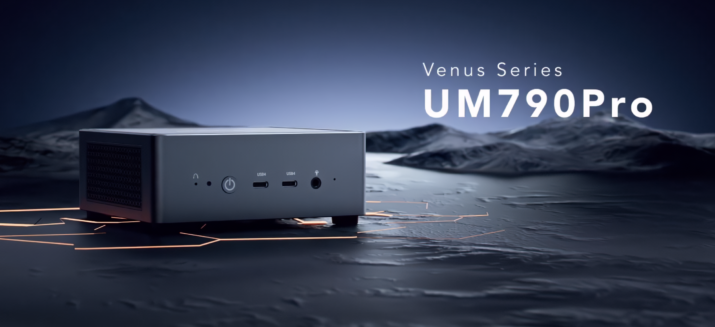 The UM790Pro and UM780Pro are MINISFORUM's newest products, and the company is pleased to introduce them. These cutting-edge mini-PCs highlight MINISFORUM's commitment to pioneering research and innovation in the field of mini-computers by featuring cutting-edge components such as the advanced AMD Ryzen 7040HS series and an innovative Cold Wave 2.0 cooling system. The Ryzen 9 7940HS processor that powers the UM790Pro and the Ryzen 7 7840HS processor that powers the UM780Pro both achieve outstanding clock rates of 5.2 GHz and 5.1 GHz respectively. The UM790Pro is powered by the Ryzen 9 7940HS processor.
These mini-PCs provide remarkable performance that is comparable to that of dedicated graphics cards at a fraction of the cost. This is made possible by the inclusion of the powerful 12-core integrated AMD Radeon 780M graphics. The UM790Pro and UM780Pro series have been updated with a brand-new cooling system that has been intended to improve the rate at which heat is dissipated. This is a considerable improvement. Integrated into the system are not just liquid cooling for the CPUs, but also active coolers for the memory and the hard disk drives. In addition, the UM790Pro and UM780Pro are equipped with the Killer Series wireless network card, which enhances the network configuration in order to lessen the effects of latency and guarantee uninterrupted gameplay.
The performance of these mini-PCs in gaming testing reaches roughly 109 frames per second in Player Unknown's Battlegrounds, 180 frames per second in League of Legends, and maintains a consistent 60 frames per second in Honkai: Star Rail. In terms of appearance, connection, and the ability to add more components, both computers have a sleek metal chassis and provide the same number of ports. These ports include four USB-A connectors, two HDMI ports, an RJ45 Ethernet port, and two full-speed PD-powered USB4 ports that are capable of supporting RAID0 and RAID1 arrays of storage devices.
These ports make it possible to have alternatives that are flexible and expandable for screens that have a high resolution and a high refresh rate.  Memory with a high frequency and twin channels of DDR5-5600 is supported by the UM790Pro and UM780Pro, as are dual PCIe 4.0 x4 SSDs. In addition to the UM790Pro and UM780Pro being announced today, MINISFORUM has plans to introduce the forthcoming Mercury Series models in the not too distant future. These models will be the first of a new series of 1/4-liter ultra-mini PCs, and they will provide options with several configurations of the AMD Ryzen 7 7840U processor.