This is a PowerColor Liquid Devil AMD Radeon RX 7900 XTX 24GB GDDR6 graphics card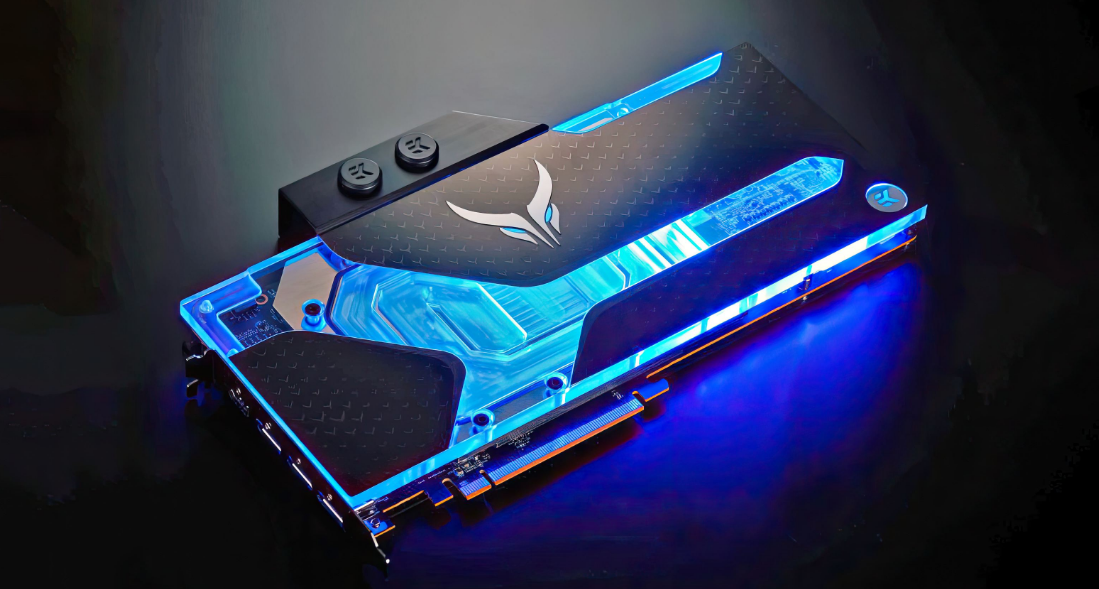 The Liquid Devil AMD Radeon RX 7900 XTX 24GB GDDR6 graphics card is the most current product to be made available by TUL Corporation, which is an organization with its headquarters in Taiwan and which is the company that was responsible for the development of the PowerColor brand. The TUL Corporation has released the most recent version of their product with this card. This graphics card has a special water cooling block that was developed in collaboration with EKWB. This block ensures that the GPU, RAM, and power supply circuits all maintain temperatures that are ideal even when subjected to intense loads.
The Liquid Devil AMD Radeon RX 7900 XTX features a premium 14-layer TG PCB with a 2-ounce copper layer, a 12+3+2+ phase power circuit for the GPU core with automotive-grade DrMOS, and an additional 2+2 phase power circuit for the memory. In addition, the power circuits for the GPU core and the memory both feature automotive-grade DrMOS. This affords a great level of resilience to overclocking. This graphics card also includes other intriguing features such as an aluminium back plate to avoid board distortion, RGB LED illumination that can be customised with the PowerColor Devil Zone software, and dual BIOS that can switch between OC and Unleash modes.
The primary features include a total of 6,144 stream processors, a GPU frequency of 2,455 MHz in game clock when operating in OC mode, a boost clock of 2,615 MHz, and clock speeds of 2,510 MHz and 2,680 MHz while operating in Unleash mode respectively. With a memory bus width of 384 bits and 24 gigabytes of GDDR6 video memory, the memory speed is 20 gigabits per second (Gbps). The output interface is comprised of HDMI 2.1 x 1 and DisplayPort 2.1 x 3 connectors respectively. The connector for the auxiliary power supply is an 8-pin x 3 configuration, and the bus interface is PCI Express 4.0 (x16).