This mod transforms Elden Ring into a Harry Potter experience akin to Hogwarts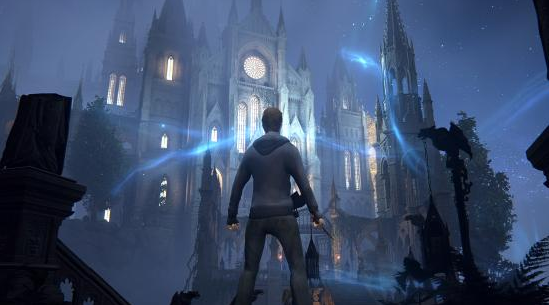 Are you excited to play Hogwarts Legacy, but you just can't bring yourself to move on from the Lands Between? You won't need to anymore as a result of a recently released modification for the Elden Ring. You may have the best of both worlds thanks to the mod that was created by Garden of Eyes. It integrates a lot of Harry Potter-related stuff into the most recent action-RPG released by FromSoftware.
It is well known that the modding crew can create one-of-a-kind modifications for Elden Ring, and it is possible that this most recent one is the most remarkable one yet. You can see how it transforms your Tarnished into The Boy Who Lived in the next video; he will even have wizard robes and a wand to complete the look. In addition to acting the part, you have the ability to cast some of the most famous spells from the Harry Potter series, such as Accio and Expecto Patronum. If you are in the mood for something truly evil, you can even use Avada Kedavra, which is also referred to as the Killing Curse.
You will not only be able to wave your wand around, but you will also be able to fly around on your broomstick. Garden of Eyes claims that you are able to "fly, boost, travel upward or downhill, and basically all the other things you might expect from a flying broomstick." We are sorry, Torrent, but we have just discovered a new method that has quickly become our favourite way to travel between the Places Between. There is even the opportunity to engage in player vs player or cooperative combat with your pals while flying over the skies. The video also demonstrates how boss fights, such as the one with Dragonlord Placidusax and the one with the great Radahn, may be significantly less stressful when you have the ability to fly around the battlefield on a broomstick.
Supporters of Garden of Eyes on Patreon may get their hands on this incredible Elden Ring mod right now. If the video on YouTube receives more than 15,000 likes, the modder has stated that additional characters, spells, and brooms will be added to the game; if it receives more than 30,000 likes, a fully playable Quidditch minigame will also be added to the game.