How to Launch Fireworks at Coachella on Fortnite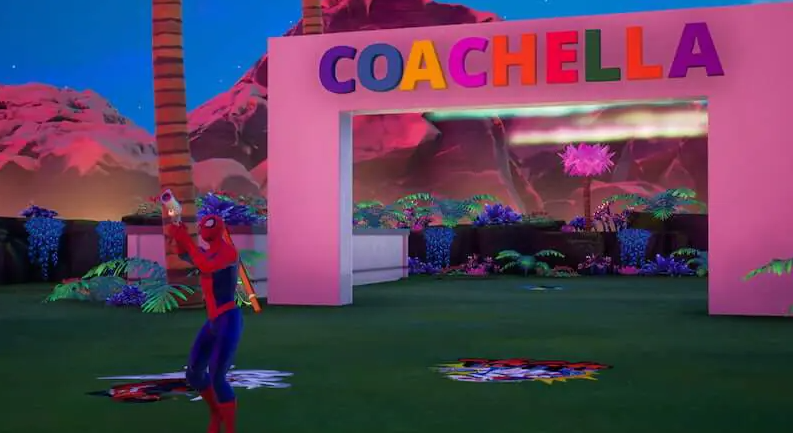 The Fortnite Coachella missions for week 2 are now live, and while the majority of them are clear, one of them appears to have caused some confusion for a significant number of players. The most recent Fortnite challenge requires players to set off fireworks on Coachella Island in order to finish it. This challenge is only accessible for a limited time. Because of this, you should hurry up and have it done as soon as you possibly can. The assignment is a part of the Week 2 Coachella challenges, and the prize for completing it is 15,000 XP. It shouldn't take you more than a minute at most to complete, and given any good luck, you should be able to do it in under a minute. This guide will walk you through the steps necessary to set off fireworks at Coachella in Fortnite. So let's get started:
Read Also: How to Get or Hit the Nape of Different Titan Targets in Fortnite
How to Launch Fireworks at Coachella on Fortnite
The first thing you need to do is get to Coachella Island where the festival is being held. You will not be able to finish this objective while playing a standard match; instead, you will need to travel to a Creator Made Island. To accomplish this, navigate to the Island Code section of the game mode menu and enter the code 5449-4207-1280 when prompted to do so. After that, compete against one another on Coachella Island.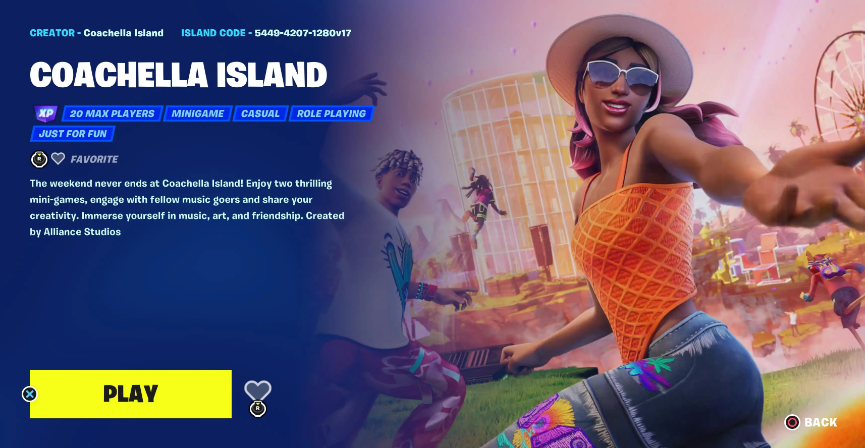 Please be patient while it loads because doing so will take a short while. If necessary, give it some time. After you have arrived, proceed continue until you find a board that has several different objectives written on it. A countdown timer for the fireworks display can be found at the very top. You will have to wait for this to finish counting down before you can join the show. As soon as it finishes, however, you will be able to do so. Keep in mind that there is a new episode of the show every 15 minutes. Regrettably, there is no way to make the timer run more quickly; therefore, you should be prepared to wait.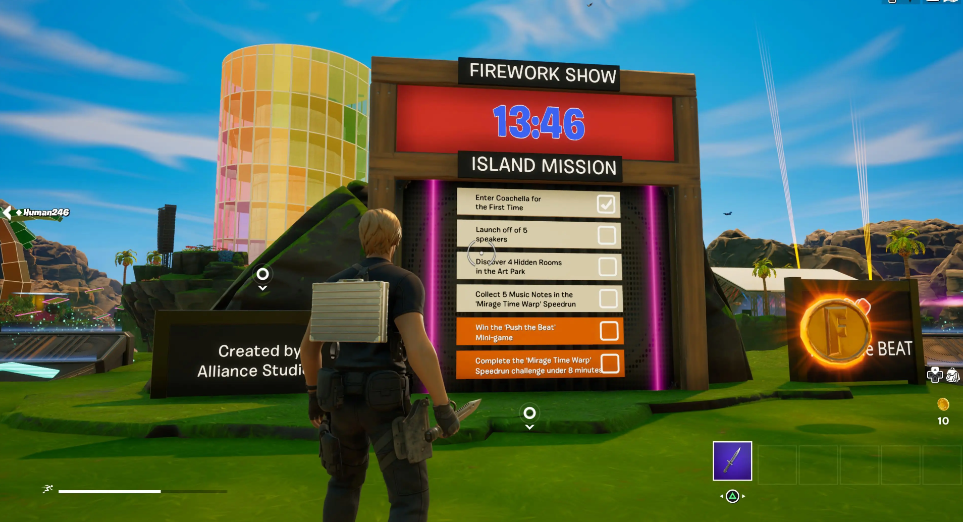 Once the performance has begun, you will be given permission to use the Firework Flare Gun. With this particular weapon, all you have to do is aim up into the air and fire three times in rapid succession. After you have done so, you will receive credit for finishing the quest, and for your efforts, you will be rewarded with 15,000 experience points.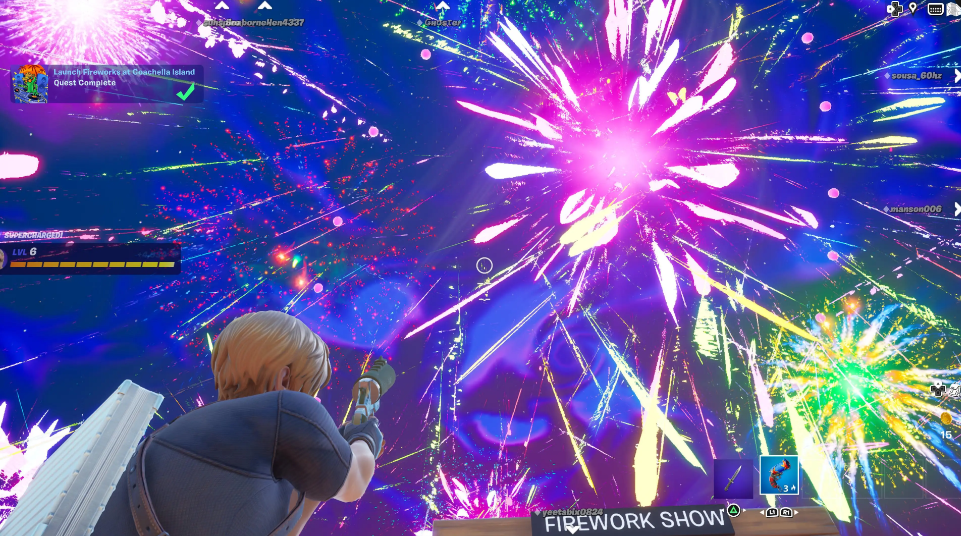 FAQs
Who sells firework gun on Fortnite?
In Fortnite, the Chop Shop, which is located on the northernmost edge of the map, serves not only as a landmark but also as a reliable source for the Ripersaw Launcher.
What day is Fortnite?
The new season of Fortnite will get underway at 2:00 am Eastern Time on Friday, March 10, 2023, according to an official announcement made by Epic Games. Due to the fact that Fortnite itself had previously provided a later date for the conclusion of the current season, it is possible that this start date will lead to misunderstanding among fans.
When to play Fortnite?
13 and up
Although the minimum age to play Fortnite is 13, the game's developers prefer that players be at least 13. Fortnite has been given a "T" rating by the Entertainment Software Ratings Board, which indicates that players must be at least 13 years old to play.
Is Midas in Fortnite?
The villain Midas plays a significant role in the Fortnite franchise. In Chapter 1, he plays the role of an unseen antagonist, while in Chapter 2, he takes on the role of a secondary antagonist, and in Chapters 3 and 4, he takes on the role of a posthumous antagonist. Midas is the father of Jules and was the ruler of a kingdom whose name is not known. However, for reasons that are not known, Midas was dethroned and became a fallen king.