Today marks the release of the yellow iPhone 14 and iPhone 14 Plus, and in-store pickup is now available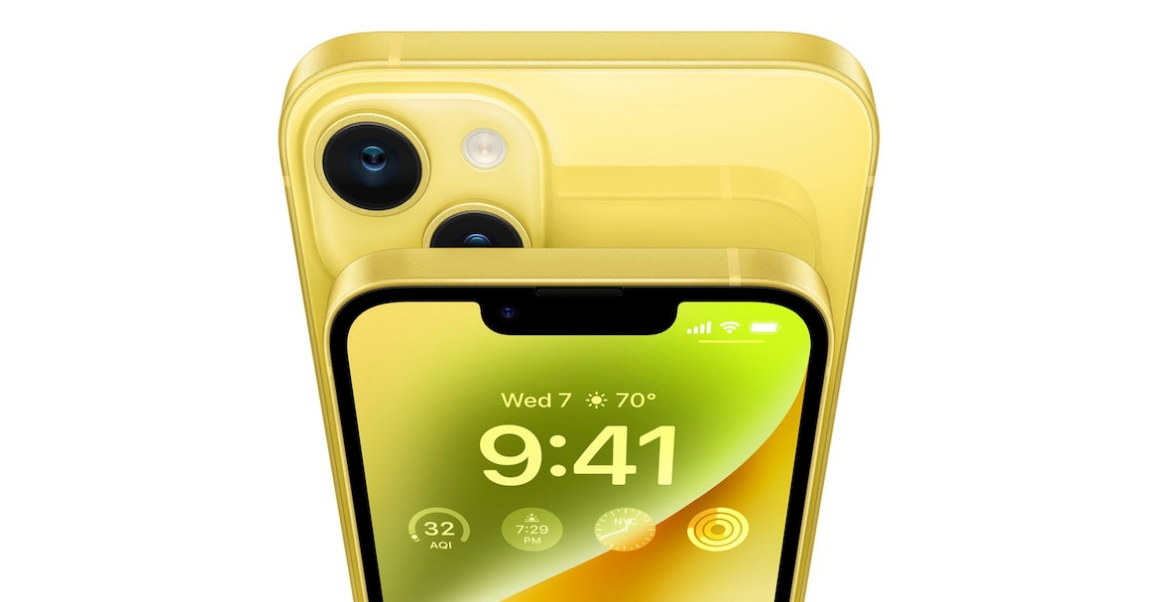 Customers of Apple can place an order for a yellow iPhone 14 through either the Apple online store or the App Store app, and then pick it up at an Apple retail location. At checkout, you need only choose the "I'll pick it up" option, input your ZIP or postal code, and then select the Apple Store location that is most convenient for you. After that, the customer can choose a pickup date as well as a check-in window of 15 minutes. Other than the new Yellow finish that was introduced at the very end of this week, there are no modifications to the devices. The starting price of the iPhone 14 is still $799, while the starting price of the iPhone 14 Plus is $899.
Both of these prices have not changed. In September, when the products were originally made available, Apple offered them in Midnight, Starlight, Blue, Purple, and (PRODUCT)RED colour options. Canary Yellow, Olive, Sky, and Iris were the four new colour options that Apple made available for its iPhone 14 and iPhone 14 Plus Silicone Covers last week. Apple also made these colours accessible for its iPhone 14 and iPhone 14 Plus. The iPhone 14 models come in two different screen sizes: 6.1 and 6.7 inches, and their designs are identical to those of the iPhone 13 models.
Like the iPhone 13 models, the iPhone 14 models have flat edges, an enclosure made of aerospace-grade aluminium, and a glass back that enables wireless charging. Enhancements to the cameras, such as Action mode, an extended battery life, Collision Detection, and Emergency SOS through Satellite are some of the most important new features of the devices. The new iPhone 14 and iPhone 14 Plus are now available in more than 60 countries and territories throughout the world, including the United States of America, Australia, Canada, China, France, Germany, India, Japan, South Korea, the United Kingdom, and South Korea.