Two helpful additions have been made to the Samsung Reminder app for Galaxy phones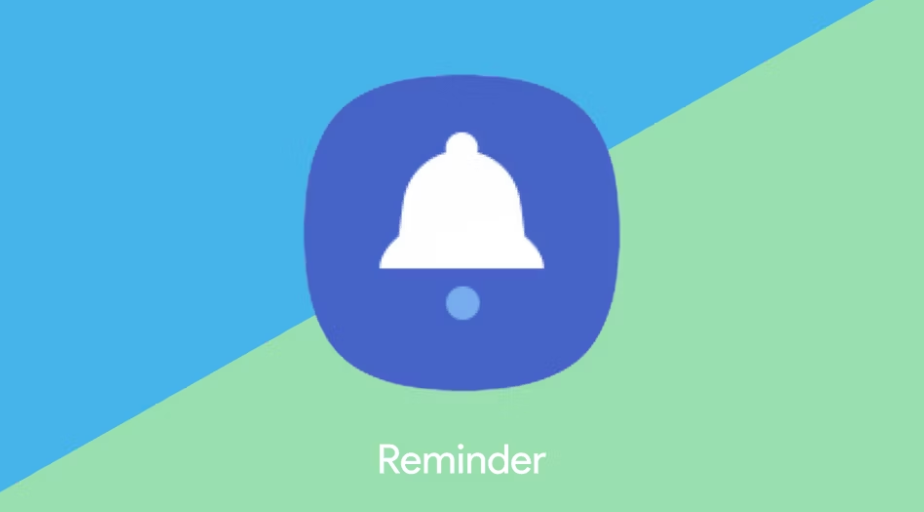 On the other hand, Samsung provides users with a Reminder app that is unique from the Samsung Calendar app and comes preinstalled on the vast majority of new Galaxy smartphones that have been introduced in recent years. This app can be found on Samsung's official website. On the other hand, the Google Calendar app includes built-in support for notifications and reminders. The app already contains a respectable number of features, and Samsung is currently adding two more of their own, both of which are pretty useful additions to the package.
Version 12.4.04.17 of the Reminder app features a feature that, when activated, deletes notifications from all Galaxy devices that are logged in to the same Samsung account as the device on which the notifications were initially dismissed. This feature is only available when the notifications are dismissed from one device using the Reminder app. This option is turned off by default, but you can turn it back on by checking the box that says "Dismiss alerts from all devices" in the settings menu of the app. This will enable the option.
The second of the new features that have been included is the capability to prohibit the results of your most recent searches from being displayed whenever you make use of the search function. On an individual basis, this feature can either be turned off or active at the user's discretion. To do this, simply tap the search button, which is denoted by an icon of a magnifying glass, then tap the More button, which is denoted by three vertical dots and is situated in the upper right corner of the screen, and then tap Search options. This will do what you want. You will find the toggle for Show recent searches in this part. You have the option to disable or enable this feature according to your personal preferences, and it is displayed here.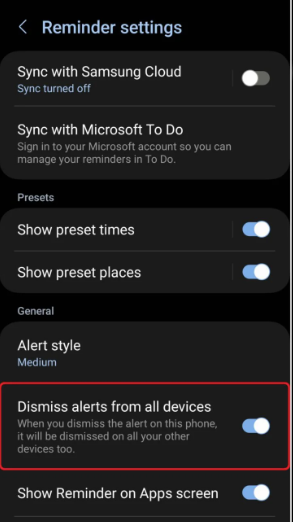 You are now able to upgrade to the most recent version of the Samsung Reminder app by heading to the Galaxy Store and downloading it there. You may also update the app by navigating to the Settings menu and selecting the About Reminder option from there. This will bring you to the update screen. Check back in a little while to see if any new information has been added. It is possible that it will take some time before updated versions of Samsung apps are made available in all regions and on all devices that are capable of using them. Check back in a little while to see if any new information has been added.