Upcoming Gaming Console 'Mad Box' Designs Revealed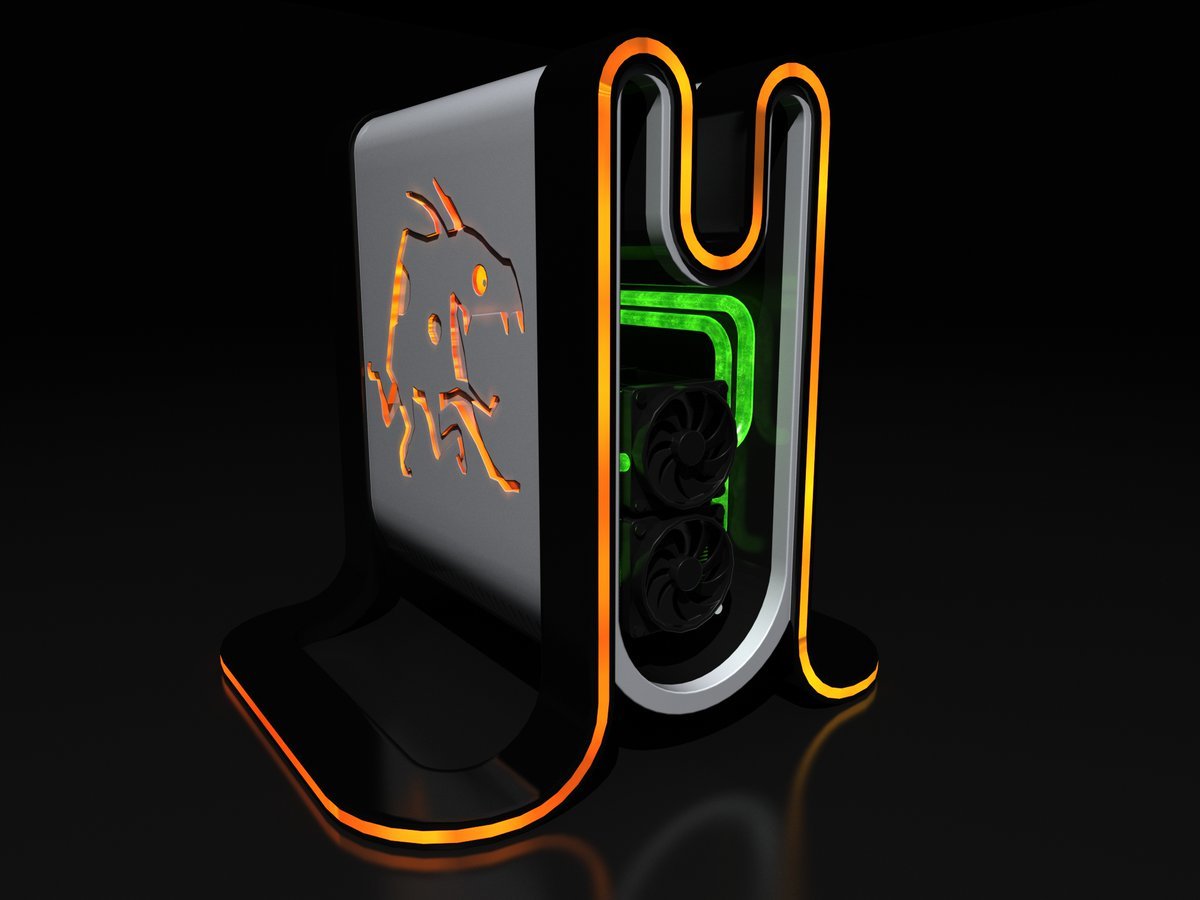 Earlier this week the CEO of Slightly Mad Studios tweeted about the company developing a stand alone gaming console and that it will support 120 fps VR gameplay and now we have a first look at the console.
The Mad Box is coming.

— Ian Bell SMS (@bell_sms) January 2, 2019
That's all we know so far, no specs, no launch date or anything that would give us a vague idea as to what this thing is but all things point at a console, a gaming console. Slightly Mad Studios CEO Ian Bell came with a bombshell by revealing that the company is undertaking a massive project. A standalone console is underdevelopment but no details were given.
Tweet above was the first clue and came straight from the CEO of the company. Bell was talking with Variety that the Mad Box will be released in about three years time and support up to 120 fps for VR play. Bell wrote,
"It will support most major VR headsets and those upcoming and the specs will be equivalent to a very fast PC two years from now, We're in early talks with manufacturers of components so we can't say much more right now other than we have the designs specced out in detail."
The console looks more like a PC tower and the tower frame seems to have glass walls that revel the internals however the pictures show the internal blurred out the only thing we can see are two fans at the front. Another thing to notice is that there is no gamepad shown in the photo and I believe that there are two possibilities to that;
1-  It has a VR set and motion controllers that are still under development
2- The game pads are not revealed to protect the design and IP
3 years is how long it will take the company to finish the project so we are looking at 2022 to get our hands on it. The tower looks sick with the Slightly Mad logo on the side and it glows too, which in gaming world is huge plus. If there is an RGB setup to the logo and tower lighting then I am sold already.
Given the details so far and what we know, price is a bit of concern to me. But speculating on that at this would be futile so let's wait for more details and hopefully we will get a 4th mainstream console to play with. Game developers might be already in the know as to what the specs are but everyone is being very discrete about it.