Vendors Locations And Factions Guide In Fallout 76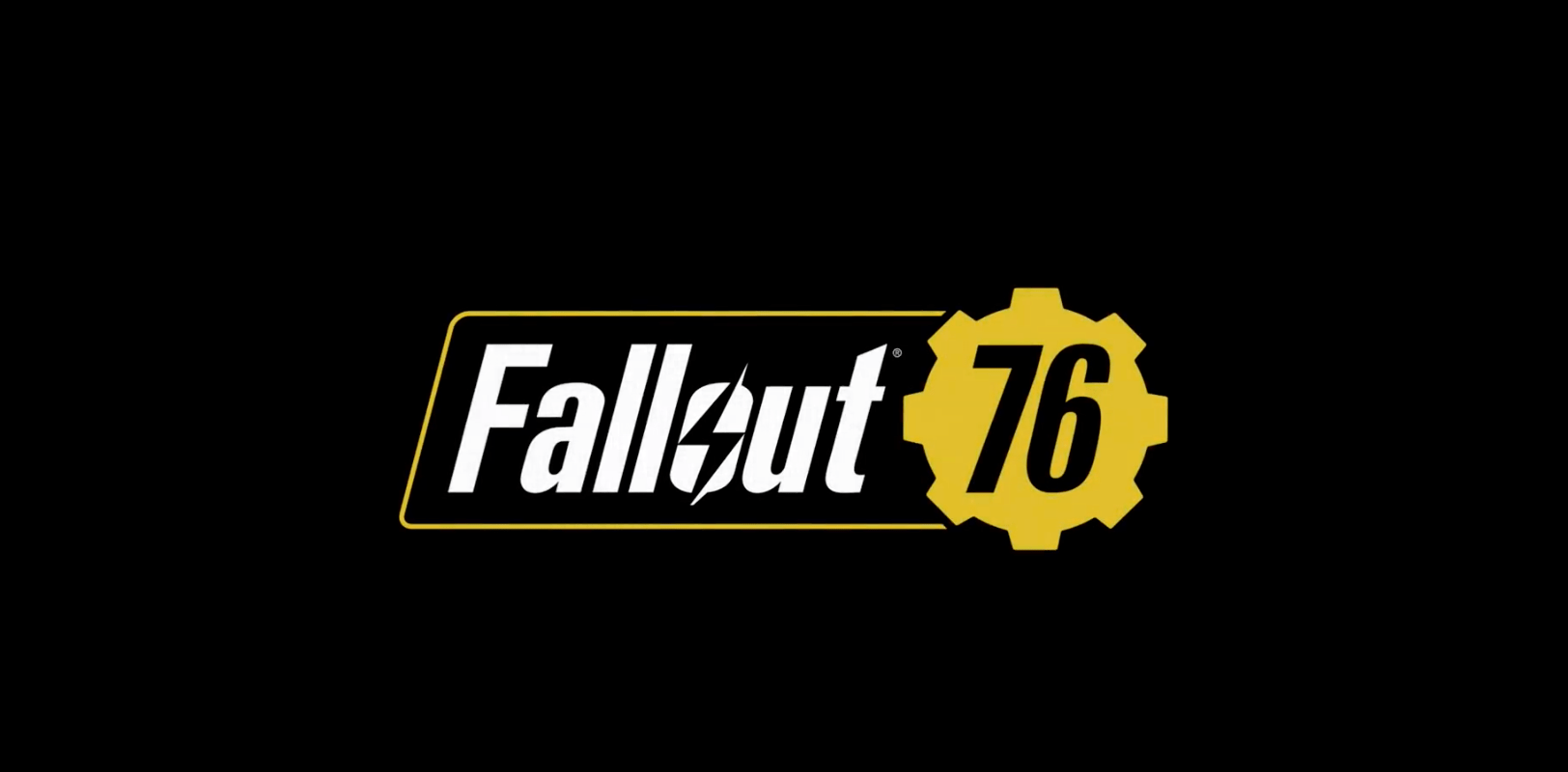 In Fallout 76, you will get most of your loot from scrapping the junk you find and crafting it into something useful. However, once you found out that you're low on caps, or want crafting recipes or rare weapons, then you will need to visit a vendor bot.
Vendors in Fallout 76 are divided into 7 different factions and all carry 200 Caps to purchase items from you. Remember, vendors in the same faction will share the same Caps pool which refreshes every 24 hours in real life. Means, you can potentially earn a maximum of 1400 caps every 24 hours from selling stuff to vendors (200 caps x 7 factions).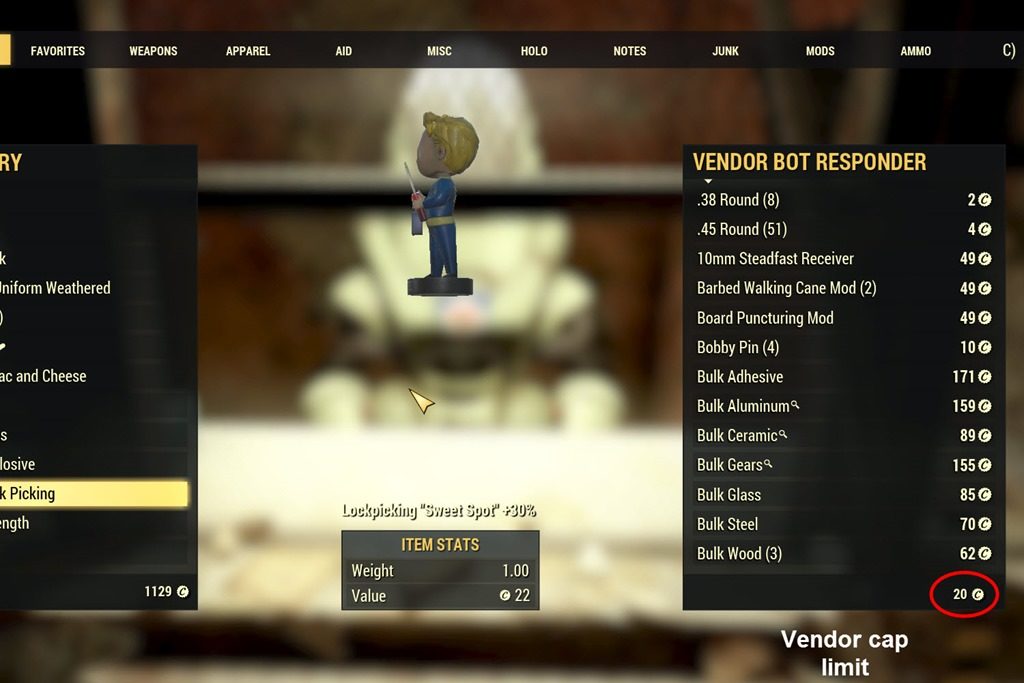 Vendor item list can be changed by swapping servers but their Cap pool will not change. This can be a great way to acquire some of the more rare items off a vendor.
You can see from the map below for the vendors' locations along with the color-coded for their respective factions.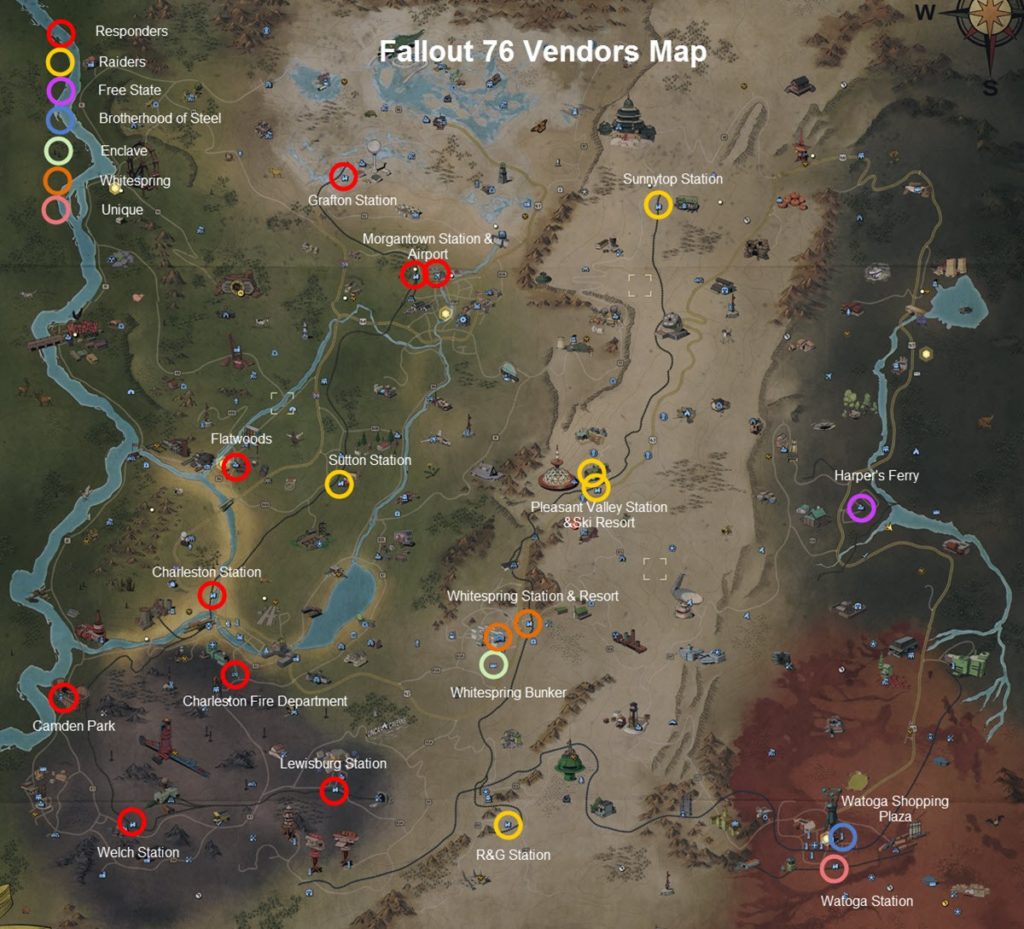 Vendor Factions
Responders Faction Vendors

Camden Park
Charleston Fire Department
Charleston Station
Flatwoods
Grafton Station
Lewisburg Station
Morgantown Airport
Morgantown Station
Welch Station

Raiders Faction Vendors

Pleasant Valley Station
Pleasant Valley Sky Resort
R & G Station
Sutton Station
Sunnytop Station

Free State Faction Vendor

Brotherhood of Steel Faction Vendor

Enclave Faction Vendor

Whitespring Faction Vendors

Whitespring Station
All vendors inside Whitespring Resort

Unique Vendors

Watoga Station
Grahm the traveling Super Mutant merchant
As you might find some difficulties to search some of the vendors, so you should check out this guide below to locating them.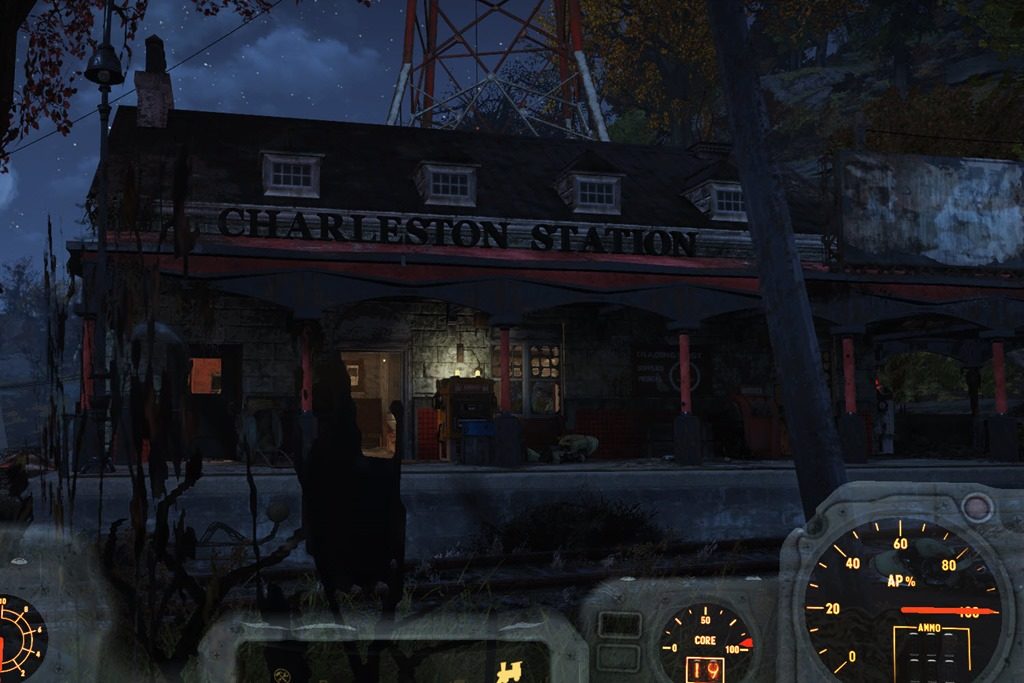 You will find a Stash Box to access your stash and a bot vendor behind the counter at all train stations, and there's usually a dispenser for ammo/medical supplies as well.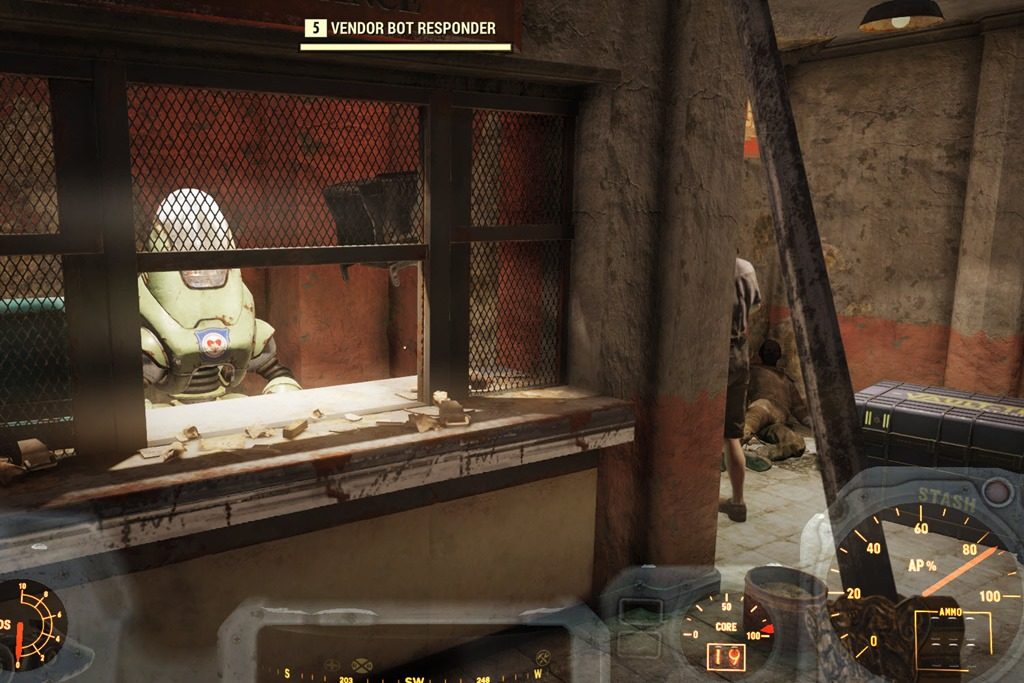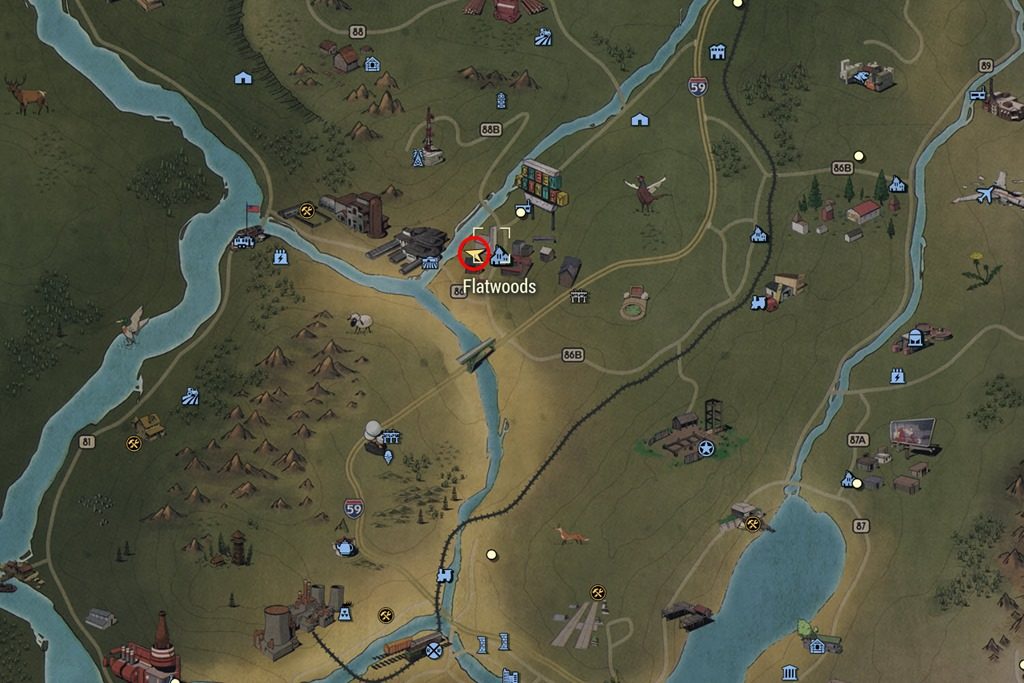 You can find the vendor inside the church occupied by the responders.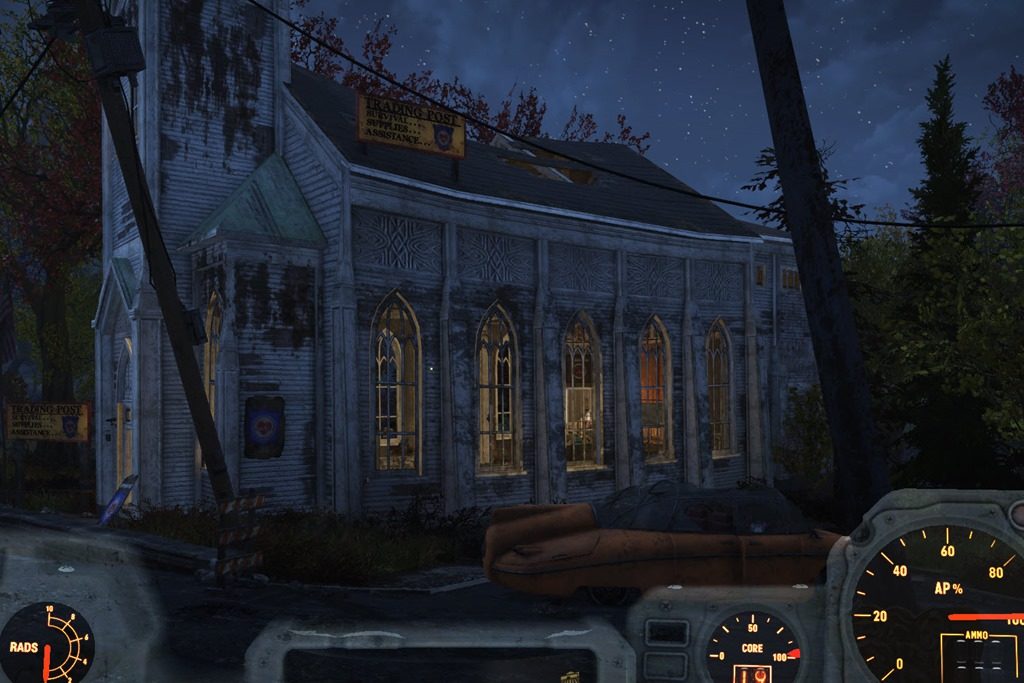 Grahm is a Super Mutant NPC that travels all over sell his goods, he shares his Caps pool with the Watoga Station vendor so there is no need to hunt him down if you just need to sell stuff to him. Plus, he has some interesting plans for sale from time to time.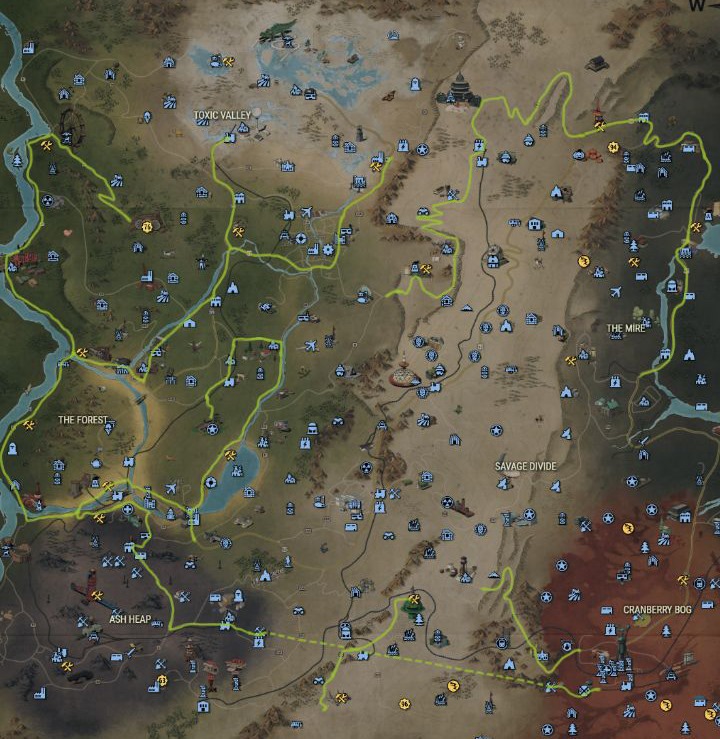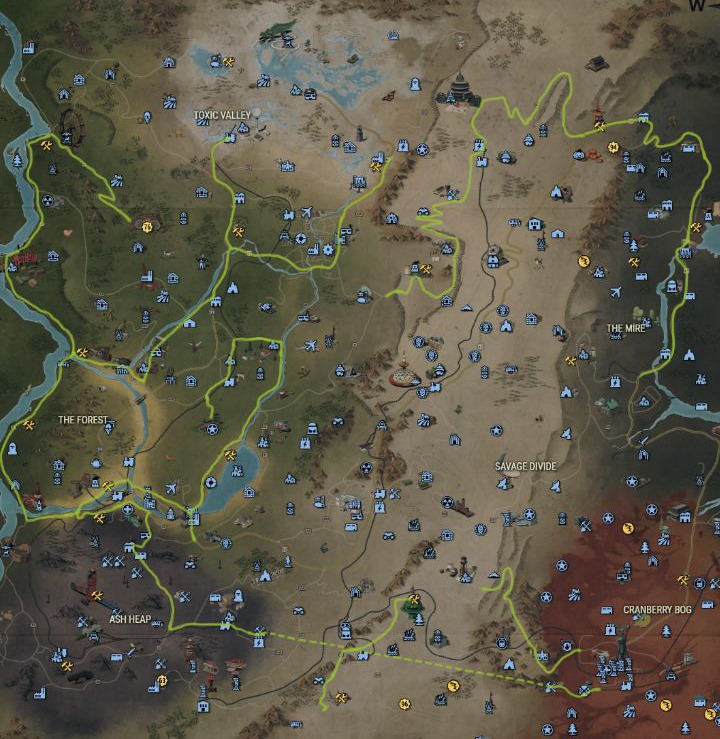 Vendor Bot Wallace can be a bit hard to find but he will be in one of the buildings which mention trading post on the east side of Harpers Ferry near the crashed train.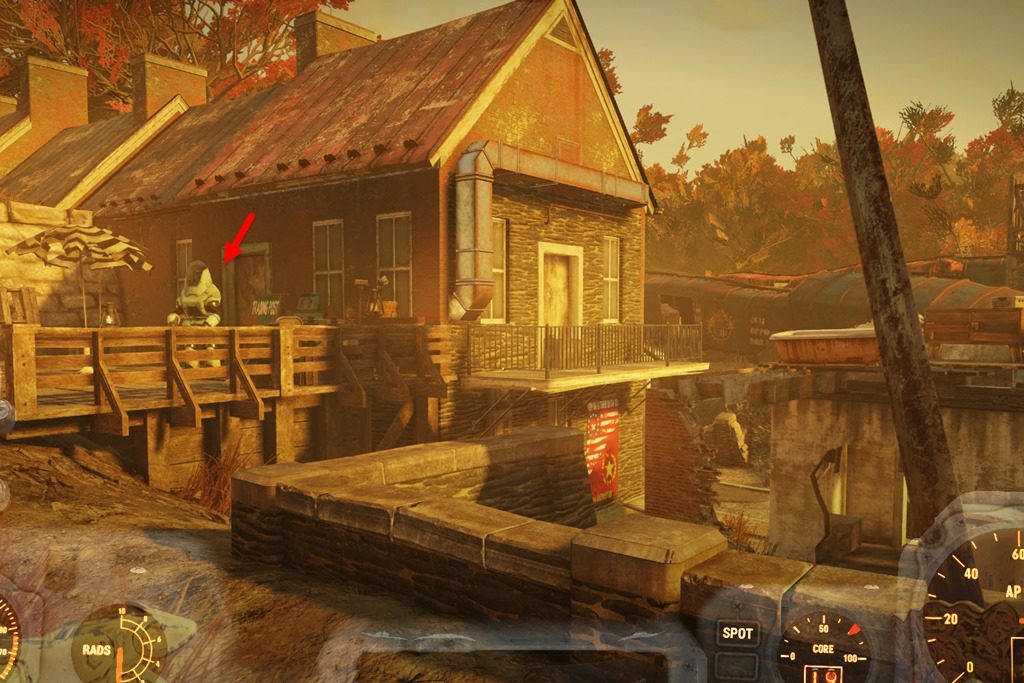 You will find the responder bot inside the airport terminals on the west end.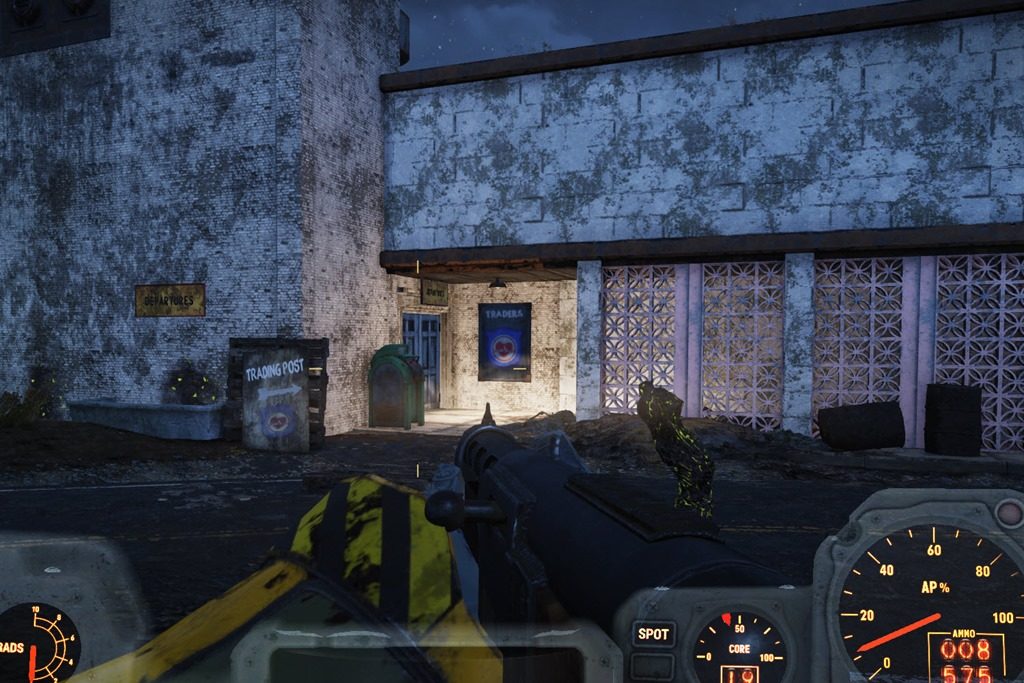 This vendor is in the Watoga Shopping Plaza slightly east of Watoga inside the former Super Duper Mart.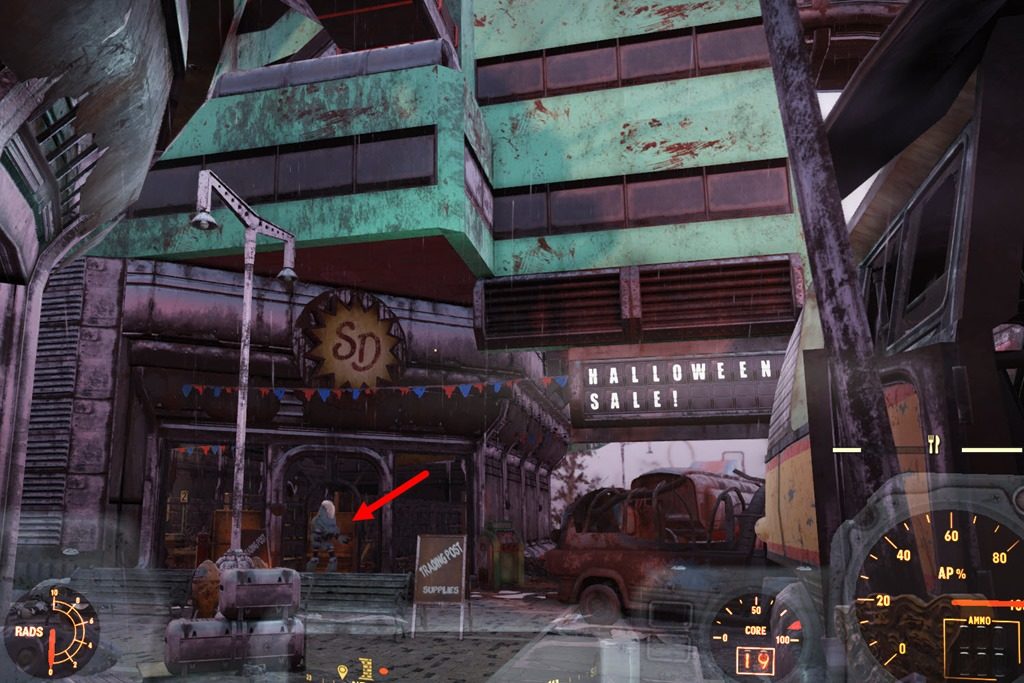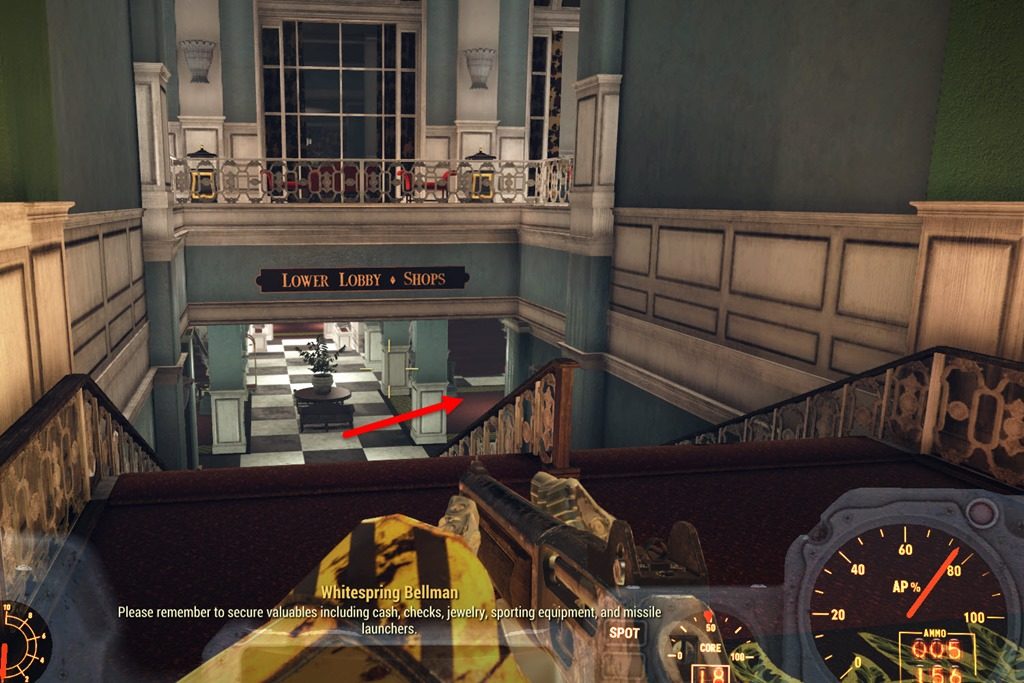 You can find multiple vendors selling different kinds of stuff, so make sure to visit them all.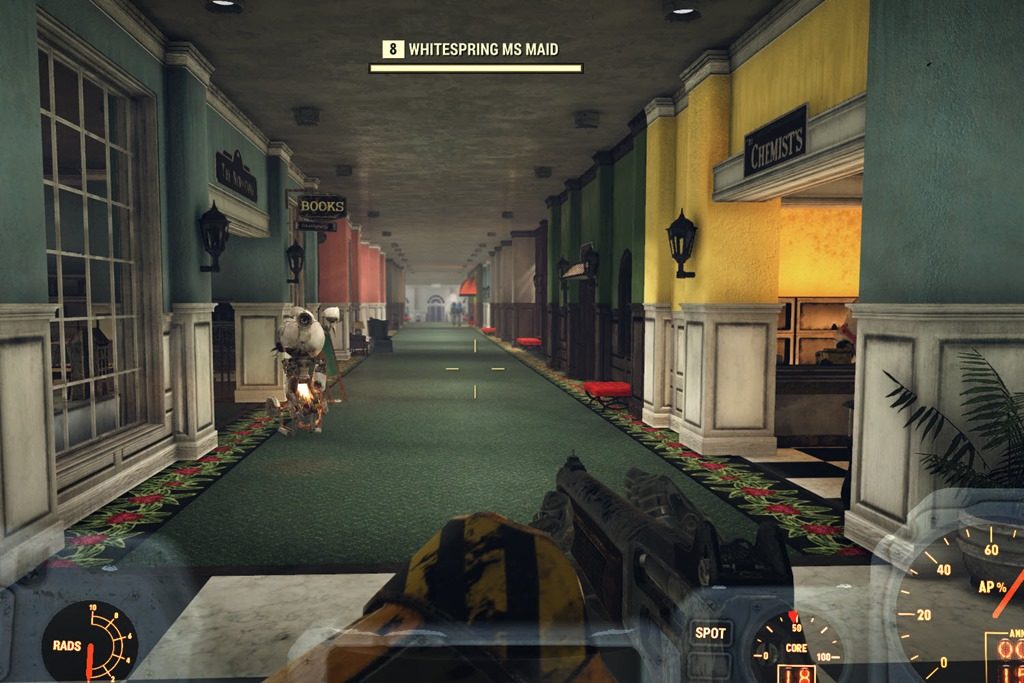 Well guys, hopefully this guide will help you to find vendors and get the amount of cash you need in the game. And you could also check out as well for the Enclave Faction Vendors which you can find in the Enclave faction series. Happy hunting!
Fallout 76 is currently available on PC, PS4 and Xbox One.