What are the Best Places to See in Paris?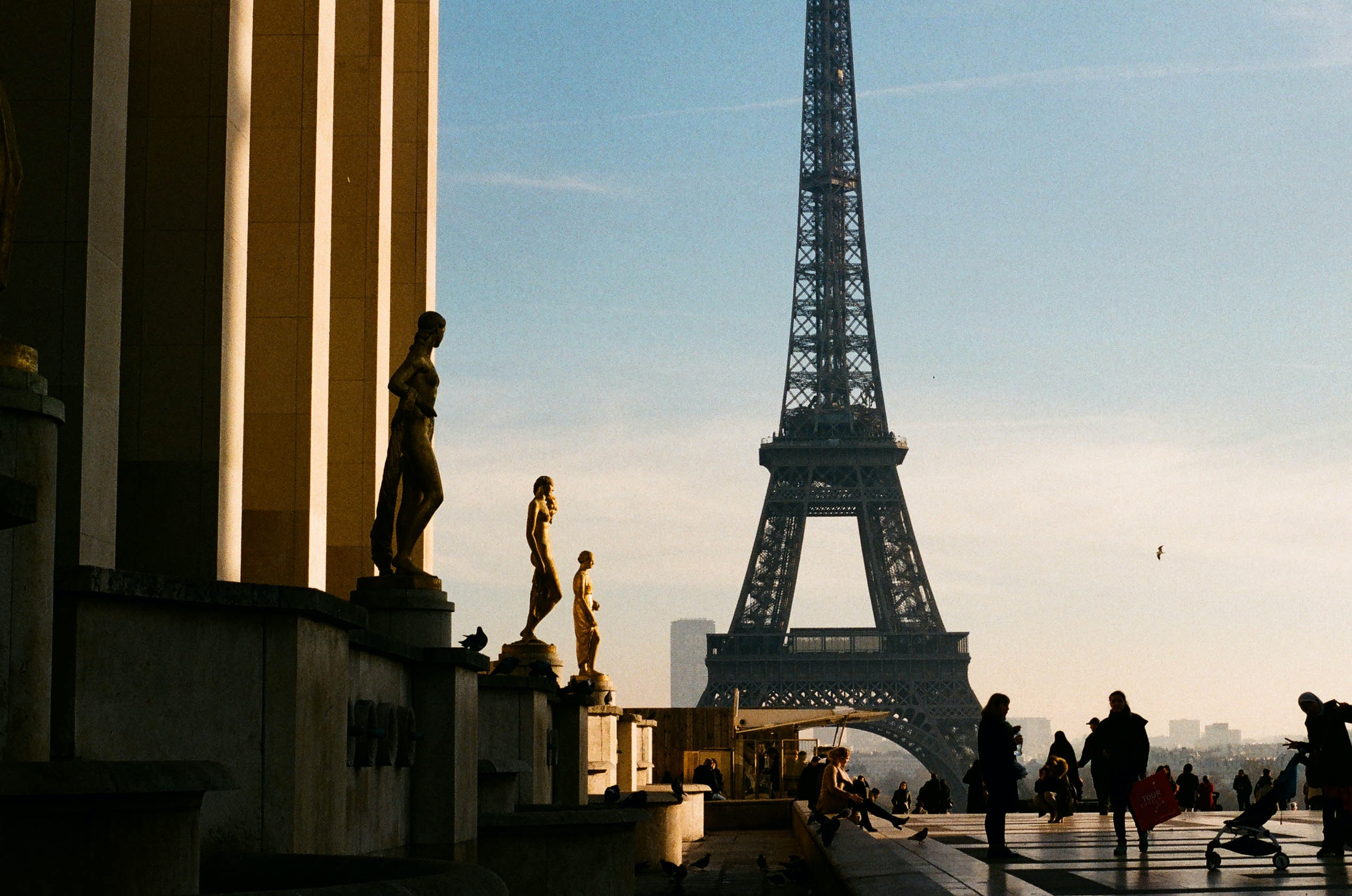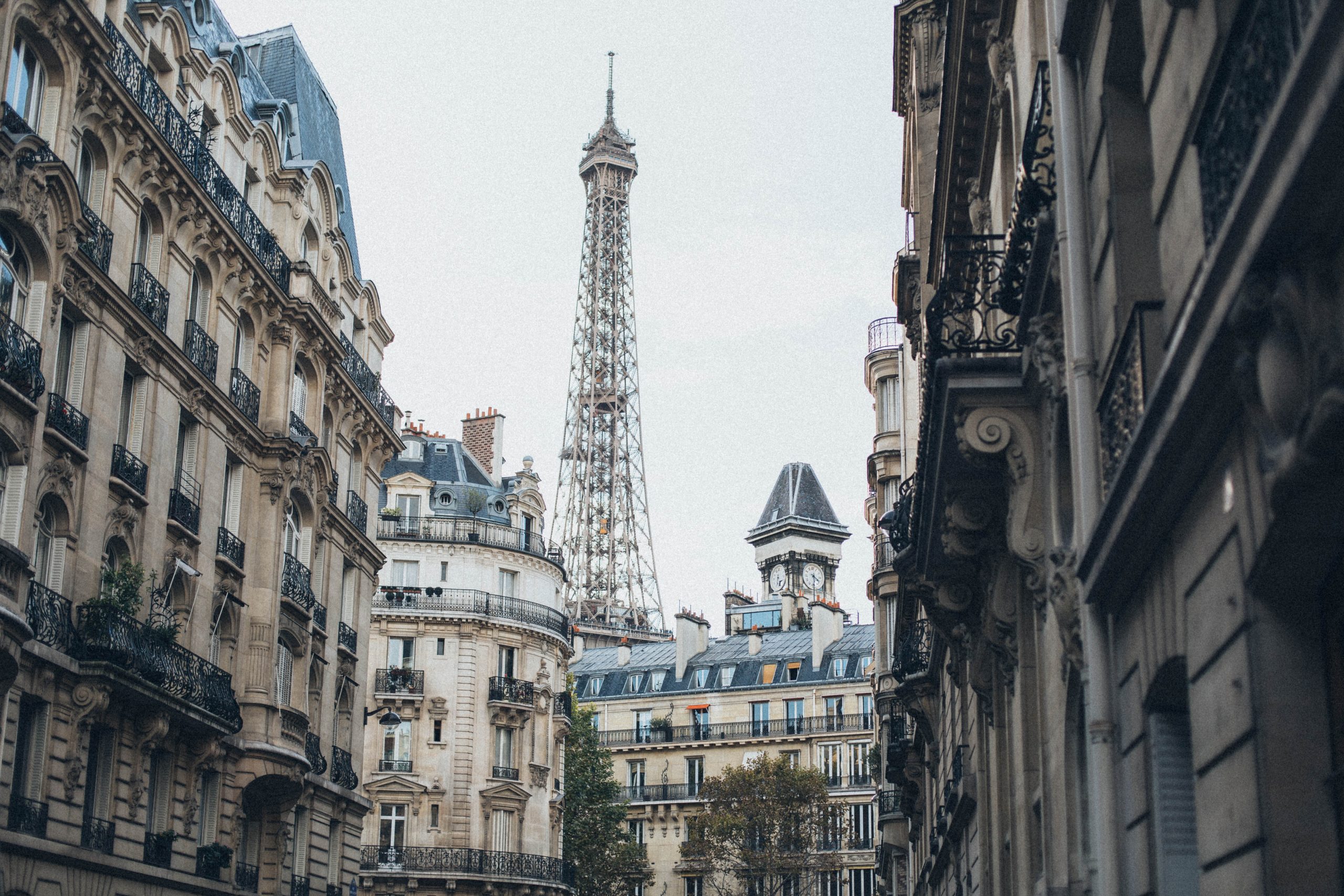 Paris, the City of Love, leaves its charismatic effect on its visitors' minds. From the city's iconic landmarks to its enigmatic cafés, there's so much it offers to its visitors. Its romantic atmosphere draws millions of love birds to it every year. If you're looking forward to visiting Paris, you can consult our list of best places to see in Paris to have a full Paris experience. But before that, you must know what time is the best to visit Paris.
15 Best Places to See in Paris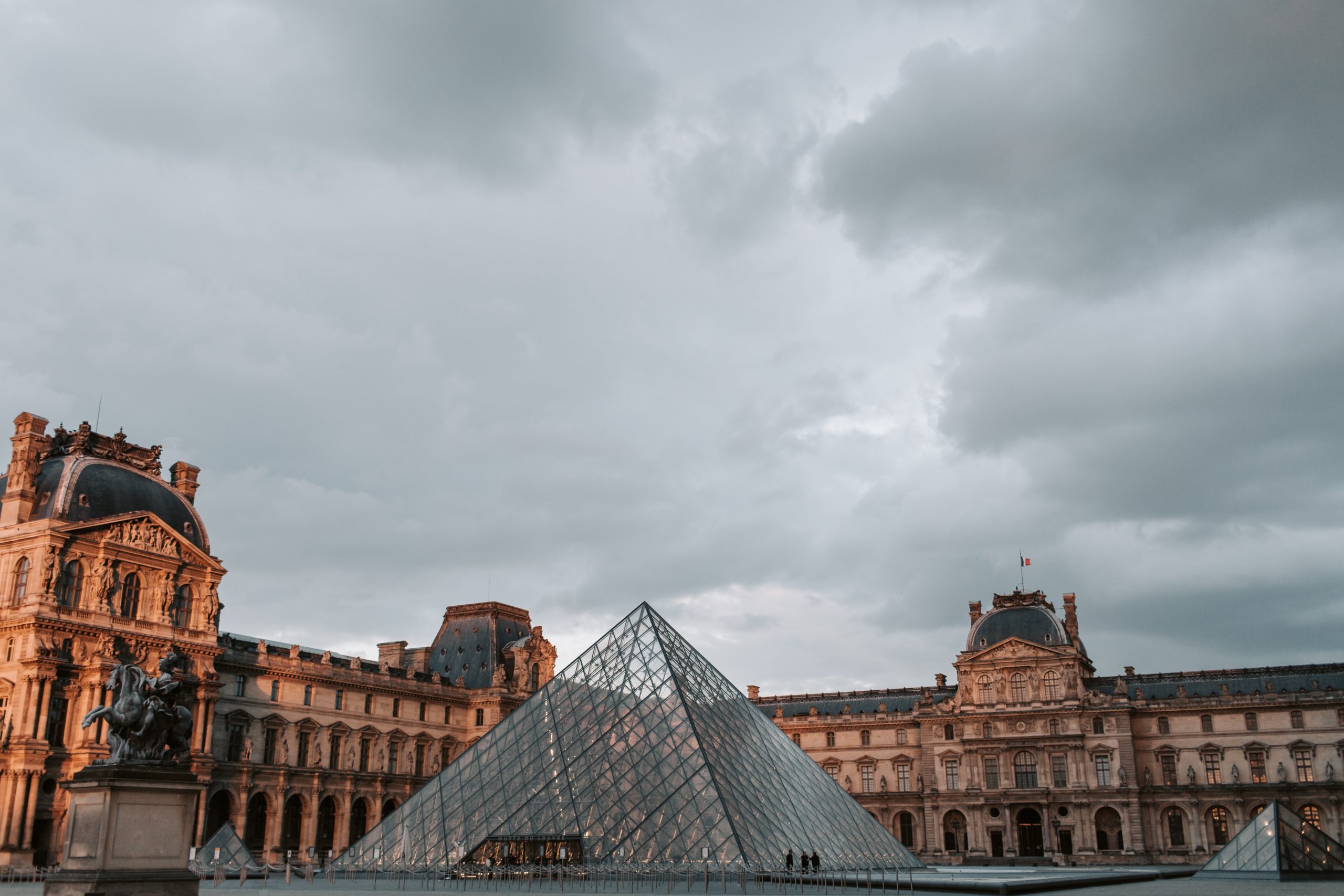 As tourists say, a single visit isn't enough to take the magnificent Louvre Museum all in. Once the home of the kings of France, the Louvre is one of the top-rated museums of Paris. Besides exploring the splendid architecture of this palace, there's so much that visitors can do here. The museum displays a collection of masterpieces of the 15th to the 19th centuries. From antiquities to European paintings, there are about 35,000 artworks that the museum displays. 
You can take a guided tour for getting the most out of your visit to the Louvre. You'd get to see the Italian Renaissance art, classical sculpture, and the famous French paintings of the 17th century. Many tourists visit the museum just to glance at the most famous piece of art, the Mona Lisa. The world-known artist, Leonardo da Vinci painted it in 1503-1505.
Moreover, Jardin des Tuileries, which is one of the most famous parks of Paris, is located on one side of the Louvre. It's a 17th-century formal French-style park. After the tiring hours of history-exploring, the visitors of the Louvre love to relax in this nearby splendid park and to eat in its elegant cafés. So, if you're on a long Paris tour, you can devote a whole day to the Louvre.
The world-famous Eiffel Tower is undoubtedly one of the best places to see in Paris. As Paris is the City of Love, Eiffel Tower is the symbol of love because thousands of people make marriage proposals under the tower every year.
Alexandre-Gustave Eiffel designed the majestic tower for the Paris Exhibition of 1889, and named it after him, Eiffel Tower. Three floors in the tower are open to the public. These are the first floor, second floor, and summit. The first two floors are accessible both by elevator and stairs, whereas, you can only go from the second floor to the summit by elevator. There are cafeterias, gift shops, restaurants, and outdoor spaces on these floors.
Paris is also called the City of Light and there's no better place to experience the city's iconic views from the outdoor spaces of the Eiffel Tower. Also, it's a great place for fine dining. The Le Jules Verne restaurant here offers exquisite French cuisine. Therefore, visiting Eiffel Tower is a beautiful experience for couples.
Cathédrale Notre-Dame de Paris
Visiting the Cathédrale Notre-Dame de Paris will be one of your wonderful Paris experiences. This fine piece of Gothic architecture is a stunning medieval monument, the construction of which took more than 150 years. King Louis IX and Bishop Maurice de Sully founded it in 1163. It's the place where French kings used to reside.
Besides the impressive beauty of the building, the gargoyles and sculptures here are what make tourists awestruck. Moreover, a close look at the Gallery of Kings provides a detailed description of French kings to history lovers. Apart from that, the cathedral's candle-lit sanctuary is worth admiring as well. 
Palais Garnier, Opéra National de Paris
This splendid monument, which is a symbol of Napoleon's Imperial regime, invites artists as well as art lovers to have a great experience here. First, it's the building's elegant interior that wins the hearts of its visitors, and second, it's the night activities that draw tourists of Paris here. If you're looking for some things to do at night in Paris, then it's the place for you. Many gala events and classical music concerts are hosted here.
Moreover, this Opera House also has a museum (Bibliotèchque-Musée de l'Opera) in which you can see the rich history of the French art of opera, as there are many drawings, paintings, and costumes here. There's also a boutique in this Opera House from where you can buy opera-related books. And, for those looking to dine in the impressive building of Opera House, there's a restaurant here named CoCo which serves delicious seasonal foods.
It's another one of the best places to see in Paris for those who just never say no to history exploring. It's a museum in which you'll get to see the magnificent collection of 19th and 20th-century art.
The Orsay Museum displays a fine collection of Impressionist art. You'll find impressive artworks of great artists such as Claude Monet, Vincent Van Gogh, Edgar Degas, and Paul Cézanne. Moreover, the museum has two cafes, a gift shop, and a bookstore. Therefore, you can even devote a whole day to the Orsay Museum. 
The best way to take in most of the iconic and awe-inspiring views of Paris is taking a boat cruise along the Seine River, the third-longest river of France. It's said that Paris is large enough to offer you a variety of sites, buildings, and monuments. But, it's short enough to sightsee most of its best places through a riverboat.
Tourists find it wonderful to view Eiffel Tower, the Louvre Museum, the Seine River bridges, and Notre-Dame Cathedral from a boat cruise along the Seine River. Both daytime and nighttime cruises are available for tourists. If you take the daytime cruise, the great monuments of Paris will look more glorious in the sunshine. And if you take the nighttime cruise, you'll be mesmerized to see the City of Light. 
It's one of the best places to see in Paris for music lovers. Place du Châtelet is located in the heart of Paris, overlooking the Seine River. There are two Parisian theaters in this expansive square and both of them host music-related activities.
One of the two Parisian theaters is Théâtre du Châtelet, constructed in the 19th century. Several music concerts are held here. And, the other Parisian theater is Théâtre de la Ville, which is a historical monument as well. It presents a wide variety of music concerts, dance programs, and theater performances.
Those looking for a place to enjoy classical music along with a little bit of history to explore can head straight to Sainte-Chapelle one of the most elegant churches in Paris. The church is an outstanding example of Rayonnant Gothic architecture and is open to the public as a museum.
Tourists admire the church's stained-glass windows. There are guided tours offered to tourists for exploring the church's art and history. This church is also a venue for classical music concerts.
Whether it's your family vacation to Paris or a honeymoon to Paris, you'll want a day off from visiting the historical monuments and other Paris activities. In such a case, the Parc des Buttes-Chaumont is an ideal place for you.
This hilltop park is famous because of its artificial lake, caves, and waterfalls. Locals come here to spend a relaxing day or to have a picnic with their family and friends. It's one of the best places to see in Paris when all you want is just spend some time in nature.
Apart from the park's iconic landscape, it's the restaurants here that make it more famous and an ideal location for a day trip. Rosa Bonheur is the café here that not only serves Mediterranean cuisine but also holds musical and dancing activities. Moreover, if you're more into fine dining after relaxing the whole day in the park, then the Le Pavillon du Lac restaurant is the place for you. Besides food, this restaurant is famous for its perfect setting, as it stands overlooking the park's artificial lake. 
There's a reason why Parisians adore their Seine River so much, and it's the iconic resort experience that this river provides them. Several areas around the Seine River are specially designed for recreation and relaxation.
There's Parc Rives de Seine, within which there are many vacation spots on the left as well as the right bank of the Seine River. In these areas, there are little resorts with the amenities of sun umbrellas, lounge chairs, and palm trees. These little resorts in Paris offer a perfect place for a family weekend getaway. Kids have the facilities of toys and the recreational activities that they can enjoy are football and mini-golf games.
Moreover, you can head to the Bassin de La Villette for another resort experience along the Seine River. There are three swimming pools in this canal area. You can also enjoy some sports activities at the canal such as ziplining, pétanque, and canoeing.
It's Paris' largest landscaped green space that has a little bit of everything for everyone. Those who seek peace in nature will admire the park's several themed gardens. Adding up to the beauty of the gardens here are the ponds and fountains. So, it's a perfect place for those who want to have a breath of fresh air away from the city's hustle and bustle.
Besides its natural beauty, the park offers many fun activities for tourists and Parisians alike. There's the Museum of Science and Technology (Cité des Sciences et de l'Industrie) where the admirers of the power of science can gain much information related to technology.
Not only this, but the park has many music-related activities for its visitors. There's the Zénith de Paris concert hall, La Géode IMAX Theater, and the Philharmonie de Paris performance venue to delight the hearts of music lovers. Moreover, visitors can also enjoy hip hop, rap, and rock music concerts in the park's Le Trabendo.
If you visit Paris in summer, Parc de La Villette will be one of the best places to see in Paris for you because it hosts many musical events and festivals. There takes place the Villette Sonique festival at the end of May, which invites tourists and Parisians alike to enjoy outdoor music concerts. Moreover, from mid-July to mid-August, the park also hosts an outdoor film festival.
La Fondation Louis Vuitton
It's the place in Paris where you can enjoy a day trip that includes almost everything from sightseeing to adrenaline activities and from history exploring to many fun activities. It's the museum that showcases the modern art of the 20th and 21st centuries. Its art galleries display a vast collection of four categories of art: Pop Art, Contemplative Art, Expressionism, and Music & Sound. Besides that, the museum's building is itself a magnificent piece of ultra-modern architecture. Its exterior resembles an iceberg. Or, you can say it's a huge ship with flowing sails made out of glass.
Apart from admiring the museum's modern architecture and modern art collection, visitors take in the scenic scenes of the Eiffel Tower and Bois de Bologne from here. Moreover, the museum hosts many music performances as well. And, there's Le Frank, the museum's restaurant, where you can enjoy fine dining.
As the museum is located in Bois de Bologne, one of the most famous parks of Paris, there are many recreational activities for you in it. You'll enjoy activities like horseback riding, cycling, boating in the park's lake, and watching art performances in the park's theater. You may say that you can come to Bois de Bologne to have a picnic with your family and friends along with exploring the Fondation Louis Vuitton museum. 
It's the famous medieval fortress that was a place of detention during the French Revolution. Now it's a UNESCO World Heritage Site and is open to the public as a museum. It's the best place to see in Paris mainly for those who want to have a close look at history. It's the place where famous prisoners including Robespierre and Marie-Antoinette were kept. Many old things are displayed here including a copy of Marie-Antoinette's last letter.
Sacré-Coeur and Quartier Montmartre
If you're looking for the best place for sightseeing in Paris, the City of Light, and taking amazing pictures, then the Basilique Sacré-Coeur is the place for you. Because it sits at the highest point in Paris. The City of Light just looks elegant from the Basilique's terrace, or it looks even more magnificent if you climb the Basilique's tower.
Besides viewing Paris from Sacré-Coeur, you can also explore Montmartre, which is a medieval country village here. The pedestrian staircases and the winding cobblestone streets here will take you back in time. Moreover, you can shop for some gifts for your loved ones from the boutiques here. Or, you can eat some delicious food at the restaurants and cafés here. 
It's one of the beautiful parks of Paris and simply another place to spend a relaxing day and have a picnic with family or friends. It's a classical French-style park and its main feature is its large octagonal fountain-adorned pool. There are two terraces on the sides of the pool. In these terraces, there are statues and tidy flower beds. Therefore, the park is a great picturesque place. Moreover, there's a little café-restaurant, La Terrasse de Madame, in the park where you can enjoy delicious French cuisine. 
Best Couple Things to do in Paris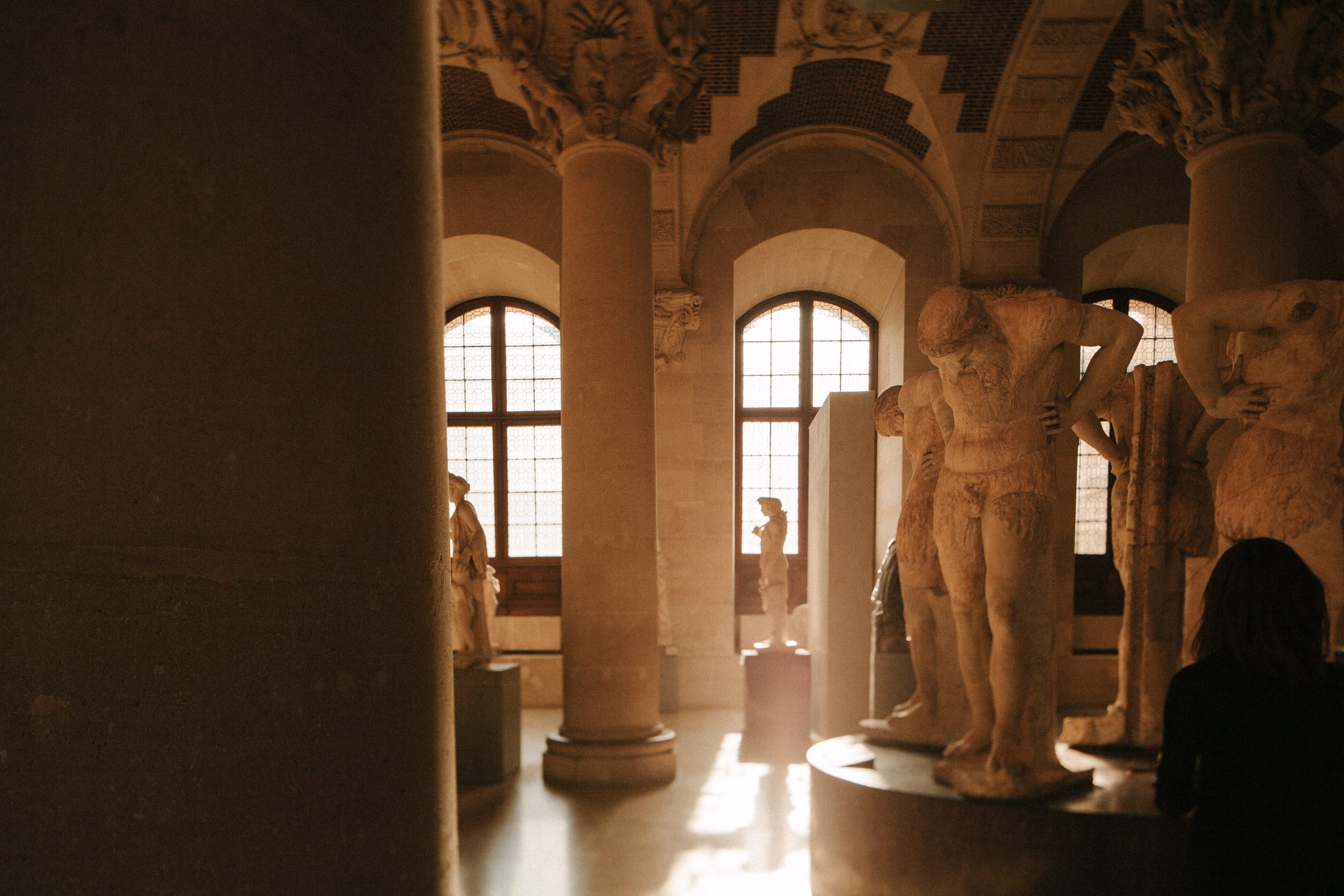 Besides having a romantic dinner at the restaurants of Eiffel Tower, there are the following things that you can do in the City of Love if you're here for your honeymoon.=
Picnicking in Paris' famous parks
Paris has one of the most iconic parks in the world where you can spend a day soaking up the sun with your partner and having lunch or dinner in the parks' amazing cafés and restaurants.
Visit Musée de la Vie Romantique
Heading up to Montmartre Hill for soaking up the sun with one's partner is a couple-thing to do in Paris. And, in addition to that, couples love to explore the Museum of the Romantic Life which is at the foot of Montmartre Hill. 
Have a soothing spa treatment with your loved one
Couples love to have a spa session while exploring Paris. The Four Season George V and many other Paris' best hotels offer these amenities to couples.
Watching romantic movies in cinemas is one of the top couple things to do anywhere you go in the world. So, watch a romantic movie with your partner in the most iconic theaters and cinemas of the City of Love. Théâtre des Variétés, Opéra Garnier, and Folies Bergère are to name some here.
Where to stay in Paris?
Only knowing the best places to see in Paris isn't enough. You must know about the best hotels you can stay in Paris. Here's the list of hotels that includes luxurious, mid-range, and budget hotels to stay in Paris.
La Réserve Paris Hotel and Spa
It's a five-star ultra-luxurious hotel to stay in Paris. The building is mainly a 19th-century beautiful mansion that's been converted to a luxurious hotel now. Three restaurants, an indoor swimming pool, a fitness center, and a spa are the top amenities of this hotel. 
It's another luxurious hotel for you to stay in Paris. The hotel's main features are its elegant Louis XV or Louis XVI furnishings. The hotel's top amenities include five restaurants, a rooftop swimming pool, and a spa.
It's a mid-range yet beautiful and comfortable hotel to stay in Paris. There are kitchenettes, televisions, and modern-style bathrooms in its vast guest rooms. The hotel also offers spa treatments to its residents.
It's another mid-range hotel that's manly popular among tourists for its cozy setting and quiet atmosphere. It's a five-star hotel and you can feel at home in it. Garden, courtyard and coffee machines are the features of the hotel's guest rooms. Many restaurants, cafés, and bistros surround this hotel. Moreover, many best places to see in Paris including the Musée d'Orsay, the Louvre, and the Notre Dame are within a walking distance of this hotel. So, it's a perfect hotel to stay in Paris at affordable prices.
Legend Hotel by Elegancia
This cozy boutique hotel offers 24-hour concierge services and has modern-style rooms. It's one of the best budget hotels to stay in Paris. Moreover, the Luxembourg Gardens are only a 10-minute walk away from here.
Hôtel Le Relais Montmartre
This affordable and budget hotel to stay in Paris is located in the heart of Montmartre, which is the magical neighborhood of Paris. You may say it's a perfect place to stay in Paris for budget travelers. Because they can step back in time and explore Montmartre and sightsee Paris from the terrace of the Basilique Sacré-Coeur.
Best Time to Visit Paris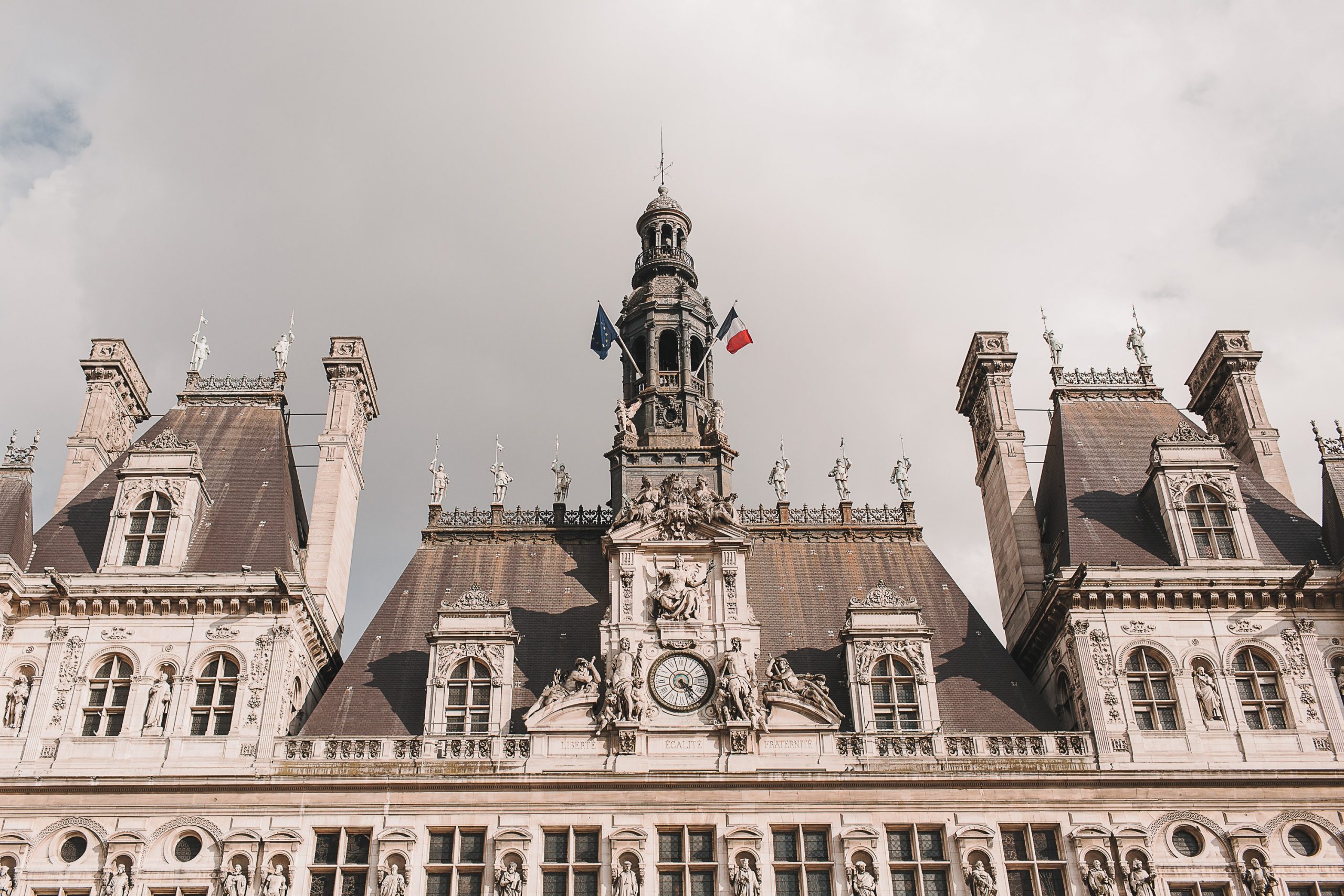 Paris is a year-round destination and it never disappoints you anytime you visit it. Summer is the best time to visit Paris if you want to stroll its parks and relax at its beaches. If you want to explore its cozy cafés, galleries, and museums, then winter is the best time to visit it. Moreover, exploring its famous works of art and shopping for the latest fashion are the best things you can do anytime here.
June to August are the high seasons here in which Paris is crowded with tourists. Whereas, April to May (Spring) and September to October (Autumn) is the shoulder seasons here in which you can experience a bit of everything. Because Paris isn't much crowded in these seasons and the weather is nice as well. Moreover, November to February is the month of the low season here and the best time to visit Paris for budget travelers. Because prices are low as Paris is usually quiet and not sprawling with tourists in these months. 
The Final Words
Paris is one of the world's famous travel destinations. You can make your Paris vacation a memorable experience by exploring its above-listed best places.