What is in Bloxburg Valentine's Update 2023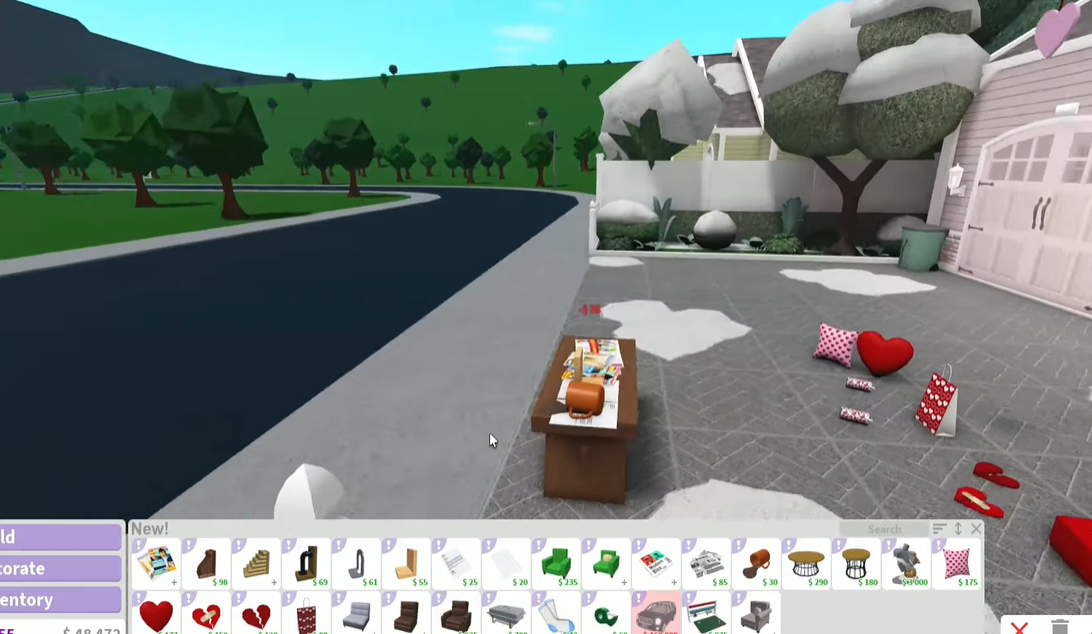 Here is a great news for all Bloxburg Roblox players that new valentine's update has made great changes in the game.
The Valentine's Day update in your virtual world brings an exciting array of possibilities for players to explore.
As this update has something for everyone. So, put on your creativity hat and get ready to spread the love in your virtual world.
The Bloxburg Valentine's Day update (version 0.11.4) has added a variety of new furniture items and food to the game with a Valentine's Day theme.
New Items Added on Valentine's Day Update
Gift Box
Broken Paper Heart
Heart Decorations
Magazines
Furniture
Reclining chair
Cupid statue
Confetti poppers
Bookends
Tables
The new items in the update add more options for players to decorate their virtual homes which adds a festive touch for Valentine's Day.
Detailed Review on Items
This includes a range of reclining armchairs and sofas, as well as new sectional sofas that can be put together in Build Mode.
Bloxburg has re-added the So Sweet stand outside the BFF Supermarket. Which is surely a popular feature for players looking to enjoy some sweet treats.
The update has also added a variety of new decorative items to the game, including coffee table books and bookends, which will help players to add a personal touch to their virtual homes. These new items are sure to be popular with players who are looking to create a romantic and cozy atmosphere for Valentine's Day.
This update has removed all snow and winter-themed objects and decorations, making way for the Valentine's Day theme.
This is sure to be appreciated by players who are tired of the wintery weather and are ready for something new.
Roblox Bloxburg Valentine update has included a number of bug fixes to improve the overall stability and performance of the game.
These bug fixes are an important part of the update and will help to ensure that players have the best possible experience while playing Bloxburg.
Conclusion
Bloxburg valentines update for the year 2023 adds more depth and customization options for all players. So build a romantic getaway or you can also just add some new decorations to your virtual homes.