Why a Youth Bank Account is a Smart Financial Move for Your Kids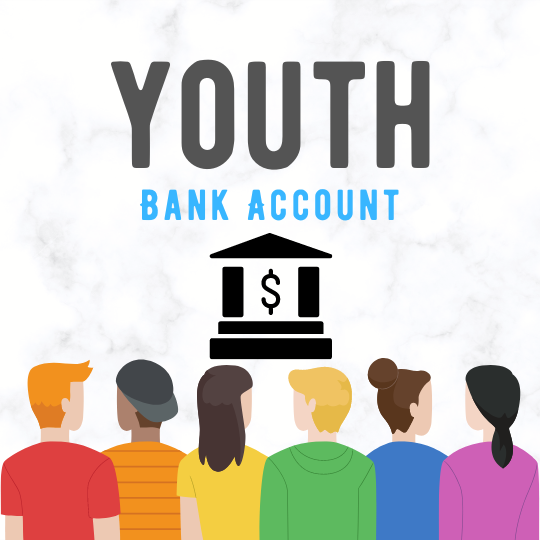 As parents, we all want the best for our children. We work hard to instill valuable life lessons, provide a safe and loving home, and give them the tools they need to succeed. One of those tools is financial literacy, and one of the best ways to help our kids learn this is by setting up a youth bank account.
Not only is it a great way to introduce your child to the principles of budgeting and saving, but many other perks come with having a youth bank account for your kids. From helping them build credit early on and preparing them for their future financial goals, many advantages come from deciding to open a youth bank account for your child today!
Whether you're just starting or looking for creative ways to teach your kids about money management, here are some of the most significant benefits of setting up and save with our youth accounts for your little ones.
They learn financial responsibility.
As a parent, it's essential to teach your children necessary life skills, primarily financial responsibility. Having your kids open a youth bank account is an easy way to help them learn the basics of banking and money management.
With a youth bank account, your child will experience the process of saving, investing, budgeting, and understanding how interest works, all important concepts for their future financial success. 
Not only does this provide them with hands-on financial education, but it instills the importance of being responsible with money in their minds and the real-world experience of managing their finances.
They can start saving early.
Want your kids to start learning about money early on? You can teach them the basics of saving, budgeting, and financial planning by getting them a Youth Bank Account at a young age.
With a Youth Bank Account, your children can start building a nest egg they can use when they become adults. Plus, they'll be encouraged to learn more about making wise financial decisions as they watch their savings grow.
They build good credit.
Setting up a youth bank account for your kids can give them the importance of building good credit and financial standing. As your child matures, you can transition the youth bank account into a more traditional one and help them establish a credit history that will benefit them later in life.
By helping them better understand budgeting, money management, and credit, your child can be on their way to becoming a financially-savvy adult. But remember, the earlier you get your child a youth bank account, the more benefits they'll gain in the long run.
They develop a relationship with a bank
Getting a youth bank account for your kids is a fantastic way to give them a head-start in savings and to help them develop a healthy relationship with financial firms. You see, the earlier they are introduced to banks and credit unions, the better idea they'll have of what they do and how they work.
When your children open their youth bank account, it's an opportunity for them to learn more about the banking system. They'll develop an understanding of the process behind online/mobile banking, such as setting up new accounts, tracking expenses, and budgeting money. They'll also be able to get comfortable with debit cards and learn more about fraud protection protocols on their accounts.
Most importantly, having a youth bank account allows your kids to become more familiar with the upsides and downsides of saving money. This gives them a realistic understanding of how money works, which will help them make informed decisions in their later years.
They learn about budgeting.
Having a youth bank account for your kids can also help them learn about budgeting and money management! By having a set amount of money each month, your kids will understand the valuable lesson of budgeting, an essential skill that will be beneficial in the future.
You and your kids can plan out monthly goals regarding how much they will save. That way, they can track their progress toward their goals and even use their youth bank accounts to try out different strategies when it comes to budgeting.
They have a safety net.
It's never too early to start teaching kids the importance of saving money in a youth bank account. You should consider opening an account for them as soon as possible to set them up for success in the future. 
Not only will they benefit from having access to a secure savings account and learning valuable lessons about money management, budgeting, and investing. Plus, you'll be giving them a head start on financial independence, preparing them for adulthood and any potential financial hardships that may come their way. 
Conclusion
All in all, opening a youth bank account is a smart choice both for parents and their children. It gives them more control over their money and equips them with essential financial skills that can be used throughout their lives. So don't wait and open an account for your kids today and give them the gift of financial freedom!