Wi-Fi 7 and an AMD Ryzen 7040 series chipset can be found in the Acer Swift Edge 16 (SFE16-43)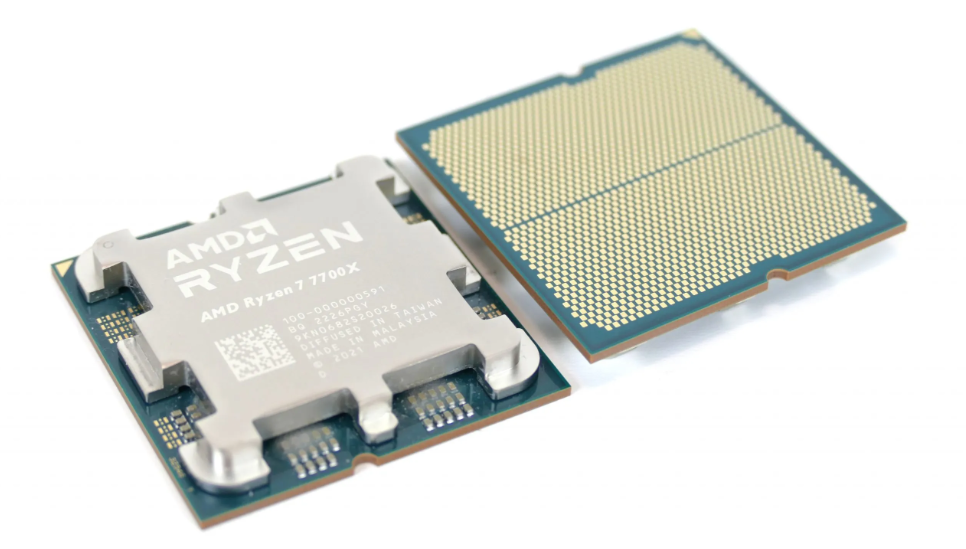 Acer has released a new laptop known as the Acer Swift Edge 16 (SFE16-43), which was developed with the intention of catering to young professionals who want powerful computing capabilities, high levels of productivity, and portability. AMD RyzenTM CPUs power this ultraportable notebook from the 7040 Series and AMD RadeonTM graphics from the 780M family, delivering next-generation performance and visuals. In addition, it has AMD RyzenTM AI on select models with select CPUs, which enables the device to fulfill the requirements of AI applications in addition to other requirements.
Display and Design Excellence
The Acer Swift Edge 16 is an impressive piece of hardware thanks to its attractive overall design and excellent display capabilities. The chassis is made of an ultra-thin and lightweight magnesium alloy, measuring only 12.95 mm (0.51 inches) in thickness and weighing only 1.23 kg (2.71 lbs). It is coated in a sophisticated olivine black substance. With a refresh rate of 120 Hz, compatibility for the full DCI-P3 color gamut, and a response time of 0.2 milliseconds, the 16-inch OLED display on the laptop provides a viewing experience on par with that of a professional movie theater. The OLED display guarantees accurate colors and a high level of contrast thanks to its contrast ratio of one million to one, its peak brightness of five hundred nits, and its VESA DisplayHDRTM True Black 500 certification. In addition, the TÜV Rheinland Eyesafe®-certified display reduces the amount of blue light that is emitted, making it more comfortable to use for longer periods of time.
Optimized Performance and Enhanced Security with AI
The Swift Edge 16 makes use of the most recent processors from AMD's RyzenTM 7040 Series. These processors give great performance while also being extremely power efficient. This allows the laptop to function for significantly longer periods of time without requiring a charge. It also has graphics powered by AMD RadeonTM 780M, which ensures an immersive experience for the user. The laptop features AMD Ryzen AI on select models that have suitable processors. This enables the laptop to introduce new AI experiences, like as real-time video quality increases for use with video chats. The built-in Microsoft Pluton security processor offers greater protection against complex assaults, while the fingerprint reader supports Windows Hello for secure biometric authentication. Both of these features contribute to the system's overall level of security.
The AMD Ryzen-powered laptop features up to 32 gigabytes of LPDDR5 RAM and up to two terabytes of PCIe Gen 4 solid-state storage, which enables rapid data transfer, less latency, and quicker load times. The TwinAir cooling technology, in conjunction with advancements in fan and air inlet keyboard design, makes it possible to achieve maximum performance while maintaining an ideal temperature.
Smart Features and Seamless Connectivity with Wi-Fi 7
The most recent edition of the Swift Edge line is equipped with Wi-Fi 7, which provides increased transfer rates of up to 5.8 Gbps, reduced latency of less than 2 milliseconds, and multi-link capability for dependable wireless connections. The Swift Edge 16 is equipped with a number of innovative features that improve both productivity and the overall user experience. Users are able to enhance their video conferencing experience with the laptop's 1440p QHD webcam thanks to the support for Window Studio Effects. The webcam features automated framing, gaze correction, enhanced background blur, Acer's Temporal Noise Reduction (TNR), and Acer PurifiedVoiceTM with AI noise reduction. Other features include Acer's Temporal Noise Reduction (TNR). In addition, it comes with a full-sized keyboard as well as necessary connectivity interfaces, such as USB Type-A ports, two USB 4 Type-C PD 65 W ports that are capable of both rapid charging and display, HDMI 2.1, and a Micro SD card reader.
Pricing and Availability
Beginning in the month of July, consumers in the EMEA region will be able to purchase the Acer Swift Edge 16 (SFE16-43), with pricing beginning at USD 1,199.