2021 Guide to the Best Lenovo Gaming Laptops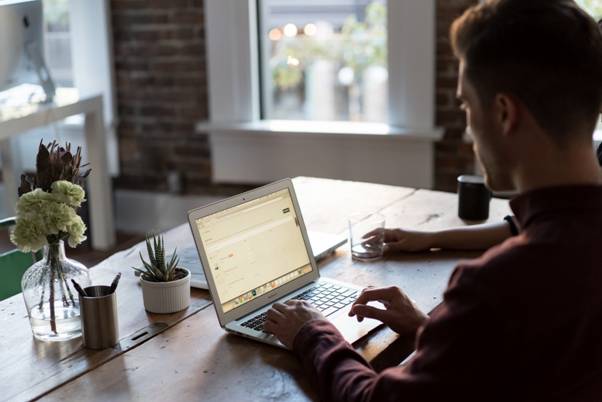 It's the holiday season and that means all the best gear is coming out on sale. With a new console generation emerging, PC gamers are excited to tune-up or get new machines to continue to outpace the plebs.
If you want to future-proof your setup for 2021, consider picking up one of the best Lenovo gaming laptops. These machines are budget-priced over competitors and consistently rank among the best laptops each year.
They come in a variety of styles, component load-outs, and weights. No matter which one you select, you'll be well-prepared for any releases coming out in the infinite delay of the current year.
Not certain how to decide? Check out this essential primer to understand where to leverage your budget for the best results.
Gaming Laptop Essentials
Missing from the following list is internet connectivity. Mostly, the speed of your connection is related to your ISP and not the performance of your machine.
These are ranked in terms of importance to your gaming fidelity, so budget accordingly. For those working with less on-hand cash, consider stability over performance. It might suck to run a game at medium stats over high and ultra, but skittering and lag are far more frustrating.
GPU
It's fairly obvious that a solid graphics processing unit is essential to gaming performance. Less obvious is why newer cards do so much better than older cards. Many games coming out now will run perfectly well on a card from a few years back.
The power of something like a GTX 1080 Ti is enough to max out features on many games. That said, newer cards run faster, run cooler, and require less power to achieve the same results.
You don't need to squeak out every ounce of performance in a graphics card, but the better the card, the longer your system can run without degrading.
More onboard VRAM leaves more space for multitasking, important if you use third-party tools and overlays in competitive games.
CPU
The processor handles most everything else. You want a processor that is powerful and fast but also one that is compatible with your GPU. An oversized GPU will get bottlenecked by the CPU so you want to keep these two components within a few steps of each other.
These days, CPUs have different numbers of cores and a variety of speeds listed in MHz. The speed of the CPU is also a limiter for your RAM, so don't shell out for lightning-fast 3600 MHz when the CPU can't handle that throughput.
RAM
For gaming purposes, you'll rarely need more than 8 GB of RAM. That said, it's also better to stick to a minimum of 16 GB to handle multitasking and leaving things running in the background.
Unless you intend to also use a gaming laptop as a portable workstation or do some devving yourself, you won't need 32 GB. Shoot for DDR4-2200 or better to stay competitive and keep your refresh rates pristine.
Display
Displays for gaming laptops start at 15.6 inches and go up through 17.2 inches standard. Below the 15.6 inch size, you end up with a compact machine with a tighter keyboard that rarely houses a 10-key. As a machine for a child or teen, that might work out, but for the older folk, cramping up your fingers on a tiny keyboard isn't ideal.
Most displays are already HD if not UHD shooting out 2k or 4k resolutions. Many games can barely support a 4k loadout so this is a low priority.
You do want a higher refresh rate.
A 60Hz refresh rate is a throwback. Look for 120Hz minimum and ideally, 240Hz. Beyond that is nice but falls into overkill territory.
Cooling
Laptops can get more than warm, they can get outright burning. The cooling system needs to have venting that will keep your actual lap from glowing after a multi-hour gaming session.
Third-party cooling rigs exist to help out and you can always run a laptop from a separate service. Pay attention to cooling specs if you have the extra overhead or you intend the machine for children who might not notice heat build-up.
Lenovo Gaming Laptops
Lenovo's lines of gaming laptops from the Yoga, to the Legion, to the ThinkPad all offer competitive performance and pricing.
Check out their early Cyber Monday offerings at Lenovo.com.
The following are listed by price per category.
Legion Y740
The crown holder of the year is the Legion 740. The Intel Core i77 processor doesn't hold back the RTX 2070 discrete graphics card.
It blasts sound and visuals from the 15.6 inch 1080p HD display at 144Hz for three-ish hours of battery life.
The keyboard is RGB-backlit, offering you a personalized arcade-style glow. The keyboard has no 10-key but full-sized low-rise buttons that are easy to get to and quiet for frantic clacking sprees.
The Y740 offers plenty of peripheral slots in easy to reach locations.
Legion Y7000
For those looking for a bit less power and a bit more battery life, the Y7000 fits the bill.
This offering from the Legion gaming line keeps the 15.6 or 17-inch screen at 1080p but lowers the graphics to more than double battery life.
These are modular with up to a Core i7 CPU and RTX 2060 GPU. The case stays small and portable at 5.3 pounds. The whole package can be found at $1400 on a good day or just under $2k fully-kitted.
The unit is solid and the bottom weight keeps it from sliding in an intense fire-fight. Sadly, the weight also leaves the audio muffled, so you'll want to spring for headphones or a riser to get the most out of the sound.
ThinkPad P71
The 971 excels in speed and power. Most suitable if your preferred games boast far more number-crunching than twitchy reflexes.
The Quadro P2000 graphics and the Intel Xeon E-2176M CPU go beyond normal gaming to professional graphics design and modeling. This machine is made to not only play games but build them.
The 15.6-inch screen runs at UHD 4k native while holding out for four hours of battery life. The keyboard is no-frills but semi-mechanical for tasty presses that hit home.
This laptop will run the newest games at full specs but the
ThinkPad X1 Carbon
The ThinkPad X1 Carbon offers a combination of power and versatility. This is great for taking on the road and taking care of business before settling into a multi-hour session. The battery life offers 10 hours for the 1080p model. For the 4k model that gets cut down by about half an hour.
The display offers fast, clear visuals but since this is a slim design you are looking at a 14 incher. No 10-key but they sprang for the full-sized keys.
The internals feature an Intel Core i5 or i7 and Intel UHD on-chip graphics. The whole package weighs only 2.4 pounds which gives you maximum portability.
This machine keeps you competitive, and mobile, for esports but the overall lack of high-end performance makes it a poor choice for that stunning cinematic experience of an open-world or RPG game.
ThinkPad X13
For an alternative to the usual Intel guts, the X13 features an AMD Ryzen 5 Pro 4650U with AMD onboard graphics. You'll find these for under $1,000 and, because it's a ThinkPad, you'll love the thumbstick mouse for pinpoint control without a peripheral.
Speaking of peripherals, this unit has ports a plenty built into the military-grade chassis. It weighs 2.8 pounds and features a 13.3-inch screen that runs at 1080p.
As a budget laptop to take on the road, this is one of the best. The battery will only give you eight hours of run-time but that's hardly a bad thing for something this small that performs this well.
ThinkPad X1 Yoga
This update to the 2020 model is all metal but still only three pounds.
The built-in stylus and touchscreen make an excellent pair for above-average mobile gaming and unit control in RTS.
The battery life is admirable, offering more than six hours at a charge. That, while running the 14-inch screen at a full 4k. Save some juice by lowering the resolution to 1080p with a built-in function keystroke.
The graphics are native to the Core i7 chip, which is a bit sad but worth it for the savings in size and longevity.
Yoga C940
The best of the Yoga line of 2-in 1 laptops, the C940 offers a lot. The swivel hinge lets you convert it from a tablet to a laptop and back again. Perfect for large-screen mobile game domination.
The display runs at a crips 4k for upwards of eight hours. When not running the UHD, expect battery life to extend.
The unit has customization options up to the Intel Core i7-1065G7 with onboard graphics.
Storage for the unit tops out at 2TB, making a fine media carrier.
Game On
Now you have all you need to make a decision on which Lenovo gaming laptops to scoop fup for your 2021 gaming year. New models and innovations are always coming out but the industry thrives on stability, so you won't see these outclassed for years to come.
For more gaming and tech news keep checking us out right here.