Razer Nari Ultimate Wireless Gaming Headset provides Haptic Feedback For Your Face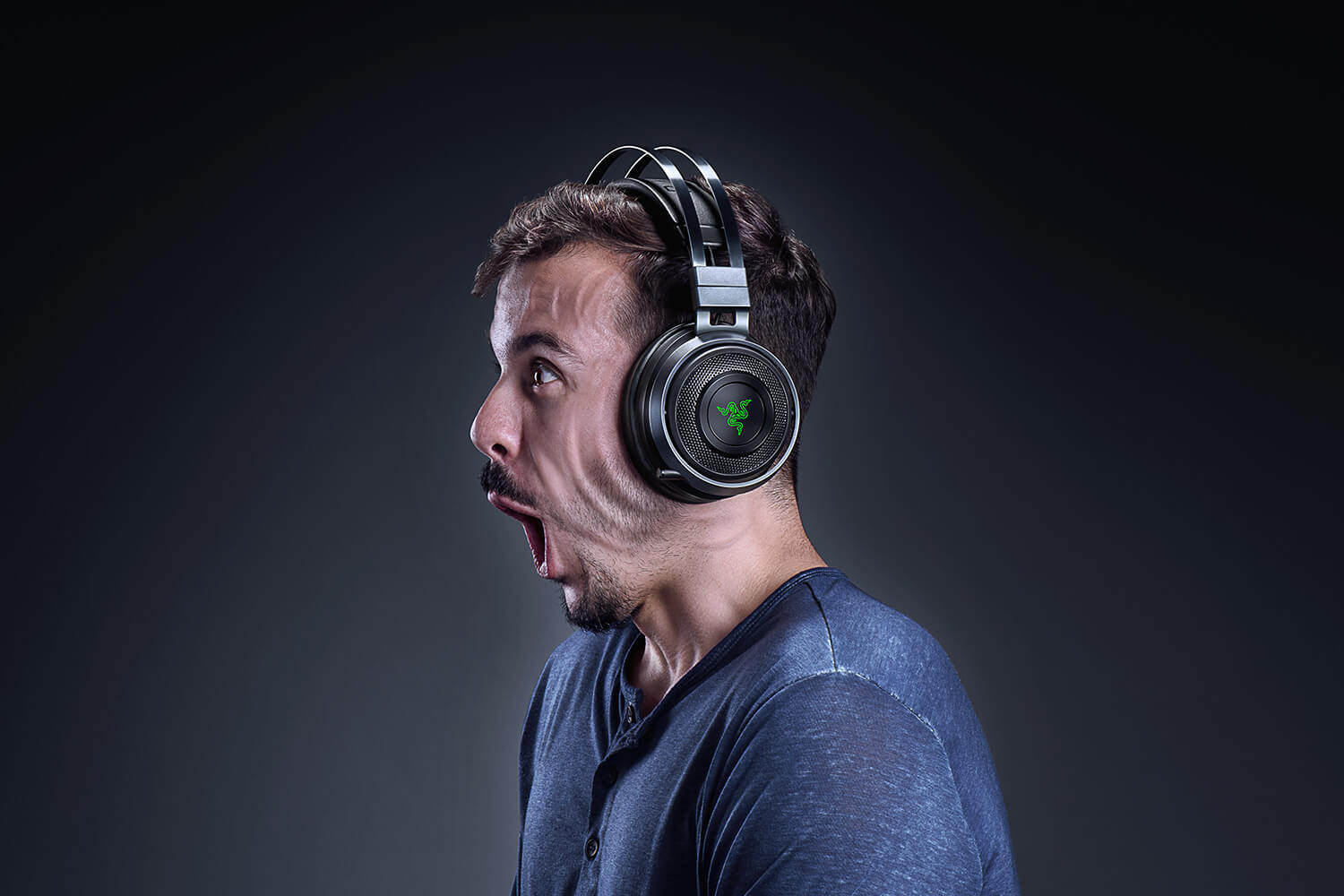 "Feel the impact of every battle via HyperSense with the Razer Nari Ultimate, or simply enjoy incredible gaming sessions with the comfortable ergonomics of the Razer Nari. If you're looking for a gaming headset that's just as comfortable and can run wirelessly for long hours, then we've also got the Razer Nari Essential"
Boy, Razer has been on a role as of late. They just keep dishing out one super product after another and this time around it is the Razer Nari Ultimate wireless headphones. Well that's not that interesting, lots of companies including Razer has a bag full of these so what's so different about the Ultimate? You might ask and the answer for that would be; it has a haptic feedback builtin. What!? Yup, haptic feedback that syncs in with whatever you are listening to just like you get a vibrational response from your joypads.
With their Nari Ultimate Headset they are raising the bar for the competition. Introducing the Razer HyperSense – a wireless PC gaming headset equipped with intelligent haptic feedback developed by Lofelt™ that converts sound signals into dynamic touch-sensory feedback in real time. Simply put, when you receive an audio signal in music or game, your joypads provide rumbling in the form of vibrations. Vibrations flow accurately from left to right, and with different intensities, depending on where the audio cues are coming from in the game. For instance, if an explosion occurs far away from your position in game then a slight shake and distant audio will follow that but in close proximity, the effects will jump up and give you a pure feel of the cue.
Key Features
1. Unibody Aluminum Frame
A lightweight body that's also durable to the effects of heavy usage
2.Auto-Adjusting Headband with Swiveling Ear Cups
For maximum adjustability to fit your head to perfection and fuss-free comfort
3.Cooling Gel-Infused Cushions
Reduces heat build-up during intense gaming sessions
4.Hidden Indented Eyewear Channels
Eliminates pressure from glasses for eyewear relief
5.High-Density Foam with Plush Leatherette
The perfect combination of comfort and sound isolation on the rims
Now there are a few unpleasant facts about this device. It is big and heavy (430 grams) which is understandable since it is a wireless product and the battery alone is hefty. Cooling gel-infused cushion although a very neat feature but they also carry their own weight and with long periods of use is gonna be unpleasant. All of that would be negligible if these headphones had a crazy amount of battery life but with RGB on and the haptic feedback, you get around 8 hours only which per today's standards is not good. You can however get a 20 hours out of Nari Ultimate but then why would you buy this if you don't want to use the new technology. There is also no wireless charging, but you can use the headphones while charging but the cable provided in the box is too short. And the last con has to be the price, this is a $200 product and yes Razer products are not cheap but for the same amount of money you can get some super headphones although without the haptic engine.
Listening to the audio side of things, these headphones might sound interesting in the beginning but it gets old very soon since heavy base music can make you feel rather uncomfortable. On the plus side though, you can turn the intensity down for the haptic engine to your liking. But as they stand, these headphones are made for gaming so you might wanna hang on to those Bose pair for your music.