5 Popular Travel Destinations For Students On A Budget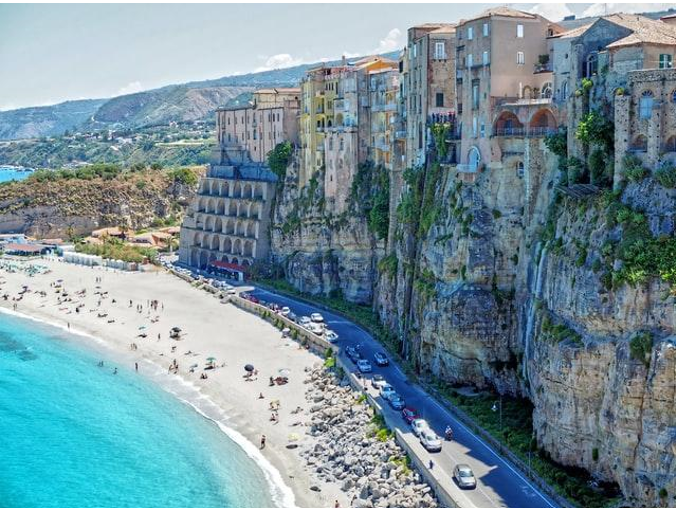 It doesn't matter the continent of the World you're in; you can travel around the world on a budget. The places you thought were expensive can be traveled to if you have the right information.
There are beautiful and affordable destinations around the world to see. You just need to know where to look. According to the research report by McCrindle, "76 percent of 18-21 year-olds want to travel more despite the financial constraints and complexities regarding an independent lifestyle. Two-thirds of this age group want to be financially stable as much as they desire to see the World. 39 percent of 22-36 years old and a third of the age group of 18-21 don't mind going into debt just to see the World."
Generation Z, which comprises young people between the ages of 7 to 22, loves to travel much more than the Millennial generation (men and women who prided themselves as well-traveled).
According to Contiki Australia's managing director, "In comparison to the previous generation, this generation enjoys traveling. They crave authentic experiences in unique destinations. They want to feel as though they're amongst the first of their peers to 'discover' experiences."
As a student planning a trip, you will have to ensure that your assignments are covered while you are away. For this reason, check out these websites that write papers for you; they may just come in handy.
Five Popular Travel Destinations for Students On a Budget
Budapest
This is one of the most affordable places you can travel to while on a budget. Being the capital of Hungary, Budapest has a broad range of accommodation, food, and entertainment. This is a good fit for international students in Europe.
Budapest has an amazing cultural location with fantastic shows displayed during the day. For sightseeing, there are museums to visit. There's equally a nightlife filled with so much energy in Budapest. Oh, if and when you find yourself in Budapest, visit the famous thermal bath; its description is better understood when experienced.
Kuala Lumpur
With modern architecture, a wide range of cuisines, and shopping malls, Kuala Lumpur, Malaysia, is one of Asia's ideal and cheap cities for students based in Australia or Asia. The same feeling you're likely going to get in Singapore or even Bangkok is what  Kuala Lumpur would give to you, but this time on a cheaper scale.
In Kuala Lumpur, there are hotels you can get on student budgets, delicious street food, major sites to visit, and the Petronas twins tower for picture lovers.
Siem Reap
If you're looking at popular tourist destinations in Asia like Phuket in Thailand or Bali in Indonesia, Siem Reap in Cambodia becomes a bargain. It's a town where you can have a unique experience on a student budget. In Siem Reap, you have affordable food, houses, entertainment, and transportation.
Among the major heritage sites in Siem Reap is the ancient temple complex of Angkor Wat. This is known as the largest monument in the World.
Kathmandu
On a student budget, Kathmandu in Nepal is the place to visit. Here there is cheap transportation, accommodations, cheap and tasty street foods with food stalls displayed on the street.
In Nepal, there are historical landmarks and temples to visit. For others that enjoy hiking and trekking, Nepal is a perfect destination. While on your trip, you could add some spice to it and learn how to write travel articles, and maybe you can become a travel blogger later in the future.
Granada, Nicaragua
Nicaragua is one of the cheapest countries in Central America. This is also a place most visited by international students in the US. Its settings are that of Spanish descent, home to friendly locals and foreigners. Accommodation, transportations, and food are very affordable.
Conclusion
The world is filled with amazing and cheap destinations. Your budget should no longer restrict your passion for seeing the World. Make a plan, and take that trip when you are set.