5 Things to Consider When Buying A Second Hand Mobile Phone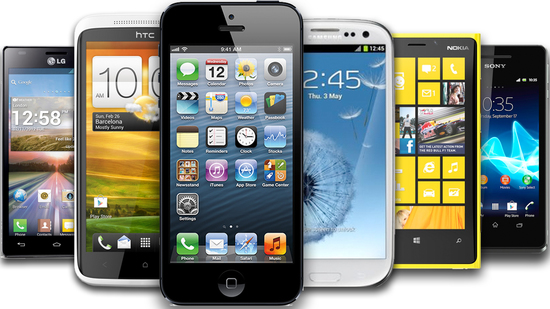 It is true that sometimes we are running on a tight budget. If we are looking to buy a mobile phone at this time, a second-hand phone is the best choice. In fact, there are a number of trusted sellers who specialize in the second-hand market and can provide good quality products. However, there are a few things a buyer should make sure of before they go on to buy a second-hand product, especially something as important as a phone.
So here are a few things you must absolutely ascertain when you are going to buy a second-hand phone.
The 5 Point Checklist
Check the exteriors: Once you get hold of a second-hand device you purchased, go through the look first. Check all the boxes – if it is similar to the reference picture you saw, the screen, camera and microphone are all in place, is there any repair or damage you need to take care of. Checking all the exteriors of a phone can make sure you are not cheated in any way, and even if there is a problem, you can hold the seller accountable. It should be part of your whole buying process.
Look through the software: Once you have checked out all the outside factors of the device, check the software and working of the phone. Try out the UI and see if all the settings are in place. Make sure the seller has not accidentally left any data from the device's previous use. Check for updates and smooth running of the system. Try the charger and see if the device's battery is in place or needs a change. Make sure that when you start using it, there is no unwanted trouble you run into.
Look for all sorts of prices: If you are going for a second-hand device, the aim is to get the best deal possible. So do not rush the purchasing process. Go through all sorts of sellers and sites and compare all the prices available to you. Look for authentic sites that show you the prices of all the different items they are offering. Try to get in touch with the sellers if you wish, bargain for a price that suits you.
Choose a trusted seller: Any kind of purchase comes with a fair amount of risk. But when it comes to electronics, you can never be too careful! Always look out for trusted resale websites and certified sellers – this is one of the best ideas to not fall into a trap. Make sure that there is a protected website initiating the transaction. Most importantly, always ask for real-time photos of the products so that there is little doubt about how the product looks. If the seller is from a trusted source, they will make sure everything is done in a hassle-free and direct manner. If there is any dodging of questions and reluctance in photos or bargaining, take that as a big red flag and choose another seller.
Rule out security issues: If you are looking for sites like https://mobilemonster.com.au/ and other sources for second-hand products, you need to consider all possible security issues that can come up. There are the authenticity and protection of the trading sites, the matter of a safe transaction process, and so on. However, when you have finalized a product, make sure the device itself is safe. Try to find out if there are any theft charges against the phone you bought or whether there is some kind of illegal transaction going on behind the curtain. Considering all of these factors before using the device can save you a lot of confusion and trouble. These especially become a problem when it is a second-hand device.
Make a Wise Choice
Going for a second-hand phone can be the best idea in case of an emergency. Go through all the required details and proper system checks before you finalize buying the device. The best idea would be to meet the seller in person, so there is a very transparent buy-sell process in place. Be assured that you can get the best deals when you are just a little careful.