A leak of Samsung's next portable SSD suggests that it may support Thunderbolt 4.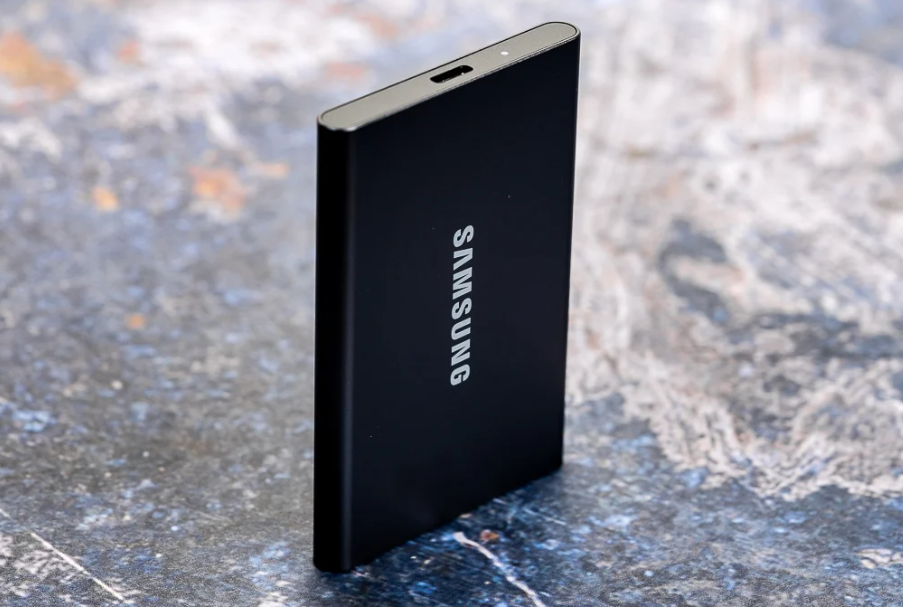 Users are very enthusiastic about Samsung's Portable SSD T7 because of the brand's reputation for exceptional dependability and lightning-fast read/write times. Now, the South Korean company is poised to offer the successor to that SSD, which will be known as the Portable SSD T9 when it is released. The forthcoming portable solid-state drive (SSD) from the corporation has now been exposed, along with details regarding its design and functions. Samsung may release its next-generation portable solid-state drive, the Portable SSD T9, before the end of this year. WinFuture has made its photos and part of the specifications available to the public.
There will be three different storage capacity options available for purchase with the Portable SSD T9, including 1 terabyte (TB), 2 terabytes (TB), and 4 terabytes (TB). For European consumers, the 1TB Portable SSD T9 may be purchased for a starting price of €199.99. Most importantly, the transfer speed of the Portable SSD T9 will be significantly increased when it is released. The fact that it supports data transfer speeds of up to 2,000 MB per second, as stated on the packaging, suggests that it either has a Thunderbolt 4 interface or a USB 4 port. This port also makes perfect sense and contains a USB Type-C connector.
Given that the Portable SSD T7 Shield has an IP56 rating, we may anticipate that the future solid-state drive will be available in a variety of colors and will have some level of protection against dust and water. Compared to the previously available Portable SSD T7 SSD (USB 3.2 Gen 2), the data transfer performance of the Portable SSD T9 is two times faster. On the other hand, it does not appear to be as quick as some of the other portable SSDs that are connected via Thunderbolt are available on the market. Therefore, to acquire further information, we are going to have to wait for the official announcement. It would complement the Galaxy Book 3 series, which already comes equipped with Thunderbolt 4 connectors.