AMD Confirms the Zen 5 CPU and Navi 3.5 Graphics in Ryzen 8000 AM5 Processors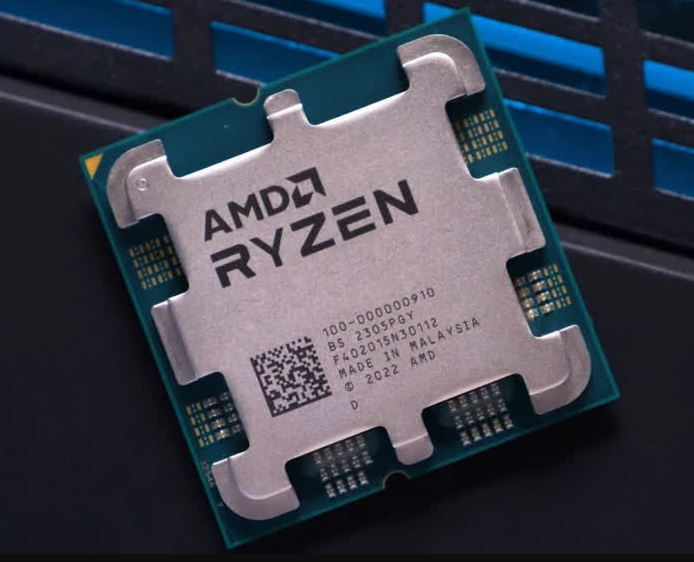 AMD has confirmed some crucial aspects of the design of its Ryzen 8000 series processors for desktops, specifically workstations and value servers, during a Meet the Experts webcast with retail channel vendors. In a nutshell, these AM5 socketed chips will combine the Zen 5 CPU architecture of the next generation with an incremental upgrade to the Navi 3.5 graphics architecture. During the webcast, a guide for AM5 crossing from 2022 was shared (PDF connect). It depicts the AM4 platform's final stages, with Ryzen 5000 series graphics combining Zen 3 and Vega. It was sensible to put the current Ryzen 7000 desktop processor series, which combines Zen 4 CPU cores with Navi 3.0 graphics, under the 2023 label.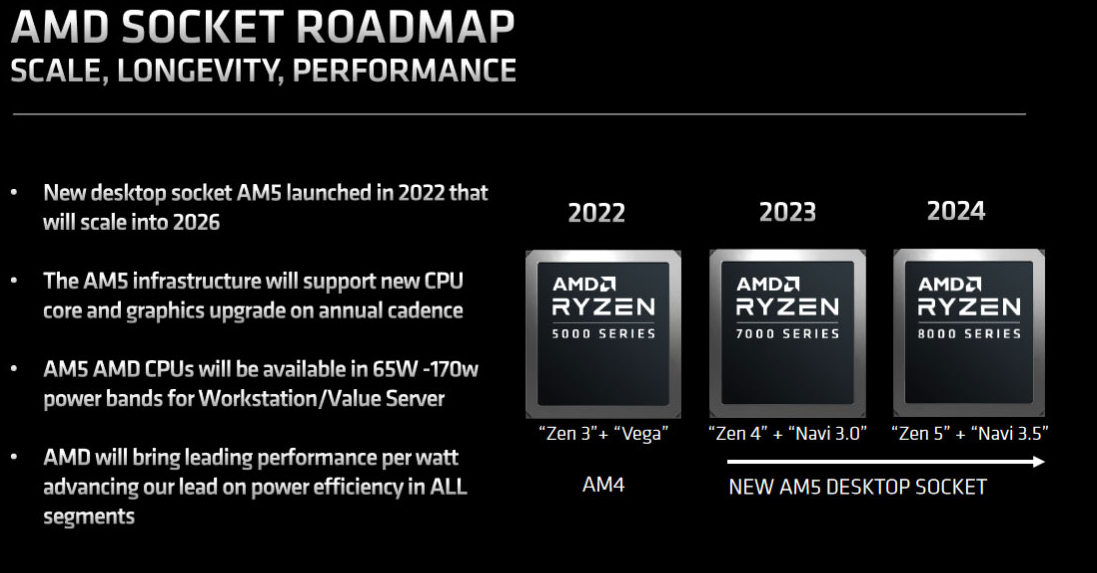 In the meantime, AMD has confirmed the following for the first time: In 2024, AMD Ryzen 8000 series AM5 processors with Zen 5 CPU cores and Navi 3.5 graphics will be available. Those who are patient enough to wait another generation for upgrades or new PC builds now have something definitive to wait for with the Ryzen 8000 series of chips. Importantly, the slide also confirms that AM5 will continue to exist until 2026. At this rate, we may see two more Ryzen desktop generations before the socket is replaced by a shiny new socket that may or may not be called AM6. The Ryzen 8000 series, which we now know as the Ryzen 8000 series, has been codenamed "Granite Ridge" (or "Strix Point" for laptops) in previous AMD Ryzen desktop roadmaps.
In addition, these chips will have two CCDs and up to 16 Zen 5 CPU cores. The Navi 3.5 GPU, which we speculate will be a die shrink of the Navi 3 for improved clocks and efficiency but largely retain the same features, will also be housed on the SoC. A fascinating compatible part of the recently shared slide is that it asserts the ongoing gen Ryzen 7000 series of processors for AM5 use 'Navi 3.0' illustrations, yet as a matter of fact those chips seen such a long ways in 2023 use RNDA 2 (Navi 2.x) coordinated GPUs.