AMD FSR 2.0 'next-level temporal upscaling' officially launches Q2 2022, RSR launches March 17th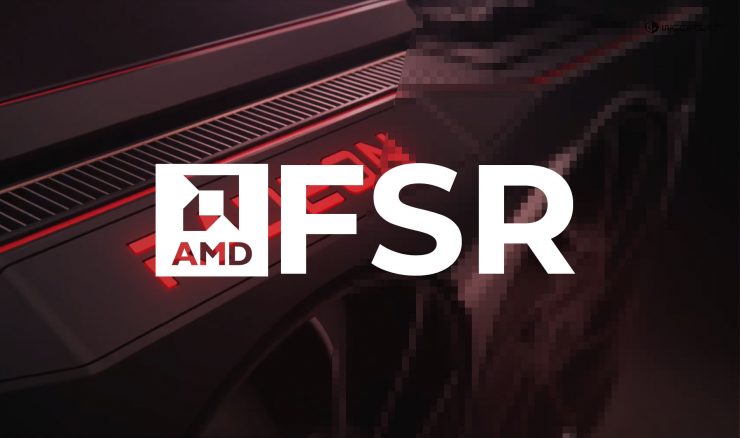 We will only report on what has been confirmed thus far based on the material in this post, which is based on official PowerPoint presentations. On March 17th, AMD will make a formal announcement about their FSR 2.0 technology. This news comes only six days before the formal GDC 2022 demonstration, where next-generation upscaling technologies will be presented in greater depth.
As it turns out, the report we received a few days ago concerning new upscaling technology in Deathloop is really FSR 2.0, not the previous version. This title is clearly noted in the official presentations, which also include a few side-by-side comparisons that we are not permitted to release at this time.
Temporal data and anti-aliasing
The FSR 2.0 will offer better image quality in all presents and resolutions, but AMD does not confirm anything about performance benefits. This technology will be based on temporal data, and it will feature optimized anti-aliasing. In this regard, it will be a proper competitor for NVIDIA DLSS 2.0.
No ML cores required but no confirmation on supported GPUs
AMD confirms FSR 2.0 will not require dedicated Machine Learning hardware. However, AMD does not mention which GPUs will be supported. Instead, they confirm it will boost frame rate in supported games across 'a wide range of products and platforms, both AMD and competitors'. The footnotes attached to this sentence do not confirm support for non-AMD hardware.
So what is confirmed: FSR 2.0 is using temporal data, has built-in antialiasing, and it will offer higher image quality than FSR.
What we can't confirm yet: open-source code and support for non-AMD hardware. The slides are only a teaser of the GDC 2022 session, so the vast majority of news will be presented on March 23rd, it seems. With Intel XeSS going open-source, one could not imagine locking FSR 2.0 code though.
AMD Radeon Super Resolution on March 17th
Furthermore, AMD has confirmed that the RSR driver will be released on March 17th, which is the official launch date for the new driver release. The RSR is essentially the same as the FSR, except it operates on a driver-level for all games. It is important to note that it is only compatible with Radeon RX 5000+ GPUs and that the quality will be worse than FSR since the algorithm up scales the entire frame rather than just the highlights (including user interface and menus).