Atlas Guide – How To Fish And Unlock The Fishing Rod
In the open sea world game Atlas, fish are in the list of many food sources which you need to find. Not only that they are a great source of restoration for your Hunger status, but you will also need to eat fish in order to restore their Vitamin D, which is essential if you want to survive long-term in Atlas.
Now I will guide you on how to fish and unlock the fishing rod in the game. Read carefully to make you easier to get the fish you need to survive in Atlas.
How to Fish in Atlas?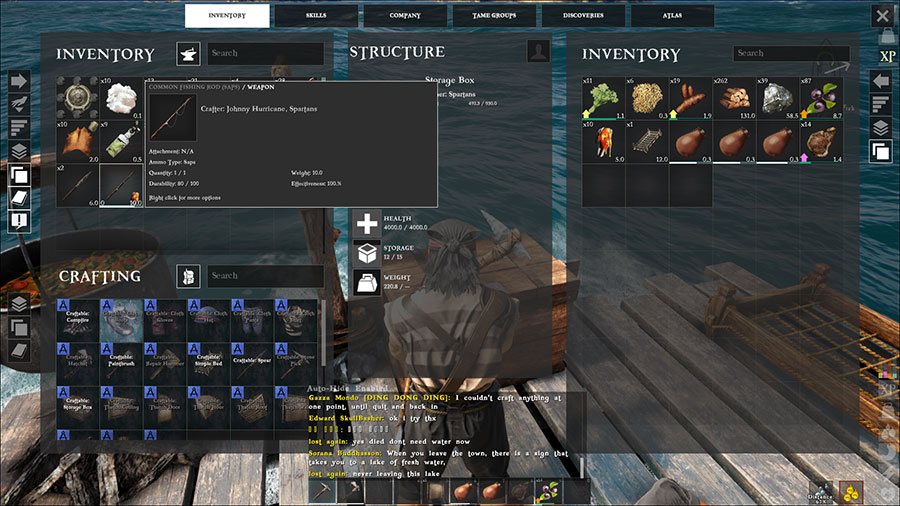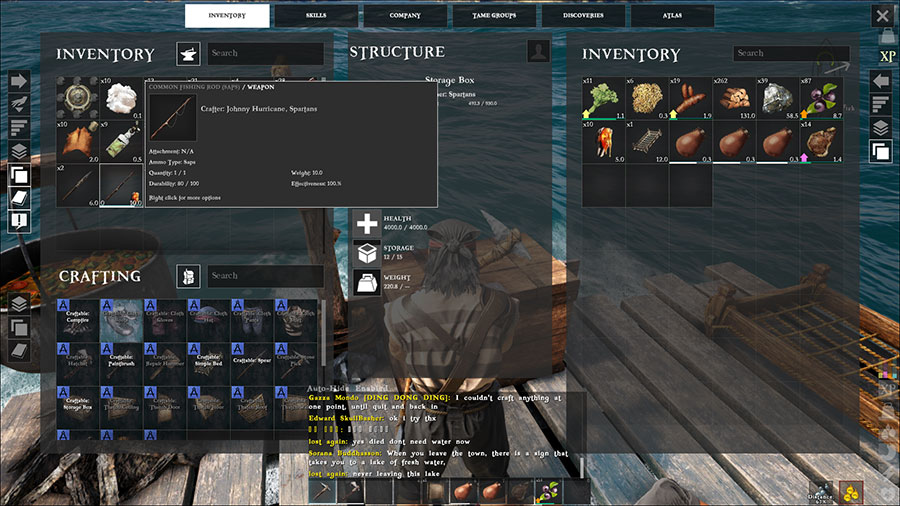 There are two initial methods to fish in Atlas, and they are:
The easiest and simplest method is with craft a spear and then simply jump into the water and start hunting for the fish. You can get Lower level fish easily with just one or two hits needed to kill them. Then grab the fish's body by pressing E, and carry it to shore, here you can use your Pickaxe or Axe (depending on which resources you need more of) to harvest it.
Use the Fishing Rod, for this, you will have to unlock it first
How to Unlock The Fishing Rod?
You can unlock the Fishing Rod by unlocking the Advanced Tools skill. You'll also need this skill if you're looking to build your first ship, as it unlocks your ability to build the Smithy.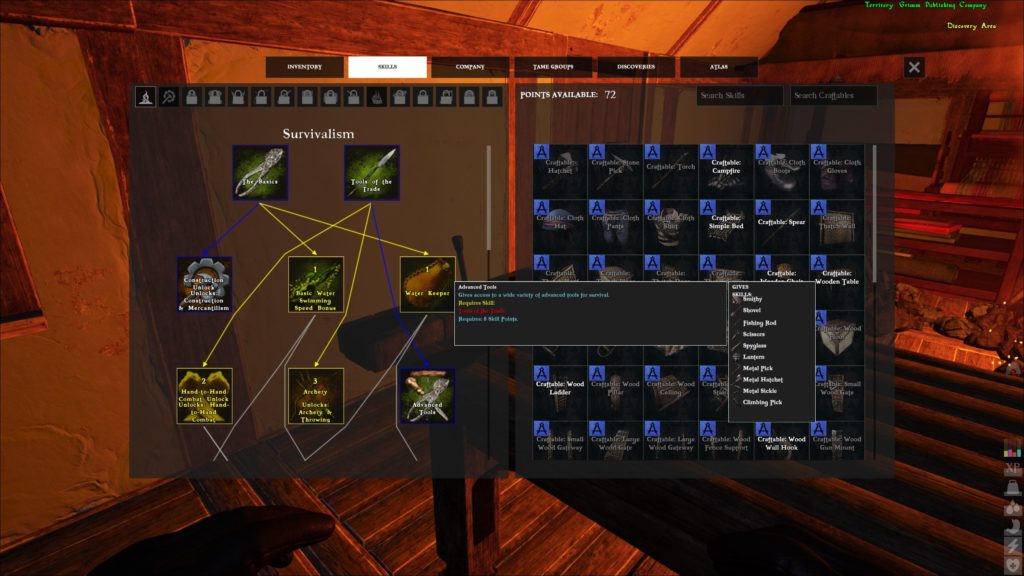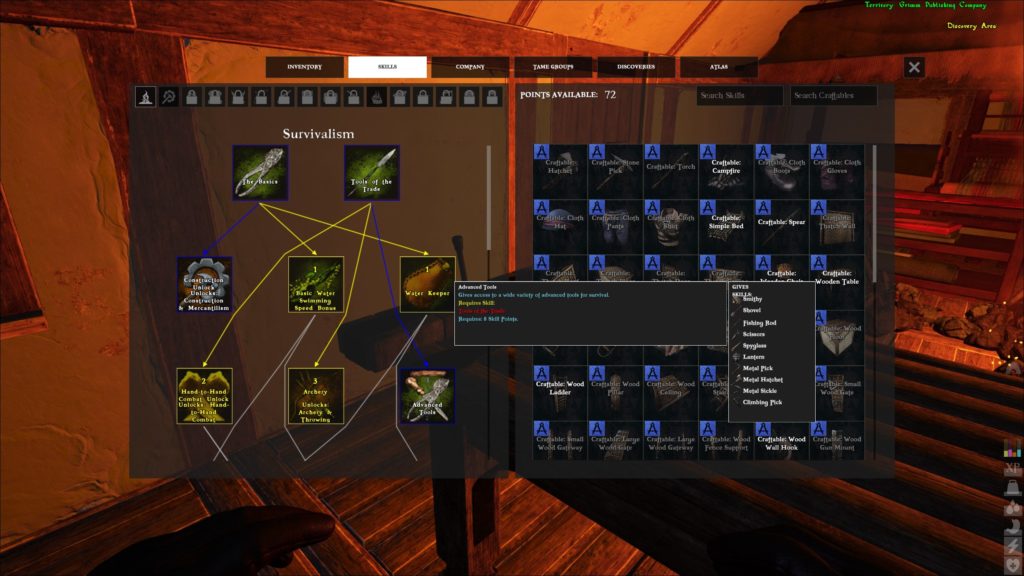 Then you will allow you to craft the fishing rod, for that, you need to gather the following items:
50 x Fibers
24 x Thatch
16 x Wood
Once you have collected all the items, then you can craft the fishing rod, but you won't be able to use it at this time. You will need to craft some bait, which can be done by using Sap or Sugar, it will be pretty easy to find on most starter islands in the game.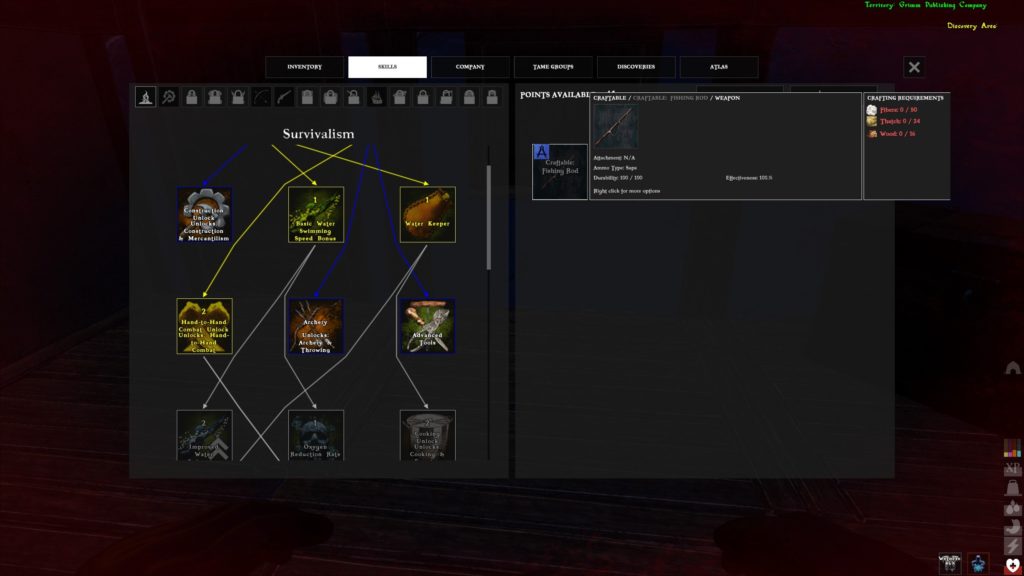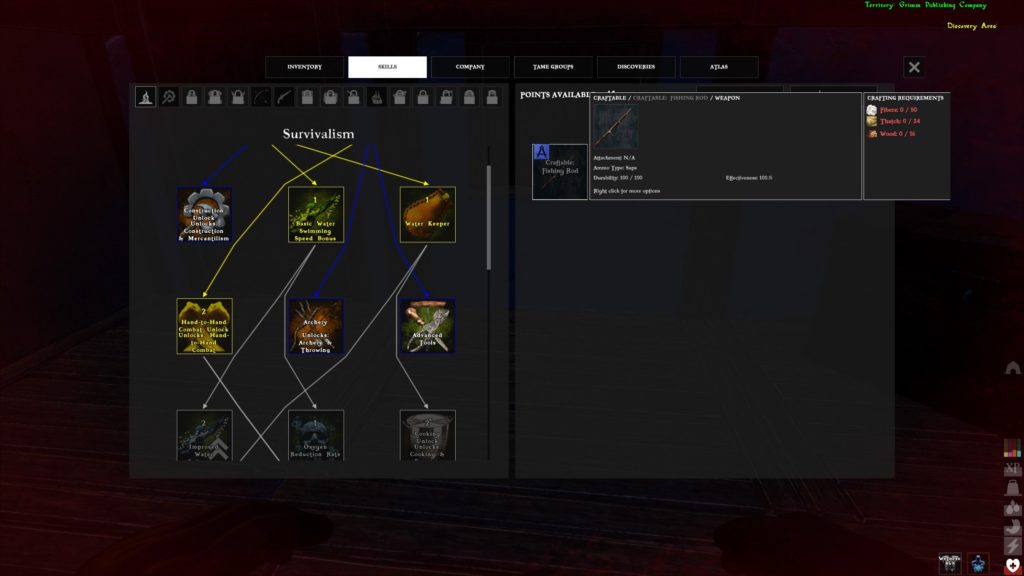 Finally, you will need to craft a Wooden Chair, as you can't just fish from anywhere, instead, you're going to need to place down a Wooden Chair and sit on it. Now you can use your fishing rod to get some fish.
Well, those are guides for fish and unlock the fishing rod in Atlas. Hopefully will help you to get fish which you need to survive for your journey in the game. If you found some difficulties for leveling up in the game, you can check out our guide to increase max level in Atlas.
Atlas is currently available exclusively on PC.
Atlas Fishing
For apprentices, a basic lance should do the trick; essentially jump into the center of the sea and begin chasing some fishing, prior to hauling their carcasses back on shore and reaping meat from them.
Notwithstanding, a better technique is than do it the customary way. For this, you will require a pontoon with a seat on it and obviously a fishing rod. Prior to beginning your chase, ensure you have enough trap with you.
There are a lot of sugar sticks and saps on the island to use as trap, so make a point to pile up on them.
Take the pontoon some place in the sea, sit in the seat, append lure to the fishing rod. This should be possible by setting the snare in the 3 spaces accessible on the fishing rod. At that point you can left snap and toss out the snare and hang tight for your catch.
More About Atlas Fishing 
There are two essential ways that players can fish while playing Atlas. To begin with, the most straightforward technique, will expect you to create a lance and afterward essentially hop into the water and begin chasing for fish. Lower level fish shouldn't be quite a bit of an issue, as a couple of hits of the lance should slaughter them. At that point you can get the fish's body by squeezing E, and convey it to shore, where you can utilize your Pickaxe or Ax (contingent upon which assets you need a greater amount of) to collect it.
On the off chance that you need to fish utilizing the fishing rod, however, you will need to open it first. You can do this by opening the Advanced Tools aptitude. You'll likewise require this expertise in case you're hoping to construct your first boat, as it opens your capacity to fabricate the Smithy. This will permit you to make the fishing rod, which can be made from your stock insofar as you have the entirety of the necessary materials. To create the fishing rod you will need to assemble the accompanying things: