NBA Live Mobile: Best Tricks & Tips to Earn Extra Cash and Coins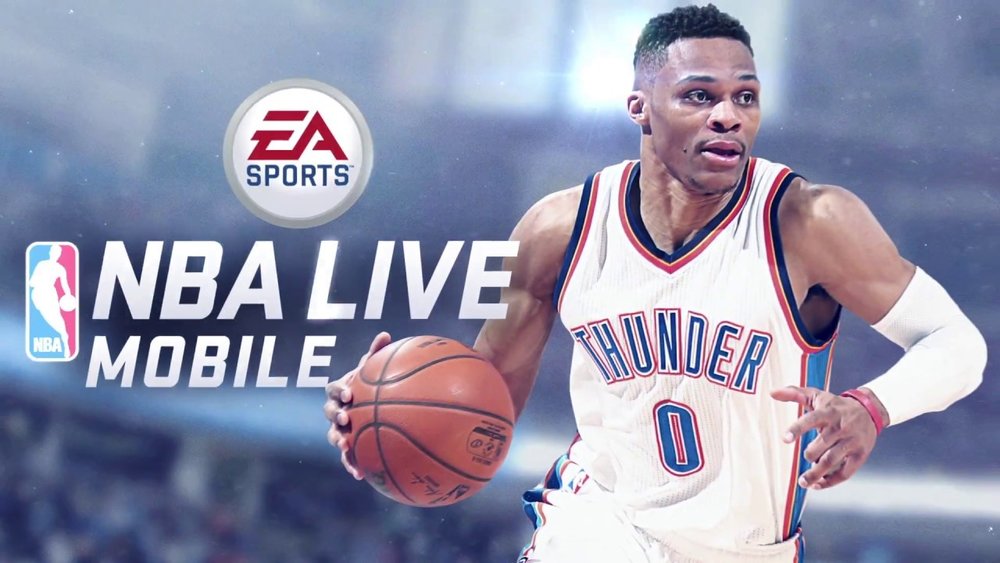 NBA live is not that different from another mobile game "Madden NFL" when it comes to gameplay. The game provides you four modes to play including season matches, leagues, live-events and head to head matches. Each player is given a star pack at the beginning. As you progress through the game, new players are unlocked with unique skills and special abilities.
Many gamers search for NBA Live hacks on the internet. There are like hundreds of websites that claim to provide game hacks through "Hack Generator" but not a lot of them are true to their words. These websites simply require you to insert an email ID (register) and press the generate button to transfer requested resources. This sounds quite simple right? Well it is not that easy. As told above, most of these websites are spreading spam software just to increase their clicks. Gamers have to be cautious while downloading some kind of hacking application for the game. We will tell you about some methods through which you can earn fast cash and coins without risking your NBA Live account or spending money on the game.
Season Grinding: Season grinding is one of the most reliable method to collect in-game coins. Players are given appx. 1200 coins for every season game. Extra coins can be earned by completing achievements like performing the required number of 3 pointers in the game or stealing the ball from your opponent "x" number of times. Achievements get reset at the beginning of every season. It is better to accomplish them in time.
Live Event Grinding: There is a new live event every week in the game. If you are done with the season's achievement try completing the weekly event challenges. Daily grind challenge will grant you players pack which can be worth up to 15k. By doing live event grinding, you can rapidly increase growth of in-game currency.
Playing the seasons: Season games are a good way to earn fast cash in the game. Players make money for every game they play. Special bonuses are also awarded at the end of each game for your performances. There is another way to boost your after-game reward. Try to play with the given lineup. The match will be difficult for you of course, but it will also hold a bigger reward at the end.
Players Market: Always keep an eye on players market i.e. to scout which player will be sold for higher amount of money. Silver player and Gold players can be bought on cheap price with lower skills level. You can grow their skill tree and sell them for higher price. With this simple method, a good profit can be earned.
For players who wish to become a top player in this fantastic basketball game, these tips will surely help you in achieving your goal. Those who have not played this game yet, go now on your app store and download it because basketball season is right around the corner. Don't miss your chance.
1. The Essence Of NBA Live Mobile — What Are The Basics?
Much like EA Sports' other big-time discharge for mobile, Madden NFL Overdrive, NBA Live Mobile Basketball is a form of the reassure game that is explicitly refined for the mobile gaming experience. You'll actually be getting to encounter real computer game b-ball activity, however with more limited quarters, and in a progression of minigames, or Campaigns as they're brought in here, where you'll need to finish certain errands to win new card packs, cash, and other prizes. It's fundamentally unique in relation to the run of the mill NBA Live insight on comfort, yet then once more, there are likewise in excess of a couple of likenesses to talk about.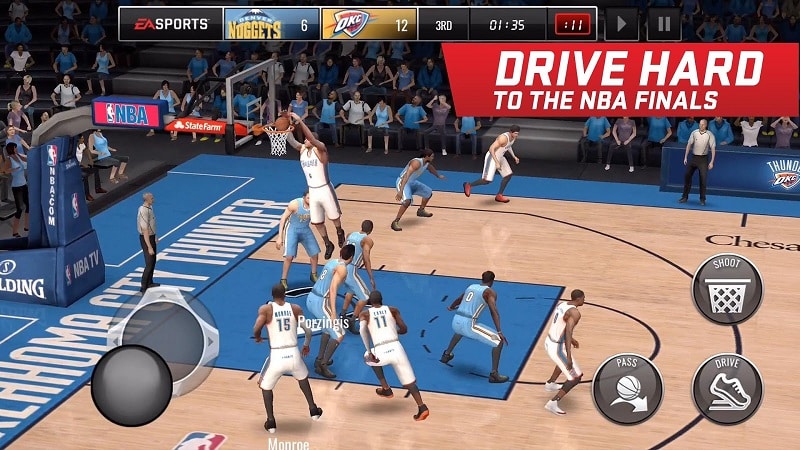 While you can pick any of the NBA's 30 groups in this game, remember that you won't have the option to control the real arrangements. So on the off chance that you pick the Los Angeles Lakers, for example, you won't get LeBron James, Lonzo Ball, and the remainder of the 2018-19 Lakers setup first thing. All things considered, you'll open a couple low-evaluated players through the tutorial difficulties (counting Sixers gatekeeper Markelle Fultz, in any event in the tutorial we finished), then open a player pack that generally accompanies low-appraised players who rode the seat in the genuine NBA. You'll additionally open your first mentor, and he'll likewise have an also low appraising. It's practically like how it functions in Madden NFL Overdrive — your decision of group is mostly influenced by close to home inclination, so in the event that you pick the Golden State Warriors, you won't get a group with five All-Star starters, and in the event that you pick the Atlanta Hawks, you won't get the five adolescents or potentially understudies expected to begin in the coming season.
There are a few game modes to browse, beside the previously mentioned Campaigns. Showdown mode permits you to play against human adversaries thusly based activity — every one of you will play exchanging quarters against an AI protection, with your last scores accumulated toward the finish of the game. Wins will acquire you Fans and misfortunes will cost you some of them, and as you procure more Fans, you'll get to progress from your present alliance to a higher one. You can likewise play in Season mode once you arrive at level 4 — this is a PvE mode where you get to go up against AI rivals of dynamically expanding quality, winning more player packs as you oblige, the players discovered inside the last packs in this mode including some uncommon, and capable players. Once more, there are a great deal of similitudes between Madden NFL Overdrive and NBA Live Mobile Basketball as far as mechanics, so in the event that you've played the previous, you'll probably have a smart thought of what's in store in the last mentioned.
2. Continue Completing Those Campaigns
The speediest method to reinforce your arrangement and add better players to your group is to go to the Campaigns menu and complete the same number of difficulties as you could. A portion of the difficulties can be very simple, and basically include scoring a bushel or making a help with a specific player, for example. Others, however, might be trickier, and expect you to score with a specific goal in mind and at specific zones on the court, and evade the hotspots that move over the screen. This is another closeness to Madden NFL Overdrive significant, as NBA Live Mobile attempts to challenge gamers likewise as mentors do likewise to their major parts in instructional course.
Despite what is requested from you, Campaigns will remunerate you with new players, with the nature of players improving as you push ahead and the difficulties get more diligently. Try not to underestimate this piece of the game for without a doubt, or probably you will, almost certainly, battle while contending in Showdown mode! This is additionally a decent path for you to encounter utilizing higher-appraised players, as they will be credited to you during the Campaign, however just for a specific test specifically.
3. Watch Videos And Level Up For Additional Stamina
Endurance is the asset you use to play Season and Showdown games, just as the different Campaigns. Whether you win or lose a game or are effective or ineffective in a mission, the energy will be spent a short time later, and as you may have derived now, you might be given such a great amount of Stamina to utilize. The measure of greatest Stamina increments with each level-up, yet there are times when you could have more than the most extreme cutoff — as a rule, this happens when you get it as a prize, yet in the event that you go to the home menu, you will regularly observe a choice on the left side inquiring as to whether you need to watch a video to procure free Stamina.
We suggest that you pick this choice as regularly as the game permits you too, on the grounds that a portion of the Campaigns can be very troublesome and may require rehashed plays before you can get everything right!
As a little something extra tip, Stamina recovers automatically in NBA Live Mobile, at the pace of one unit for each moment. That implies a stand by of two hours in the event that you have 120 most extreme units of Stamina, however we suggest being understanding and staying away from the impulse to go through your well deserved NBA Cash for an automatic top off — that is 199 NBA Cash, and we should caution you that that doesn't come simple!
4. Shooting — Know When To Fire Away, And Get That Timing Right
One of the most major part of NBA Live Mobile, similarly for what it's worth, in actuality, b-ball, is shooting. As most b-ball fans know, you have 24 seconds to get a shot off before the shot clock terminates (more on the shot clock later), and that is typically a very sizable amount of time to locate the correct man to pass the ball to and to set up a decent play. In any case, notwithstanding when you choose to make the effort (as long as the shot clock doesn't lapse), there are a couple of things to remember.
The main thing to remember is to shoot at whatever point you're open or have a decent glance at the bin. Try not to make the urgency effort against at least two protectors, since that will diminish your odds of making a fruitful shot, as demonstrated by how much blue is topped off in the hover underneath the player with the ball. Talking about things like that, it's valuable to have some information on which players can shoot three-pointers and which ones can't — whether it's one of the alliance's ideal (for example Stephen Curry) or a periphery ability (for example Ryan Anderson of the Suns, previously with the Rockets), there are players whom you can depend on with those long-rangeshots. Then again, folks like Dwight Howard and Clint Capela are viable in the paint, however totally futile when shooting three-pointers. An outing to Basketball-Reference.com , ESPN, or other comparable locales could be truly useful, thus can tapping on My Team and survey your players' credits.
Next thing to recall with regards to shooting is timing. You have to ensure that the white hover coordinates consummately with the bigger one preceding delivering the Shoot button — this will offer your chance the greatest lift as far as rate (20% or more), and subsequently give it the most obvious opportunity with regards to going in.
5. Stay away from Useless Gambling On The Defensive End
Not every person who midpoints a ton of takes for each game is considered a decent protector. Truth be told, there have been a couple, all things considered, NBA history who were in reality terrible safeguards in light of how they'd regularly take the ball, yet similarly as frequently let their man drive past them or shoot an all the way open shot on them since they bet too a lot. That additionally applies in NBA Live Mobile, as it's regularly best on the off chance that you hang on the Guard button on protection, rather than tapping it wildly to endeavor a take. In the event that the symbol over your safeguarding player's head turns green, that implies he's working superbly closing the other person down. The equivalent applies with regards to endeavoring obstructed shots — time your square endeavor wrong and you'll be letting your rival get away with a simple two (or three) focuses.
6. Play A Running Game In Showdown, And Score As Quickly As You Could
In reality, playing a moderate, intentional game and controlling the beat is a decent method to restrict your adversary's scoring, and a shockingly better approach to keep your lead. That doesn't make a difference in Showdown, where you get to play one quarter and your rival another, attempting to score however many focuses as would be prudent as you could against them while they're constrained by AI. Since the player who has more focuses toward the finish of those two turns dominates the Showdown game, that implies you should turn up the rhythm when playing these PvP games and attempt to score like there's no tomorrow! Playing a stoppage game is fine and dandy in Season mode, where the stakes aren't as high, however that is basically equivalent to avoiding any and all risks when discussing Showdown mode.