Best Free Word Games for Mac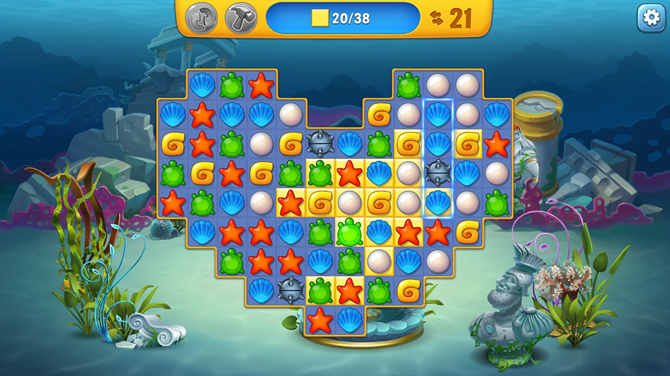 Those who enjoy word games should count themselves lucky. As Mac offer variety of games on this genre. There is a wide selection of word games to be played at different kinds of parties etc. Mac app store is the simplest yet the most convenient way to find and download apps of word games for your Mac.
Thus, you can download these games so that you can also play some of them offline. The application of these games is in better version then in a web browser. Below is the list of free word games for Mac for all our word nerds and they will love it:
Letter press word game
It is originated from USA by team at Sol ebon LLC. Play casually with passion among your friends. It can be your friends at a slumber party or make new friends as you play! It includes large word list that creates very much diversity for free unlimited playtime.
In this game two players at minimum take turns to spell words inorder to capture the board. Hence, player with most words to spell correctly will have most points. Letter press records your points in form of statistical representation or on leader boards.
It also includes dictionaries to help you find the meanings of the words so that it's not only fun time but also some learning aspect too.
Crypto Quote 2.1
For our entire Mac user this word game requires Mac OS x 10.6 or higher 64 bit. It is a very interesting word puzzle game and a very engaging game that requires puzzle solving skills as well as strong word gaming power. Mac makes this game easier to access as it facilitates with features that makes it more convenient than playing on a paper.
It is based upon hundreds of carefully selected quotes with simple clean interface. This game has a helping tool to get a hint too. If liked any of the puzzle you played so you can even print it to have it with you. English teachers can use this printing feature to bring puzzles in their classrooms.
Hangman Pro 4.0.2
To play this word guessing game you need to have Mac OS x 10.7 and higher – 64 bit. It is an as similar as classic hangman games you played in your childhood. You can choose letter using keys on keyboard and drag and drop through mouse.
You can play according to your favorite category for example Shakespeare phrases, best actors, clothing etc. It has not only emphasized on word guessing system but it also has some interesting sound effects, graphic, cultural literacy and much more.
Anagrams 1.2
Anagrams is one of the most popular online word games. Mac has also introduced this game that actually helps in finding interesting anagrams of a give text. It is available in Mac Osx 10.10 higher – 64 bit.
This Anagram generator is user friendly, free, open source for various anagramming platforms. It also supports non-English languages for example German, French etc. Thus, increases diverse range of demography of users.
Daily Jumble
A most loved game not only in USA but all over the world. This game help you to overcome you vocabulary problems too. The reason that why it is most loved word game is because it comes with four new word puzzles daily following a difficult cartoon puzzle. People love to solve and learn new words from this game.
Moreover, when people have some difficulty in solving jumble word puzzles they lookout for jumble answers to win good points in quick time. This helps them to gain not only points but a healthy victory over their friends.
Word wow big city
Word wow big city for Mac is one of the most liked word game as the evidence say that it has been downloaded over 5 million times. The game is all about one hungry worm that up for word adventure journey.
You have to feed him with letters that makes a word in its way down. You have to make sure to travel the worn down and around the obstacles while collecting special boasters. It comes with 750 levels!
Word Connect Fun
This game is all about connecting letters provided by placing them in a circle pattern. All you have to do is to create words of different lengths from the letters given. Swipe these letters around to experience will making words.
This is a very simple game yet a very productive one. You are sitting all lazy in acouch but if playing this game on your MacBook it is doing wonders. It improves vocabulary, concentration level and memory, spelling skills in words.
Conclusion
So what are you waiting for, the most awaited list in front of you. Grab your MacBook head over to Mac app store and download your favorite word game from the list above and Enjoy! We really hope that the list will make the most out of your word gamming routine. Happy gamming words nerd!