What are the best places to see in Cyprus?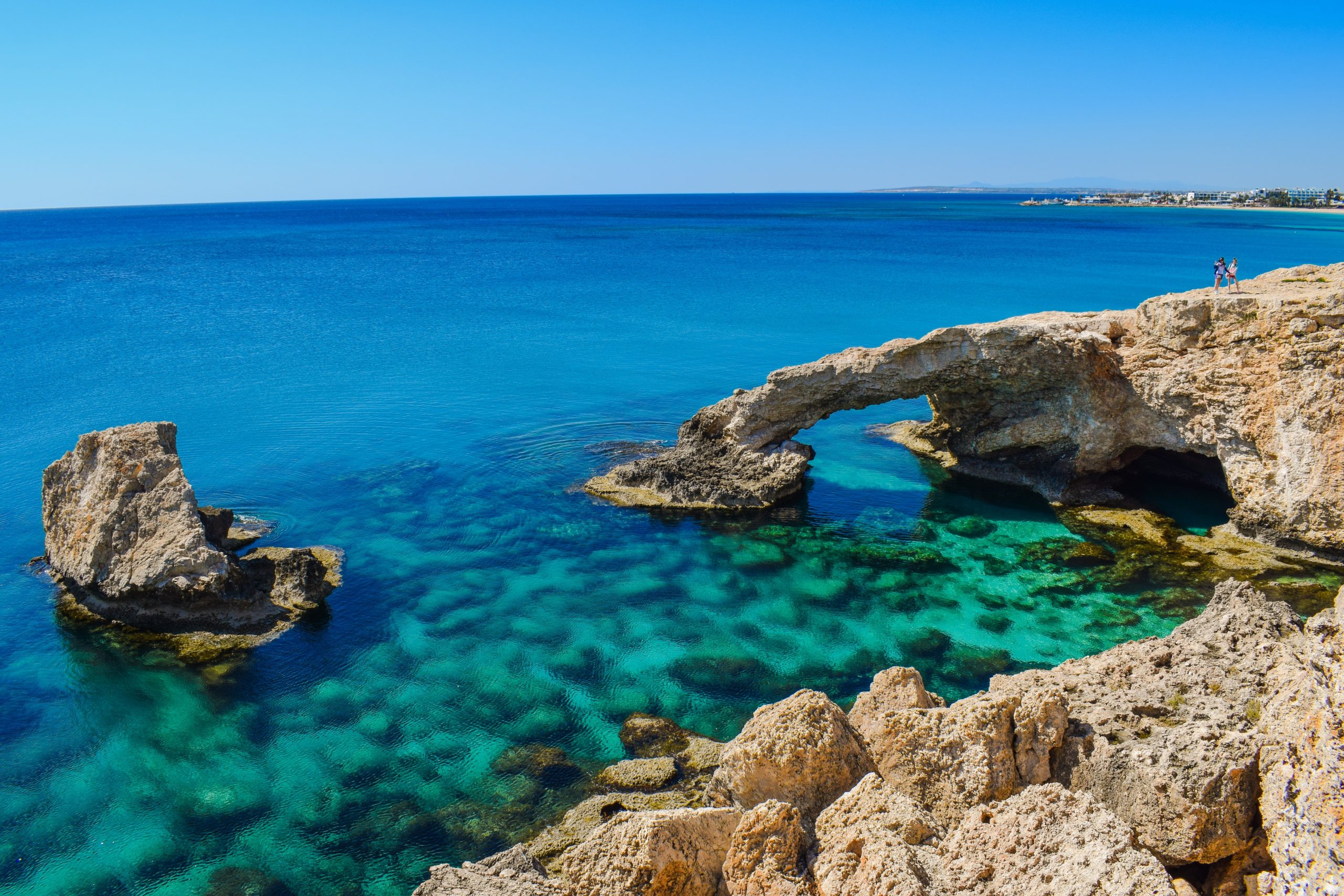 Want to make a list of the best places to see in Cyprus. Hectic routine, busy Schedule makes your life robotic. Sometimes it is important to take a break from your day-to-day life. If the weekend is around the corner and you want to cherish your soul with the soothing effect of nature. Then ready your passport and ticket and get ready to take a trip to Cyprus. Allow us to be your guide for your trip to Cyprus. Before moving on the journey let us check the location of Cyprus.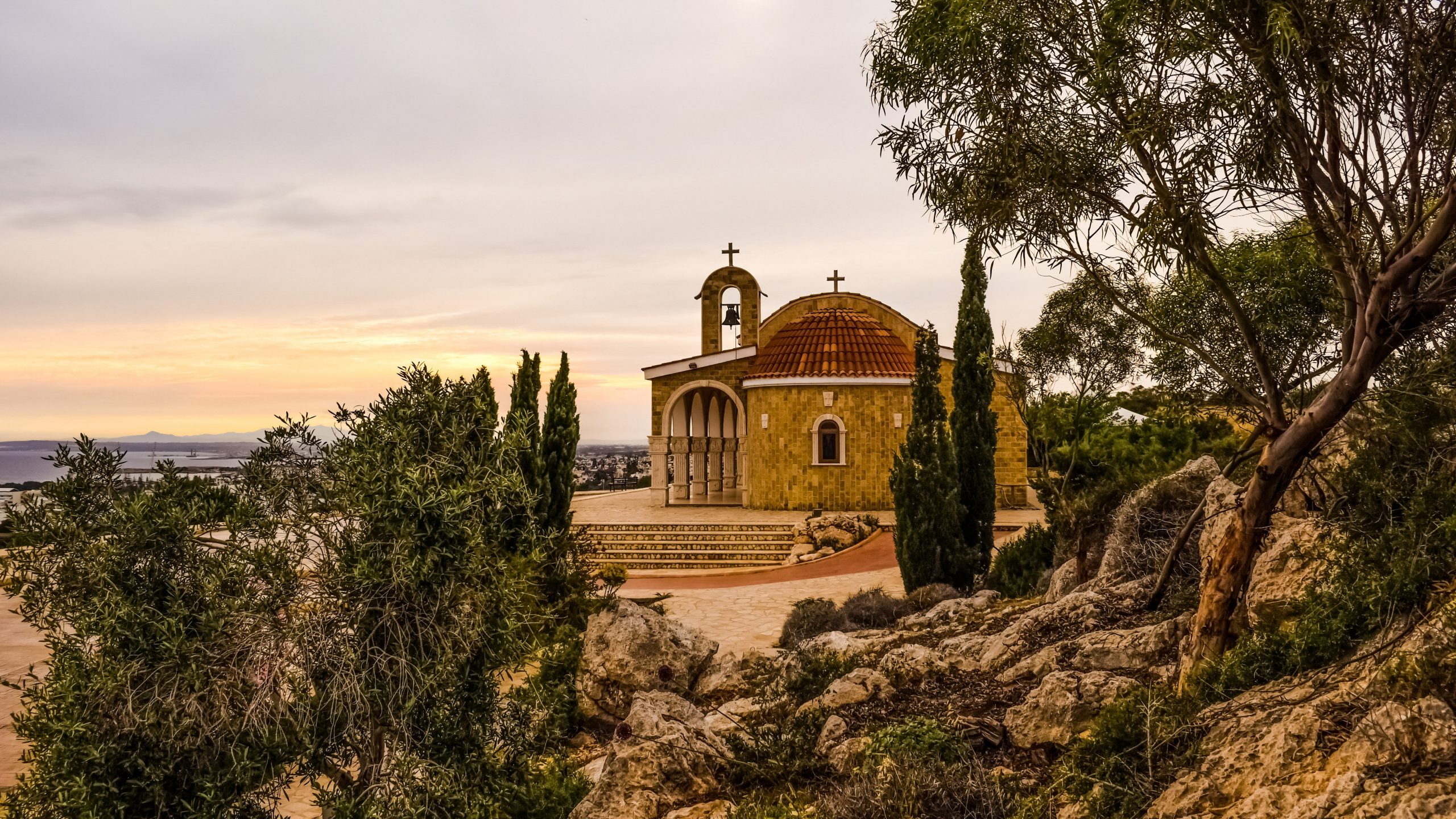 It's in the south of turkey. It is officially famous as the Republic of Cyprus. If you like beeches then Cyprus is so your place. As it is called an Island country. It is in the eastern Mediterranean and the third most famous Island of the Mediterranean Sea. Cyprus is historical and it quite reminds you of Croatia. Before moving please convert, your local currency to Euro as it is the official currency of Cyprus. Also, Learn the Basic languages of Greek and Turkish as these are the official language and will help you to communicate with the locals. Now let us make a list to visit the best places to see in Cyprus. 
List of the best places to see in Cyprus: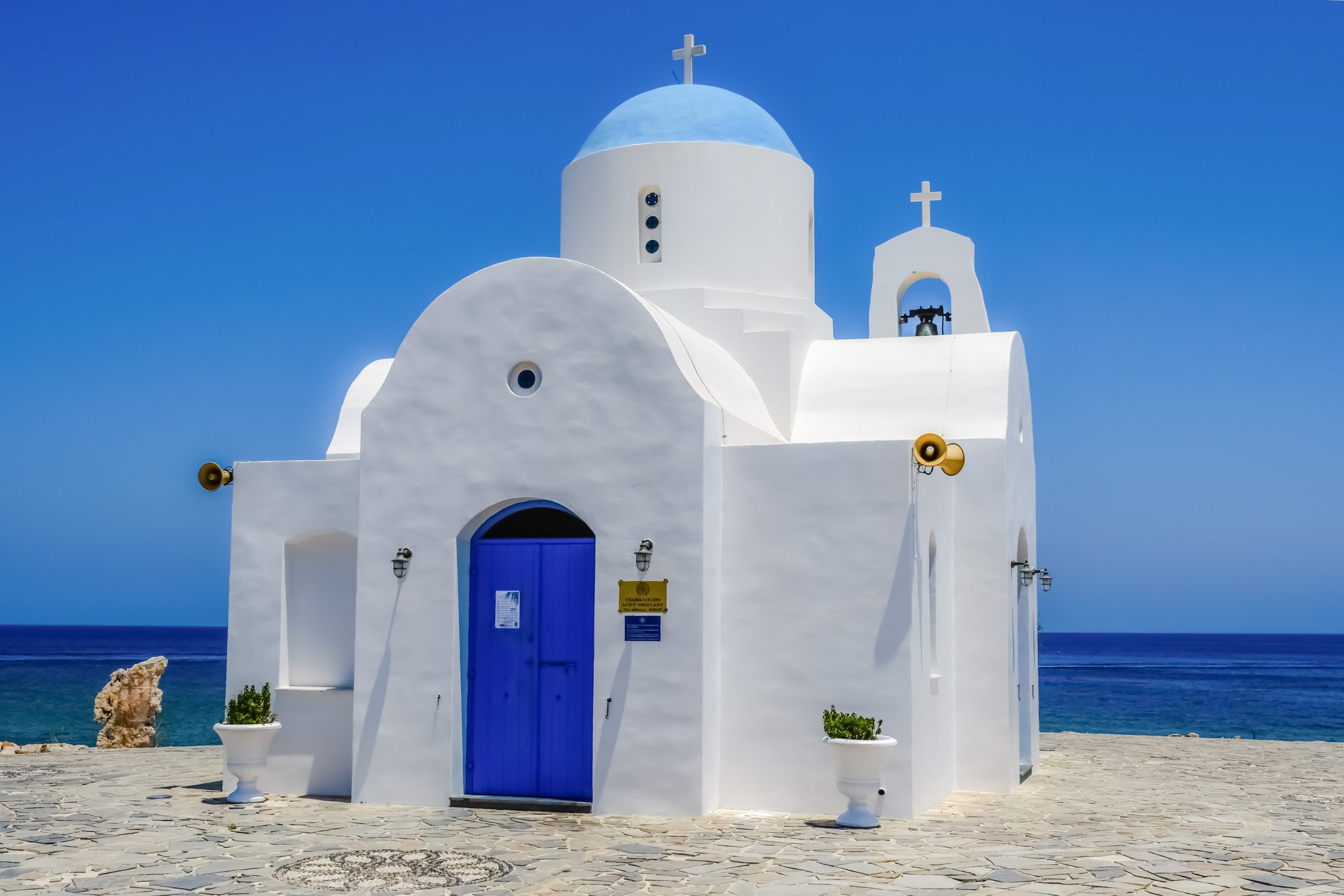 If you are imagining that, you are going to visit an Island and it is all about coconut Trees, sand beaches and sunshine. Then, probably change your mind it is going to be a very exciting journey as you are going to see how life exists on Island. Therefore, the best places to see in Cyprus are here as under:
This small village is located within "Troodos" Mountain and the tallest mountain tip is famous in the name of Afames (1153 m). It is being located near the west bank of Cha-Potami. So this place has beautiful scenery with mountains and River. This place is famous for its rainfall and Wine. Every year, approximately an average of 760 milliliters' of rainfall is received in this village by nature. 
This village is full of greenery. Vines and fruit trees like apricot, pear, peach, plum, and apple make this village more attractive and delish.so if you like to cherish fresh fruit, fresh air, river noise, and peaceful nature then this place deserves your attention. Vines remain loaded with tasty Grapes. This village is also famous for its wine made of fresh Grapes. 
Street and houses made of stones create a beautiful impact of simplicity and beauty. as this village is well known for its wine and Grapes so the Centre of attraction is old Mediaeval Winepress, which is 500 years old. Moreover, every year in august a wine festival is being celebrated. Now it is time to leave Omodos and move towards our next destination from our selected list of the best places to see in Cyprus.
Troodos Mountains surround this village. It is a combination of history and modern life. Having a beautiful landscape and natural scenery makes it more charming and delightful for sight. This village owns many bars and hotels. The reason is that Platres's temperature in summer is cooler than other areas in Cyprus. If you take interest in sports. Then you may have a chance to play. 
As this village has a sports Centre located at an altitude of 1050m in Troodos Mountains. In this Centre, players can play volleyball; foot Ball, basketball, Tennis. In addition, a bicycle Centre, Fitness Centre, and Spa are available. Another interesting fact about this village is that it is called "The village of king and Poets". Because it has a history. Platers become the destination of Egypt king Farouk. 
Platers introduce a traditional drink in honor of the king's name as The Brandy sour cocktail. This is a traditional Cypriot drink. The author of Rebecca's novel Mr. Daphne Du Maurier writes a major part in the famous Forest Park hotel in Plater. So due to these famous references, it is famous as" The Village of King and poets". After so much peace silence and simplicity. It is time to do for Party and for that let us go to visit the next place from our list of the best place to see in Cyprus.
It is a small town located In Famagusta District. And it is famous for its Parties, which start in the afternoon, and goes all night. For party freaks, it is like heaven on earth. Having nightclubs, music, and discos makes this place a tourist attraction for having a night out at parties. However, if you do not like parties and like to spend time in quiet. Ayia Napa has a medieval monastery or you can enjoy a cruise in the sky like Bluewater. 
Moreover, if you have the plan to visit with family then you must visit the theme water park in the name of water word. In addition, this theme park is Europe's biggest theme park. If you like to feel relaxed and want to keep yourself away from noisy places. Then using your iPod, listen to light music and wander on the sky-like lagoon. For having a quiet life, Nissi Beach and Love Bridge could fulfill your purpose. Now your mind is relaxed and ready to visit your next destination.
It is situated on the Banks of two rivers the Kargotis and the Garillis River. This village is in the lap of Forest. This village is situated at the topmost high point of Solea Valley. This place is all about greenery and water. As two rivers, Kargotis and Garillis join into this village and form a new river Kairos. This water union and formation of a new river is so soothing to watch. 
This is a beautiful blend of two types of construction. Modern types of houses are built-in the eastern side whereas ancient Kakopetria is built among two rivers and it is located in the west part of the valley. From the construction point of view ancient, side of Kakopetria is built almost alike. All the houses have tiled Sloopy roofs and wooden Balconies. Well, it is being said that this village is named after two lovers who got a crush on a big rolling stone after their wedding. Well if you like, sweets then traditional Doughnuts are Loukoumades. So it is time to move toward the next place.
This village is situated on the side of the foothills of Troodos Mountain. Its atmosphere is quite a breeze. A cool wind is always blowing to make its temperature pleasant. This village is located at distance from the sea yet sea wind reaches this village, but this village is so far from the sea that wind becomes dry and pleasant. Well if you like shopping. And you like handmade things. Then you could shop for yourself. This village is famous for its handmade lace. While you enter in Local Market, you will be amazed to see the creativity of local Lacemakers. 
You will find things made of Lace like clothes, umbrellas, Dolls, and other small toys. Art and craft is the main source of income for locals. There is a museum of traditional embroidery and a workshop of the silversmith to teach people about local art and craft to keep the local tradition of Art and Craft alive. Lefkara village is worth seeing with its Winding Street and ancient house with stone roofs. Indeed, it was one of the best places to see in Cyprus.
It is situated in the Ampelochoria district. Its location is in between Limassol and Paphos. Lofu, as compared to other villages of Cyprus, is not big in measurement.in shape, it's round like a moon and situated on hills at an altitude of 780 Meters. Lofou is derived from the Greek word Lofos and its means hill. 
Do not think it to be tinny place as it is loaded with ancient history even Urban Planning Department decided to preserve the houses and buildings of this ancient village. They started financial help to local owners of buildings. In this village, two festivals are being celebrated. On every last Sunday of September, the festival of Palouze is being celebrated in memory of local hero Loannis Stavrianos. And the 25th feast of virgin Marry. A massive amount of Mob gathers at these festivals.
As compared to Lofou village Protaras is large in scale.it is a great tourist attraction due to having a large no of hotels and restaurants.it is located on the eastern side of Cyprus.it is not far from Ayia Napa so you could capture two visitor places at once. This Village has picturesque sites.it has clear sky blue water and beaches. The Most Famous beech is Fig Tree Bay.it is quieter than Aiya Napa is and is more famous as a family place or tourist destination. 
As it has Modern Holiday Hotels, resorts, and Apartments. If you like, Scuba Diving Destination Too. Many Beginners try at Green Bay Site one of the most famous diving sites in Protaras. Other Sites like Decosta Bay, Malama Bay, and Blue Hole have arrangements for commercial and technical diving training skills. If eating is your Hobby then you can try food from here. Delicious Cypriot food and for lunch you may try on Pop into Kafkaros Tavern. Now put on your shoes and select the next destination from our list of the best places to see in Cyprus.
It is located in Paphos District.it is situated on the slopes of Coastal Hills. British Immigrants select this place for accommodation.it has a growing business of Hotels, apartments, and holiday homes. This Town from a management point of view is very organized.it has one police station, a Church, and a town hall for meetings. 
If you have selected your hotel with the correct choice, you can have a scenery view of cliffs. Now let us move to the next Place. Kykkos monastery is less than an hour away from the town. If you have the interest to explore historical sites then you must have a car to visit the historical sites of this town.
This place is located in the northwest of Cyprus.it would be one of the best places to see in Cyprus if you have the interest to know about the administrative and religious culture of Cyprus. Polis is the site where you can explore the history of ancient Greek.it was located as Harbour and from an administrative point of view control the other areas in its surrounding. 
If you like, beaches then Polis Latsi beach is must visit the place. Another place to visit is near Polis, which takes almost twenty minutes of Drive. However, if you have the plan to walk on foot then you must wear a good pair of walking shoes, as the path is uneven. This place is being called Avakas Gorge.
This village is famous for its countless gardens and agricultural land.in past, this place was called a Tourist place for the king and wealthy people. Well, the beauty of this Piece of land is undoubtedly above board. And in Present, if you do not belong to king's family then too you can use this place as your rest house. 
From the period of 1191 to 1489 this piece of land belongs to the Royal family House of Lusignan this Place is so rich in its historical background. Here are things if you have a quest to know history. Here is the Pervolia lighthouse, Tower of Regaena as this was constructed almost 500 years ago. Well after having quality, time in this city we can surely say that if you want to enjoy the sun, sand, and sea then Faros Beach is a good destination.
After visiting all these places, it is time to pack your luggage and goes back to work. We have explored almost all the places in Cyprus. We have taken their traditional doughnuts, Cypriot Food, we did shopping handmade laces toys and other articles made by locals. Now it is Time to leave hope soon in the new trip we will explore more about Cyprus.