Top beautiful best places to see in Iceland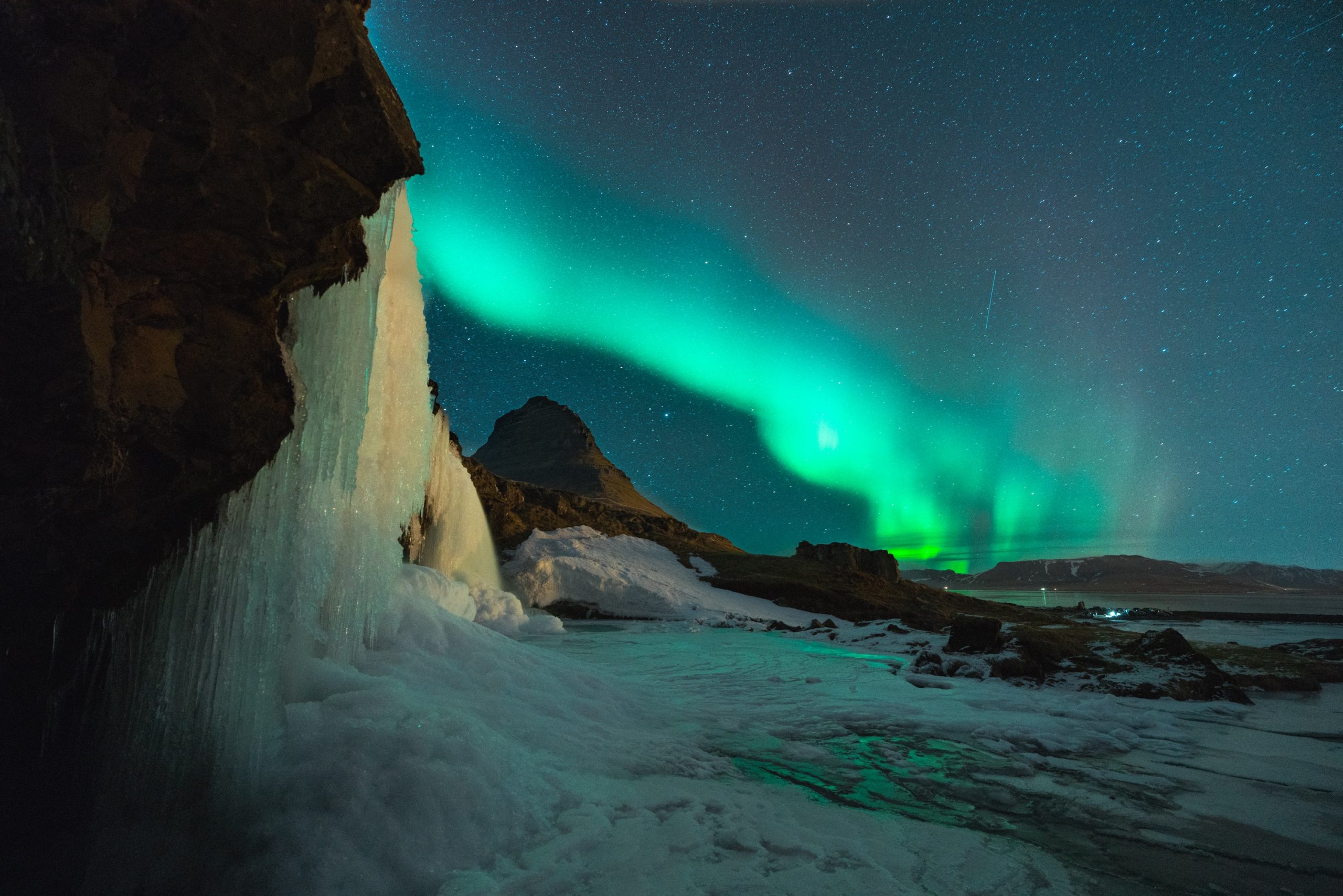 ICELAND! The country is made of ice! Doesn't this phrase come to your mind when you hear of this country? Well, that's natural, everyone thinks alike. Although, we might state that the whole country is not made of ice but there are places in Iceland that are completely ice-covered. Let's talk about some of the best places to see in Iceland that are extraordinarily attractive tourists spots. 
Top 15 best places to see in Iceland: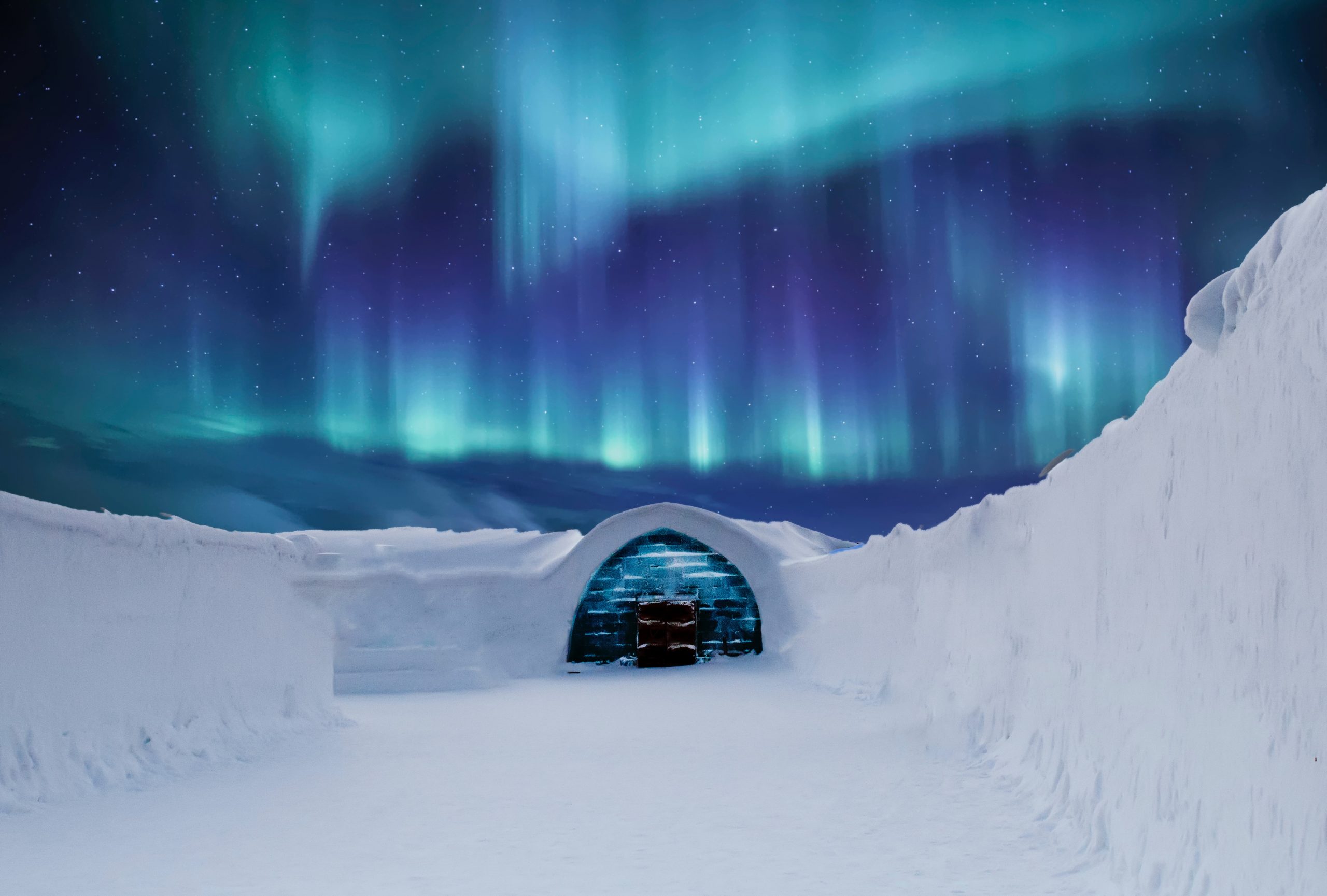 Now, moving to our main topic, we will discuss some of the best places in Iceland. In case you visit the country, you don't miss any of the important places. The best places are as follows:
The capital and largest city of Iceland is a must to be mentioned in the best places in Iceland to see. It is located on the coast. Due to its Viking heritage, it's popular for a long time. It is also the main center of Iceland's economy because of the import-export factor. It has the tourists' traffic due to the ancient churches. These churches are holy places that every Christian person would like to visit. Some churches are
Reykjavik Cathedral

Menntaskolinn 

Hallgrimskirkja (largest church in Iceland)
Iceland has got a rich culture in literature and music, Reykjavik is the place where you can find many award-winning authors. Their books are splendid, as this literature aspect is included in their heritage. Talking about music, the streets are filled with melodious songs and tunes. This is the live music for which Reykjavik is popular. Reykjavik also consists of the Icelandic Opera which is known for classical music. 
Another wonder of Reykjavik is the special dome, Perlan. Perlan is a dome that is made of over five water tanks. Perlan is the Icelandic version of "The Pearl" and it gets the name because it looks exactly like a pearl. No doubt this is one of the best places to see in Iceland. 
Other tourists spots are the beautiful museums that are having Norwegian and Vikings heritage-based antiques. Some colorful shopping streets, libraries, pools, beaches, and the parliament house. One of the must-see beaches in Reykjavik is Nautholsvik, it is a geo-thermally heated beach. Doesn't that sound great? Yes, and it is even tremendous when you see it live. This place is artificially built, as the temperature in Iceland is low and people barely have hot summers. 
One of the specialties of Iceland, the presence of Black Sand Beaches. The sand here seems to be covered with charcoal because of its dark color. They are the most popular tourist destinations. Furthermore, they create a magical atmosphere all around on the beach. They are located on the southern and western coastline of Iceland. 
These beaches appear black due to the reason that the nearby volcanoes release basalt rock, which due to erosion transforms into black sand. The silky black sand would feel exotic to the bare feet. The cold sand particles when stuck to the palm of the feet tickle your sensory nerves. This can be the best feeling ever. A frustrated person, sick of his daily routine can have an amazing vacation on these spectacular black beaches. 
These ice caves are situated in the Vatnajokull Glacier of Iceland. They range up to 30 small glaciers that are present on Vatnajokull (the main huge glacier). They are even called glacier caves. It is the largest glacier in the whole of Europe. The beautiful shades of blue color entertain the visitors. People can visit the ice caves only in winters because in summers there is a risk of melting of the ice. 
This seems so magical and paradise-like. Passionate hikers might try getting up the cave over to the glaciers. Many exploration teams would take you to places beyond your imagination. These caves have been formed due to the melting of water in warm temperatures. 
The water moves down in such a way that they form a cavern-type region which in winter freezes to compact solid ice and gives rise to the glacier or ice caves. When people walk in these caves and have a glance at the ceiling over their heads, they are left speechless with the ultimate beauty. The ceiling looks exactly like crystals all over. 
These spectacular waterfalls are one of the best places to see in Iceland. They are found in the North of Iceland. The huge rocks and pure water of the falls make this place a peaceful spot. In winter the waterfall freezes. The waterfalls are about 36 feet below, so you can imagine the pressure. The translation of Dettifoss is "The Waterfall of Gods", because of its history. 
There is a belief of the inhabitants that the Vikings settlers and the Scandinavians when came to Iceland, threw all the statues to this waterfall. The waterfall got its huge structure due to that incident and got this name, Dettifoss. It is regarded as the most powerful waterfall in entire Europe. Visitors reach this waterfall by walking down the pavement of river Jokulsa, as a car ride can be dangerous. In its surrounding, Dettifoss has got many small waterfalls which are also famous for their stunning views. 
They usually are less risky than Dettifoss waterfall. This waterfall has been featured in many science fiction movies and on National Geographic. 
The landscape of this place would remind you of a fairytale, but we would tell you that this is reality. This mountain is situated in Iceland, near the Arctic pole, and named Kirkjufell. This place is also called Grundarfjordur. It has got popular due to shootings of films, the best example is the famous series, Games of Thrones.
The sky isn't of the normal blue color but represents a sea green color in Kirkjufell. This is because of the Arctic pole near to it. This can be also related to the Aurora Borealis also known as the Northern Lights. This is a solar activity that happens at night time and produces sea-green lights all over the sky that look amazing. 
Photography and especially of nature can be done here with good results. If you are really into adventures, then this will for sure fascinate you. Apart from this the town nearby conducts some amazing festivals that you can go to.  The mountain of Kirkjufell is stated to be the most captured landscape in the form of pictures. 
This mountain mostly consists of volcanic rock because most of the land of Iceland consists of volcanic. The mixture of lava and stand stone gives unbreakable hardness to this mountain. 
As mentioned before, Iceland is also well-known for its geo-thermic activities, because of this a lot of geysers are located in Iceland. The Strokkur is one of them. It is situated in the Haukadalur Valley. A very huge number of tourists only come to Iceland to see these geysers and hot springs. 
The normal geysers erupt around 3 times a day but the Strokkur erupts after every 15 to 20 minutes up to a height of 15 to 20 meters. That is quite a long distance! These geysers have heated water that is ejected out with pressure similar to a volcano. People came to know about this geyser in the late 1700s. 
This word has the hardest pronunciation but the fun fact is that this place has something mysterious and magical about it. This is the best hotspot for local and foreign visitors. The water present inside these caves is geothermally heated but not at boiling temperatures. The lukewarm water allows tourists to swim. This opportunity is for a limited time because whenever the nearby volcanoes erupt, the water starts boiling and isn't suitable for swimming then. You have to check out before you visit this place in case you don't want to be boiled alive!
Grjotagja is not only a tourists spot but also is famous in the filming industry. The popular series, Games of Thrones, featured this place in their project. In the movie, this place was mentioned and named "Kissed by Fire". 
It would be great if you visit this place on your tour to Iceland. This is the artificial pool of Iceland. It was not created naturally but is geothermally heated water all over the place. Also, it would take only 15 minutes from the international airport to the Blue Lagoon. 
It was made artificially in 1976, so this is not a natural spot. Although Iceland has almost all of the natural beauty this is the first spot in the best places that is man-made. 
The stunning white color of the water resembles a crystal. It is located on the bay and connects two continents. It can probably be called a thermal hub.  People enjoy with their families and experience warm water diving. Hotels have been made for tourists to stay. One amazing fact is that the waitress of the hotel would serve you inside the pool. Crazy right!
The Blue Lagoon is more like a spa that people visit in their free time and women love it more than anyone else. 
Found in the western part of Iceland, this place has an important geological position. It is a beautiful lake with the purest water ever. It also freezes in intense winters and gives an awesome view when it freezes. The lake is surrounded by red volcanic rock and is about 160 feet deep. 
It is a localized tourist attraction plus it also is a famous spot for musicians to carry out their concerts. It looks like a trench in which the rainwater falls like a swimming pool. History tells that this was a volcano and when all the lava was thrown out it transformed into a lake. 
This is a beautiful place but also the riskiest one. Mount Hekla is the most active and dangerous volcano in Iceland. It is elevated from ground level to about 1488 meters. 
Hikers visit this place although, it is extremely risky. You would not probably ruin your vacation visiting a place that can change into lava anytime. But we have to mention it in our content as it still is the most beautiful place in Iceland. Now can you imagine of place being awestruck and frightening at the same time? In cold seasons, Mount Hekla is covered with snow and tiny glaciers. Scientists visit it to have deep researches about seismic and volcanic activities.  
Typical European still call Mount Hekla "The Gateway to Hell" because of the active lava it can erupt anytime. Another amazing fact, around the world you can get the sweet dish named Hekla pastry. This pastry consists of cinnamon rolls garnished with white icing sugar that looks exactly like the original volcano. Plus, to your astonishment, if you have ever read the novel, Moby Dick. Then you would remember one of its chapters is named Hekla. That is the same Hekla we are talking about. Icelandic Airlines also is named after Mount Hekla.   
Thingvellir National Park:
Speaking of National Parks, this place might engage you in its spectacular beauty. It is located in the Southern region of Iceland. It was discovered and then given the title of a national park in 1930. The geological traits of this park are to be praised on it changed to a park. First, a historic place and late This place features the purest and freshest glacier water of Iceland. You can dive into this place and enjoy the underwater experience. 
The clear water, fresh air, the tectonic environment make it one of the best places in Iceland. There is a center for tourists to get knowledge about the heritage and culture of the place and even of the entire country. Scuba diving is a popular activity in this national park. Enjoy the deep blue sea whenever you have the chance to see this place. 
The best place to have hot baths is the Landmannalaugar. It is situated in the highlands of Iceland. People enjoy steams baths because the hot spring's water rises to be fine enough for bathing. This location is attracting tourists towards itself now and then. This is the sandy mountainous region of Iceland. 
This is the best place for hiking adventures and hikers love this serene location. It can take 4 complete days to hike all the area of Landmannalaugar. But spending these 4 days will be worth it as this could be an exceptional hiking adventure. It is among the best hiking trails in the whole of Europe. You won't find any other hiking spot like this. 
This isolated town is situated on the coast with some huge mountains. This remote area has only a population of 18000, and because of that reason, the people respect their culture a lot in every single sense. They follow their tradition and reserve their culture in every regard. Akureyri may seem like a city but it has got the image of a town. It has a lot of facilities provided in its small circle.
During the winter season, it has extreme snowfalls and cold weather. While during the summer season the temperature rises to 25 Centigrade. The cool breeze there fascinates the inhabitants all the time. There are also shops for tourists to buy stuff during their stay. Skiing is a favorite sport of the town as there should be some advantage taken of the snow-capped hills.  
It is the place that resembles areas and scenes you have seen in the movies. It has shining and sparkling water all around. The glacial lagoon has a boat ride of about 30 minutes where you have to pass gigantic ice rocks that are floating in the crystal clear water. During this boat ride, you would see many adorable seals resting on the icebergs. The icebergs range in size and can be minute to large ones. This place is the habitat of millions of sea animals like seals and fish. 
This location has a lot of alluring spots where you can camp as well. As this lagoon flows forward, it falls and mixes with the Atlantic Ocean. The ice that moves with the water flow is left behind on the coasts. If you are walking by the coast, you can come across many of the small ice chunks.  
Unfortunately, global warming is showing its effects. These icebergs have started melting because of the rising temperature. This melting has caused a lake to form at the Glacial Lagoon. It is one of the best places to see in Iceland.
Aurora Borealis or most probably known as the Northern Lights are magical and captivating lights present in the sky at night time. These lights also have an alternate name of polar lights. It is due to the wind direction that takes them high up so everyone can see them. This is all an astronomic activity going on up in the sky. 
They are curtains and spirals of beautiful light that cover the entire view of the sky. Not always green but these lights also appear red and maroon sometimes.
The scenic view of this light is unpredictable. Be sure to catch up on time to see it as it lasts for a short period. You can even stay at a nearby remote place to witness these amazing Northern Lights. Also, have research on when they appear and disappear. Many tour guides have ranked this place as the number one of all the best places to see in Iceland. 
Where is Iceland located?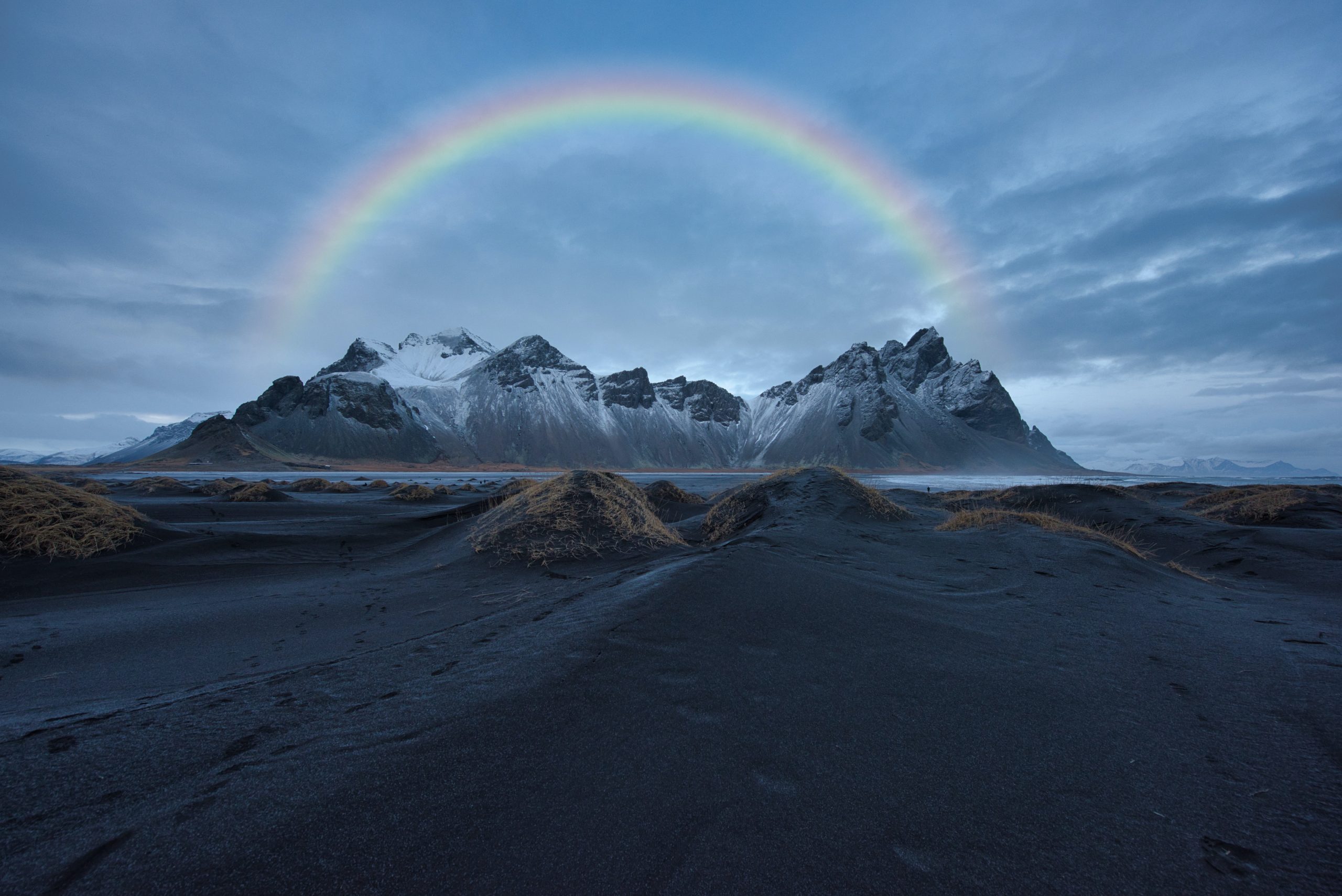 Iceland is a European country, situated in the Atlantic Ocean. It is an island and the nearest country to it is Greenland. Moreover, it is the 18th largest island in the whole wide world. It belongs to Europe but is completely isolated from the main continent. Its capital city is Reykjavik. 
Culture, Language, and People: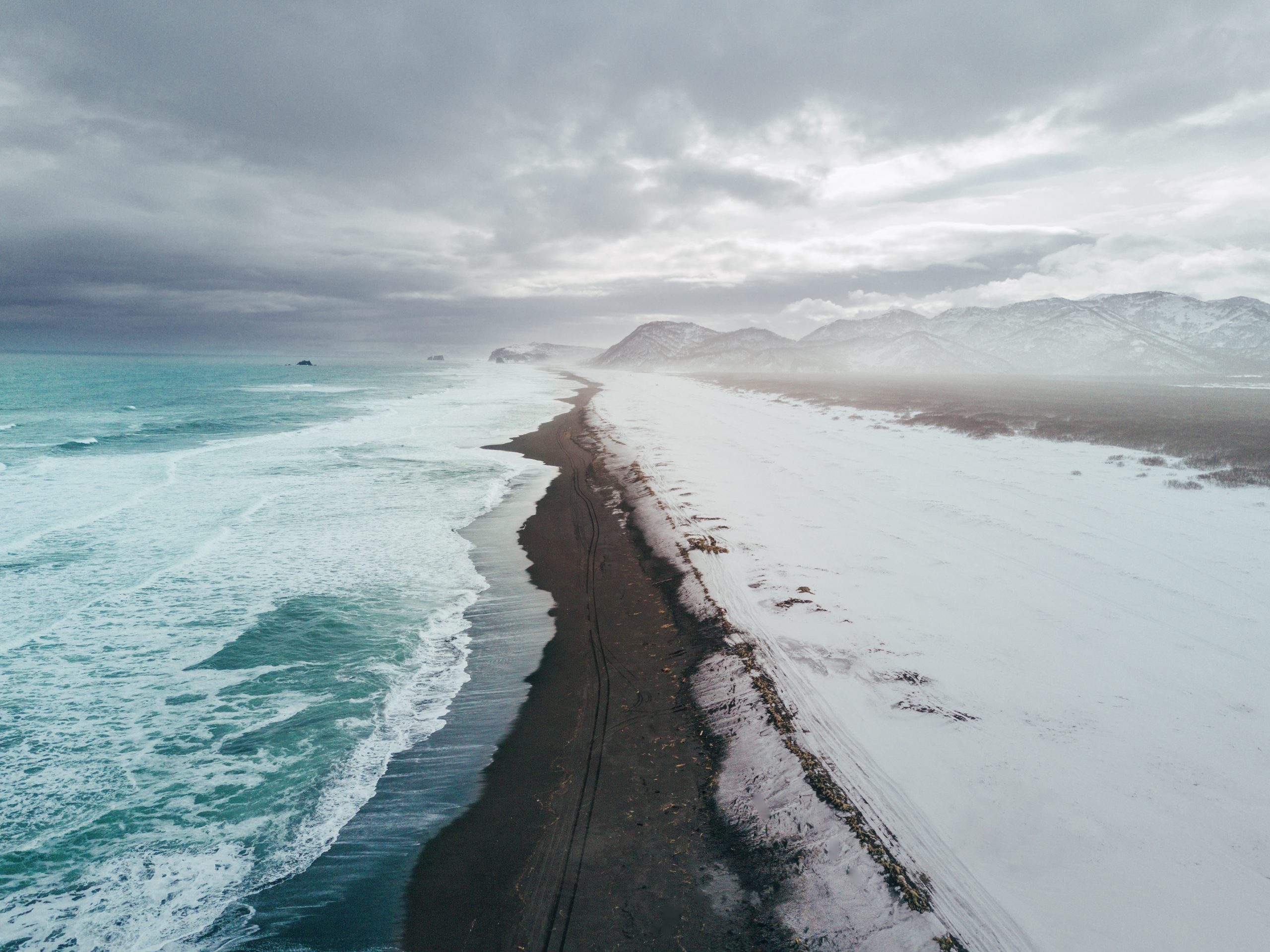 The inhabitants of Iceland include Icelandic people, Polish and Lithuanians. Iceland has a very diverse and rich culture. Most of the cultures are Scandinavian and some areas also have Gaelic descendants who follow their culture and traditions. The language spoken is Icelandic. Icelandic culture is composed of amazing literature and classical music. 
An Overview of the History of best places to see in Iceland: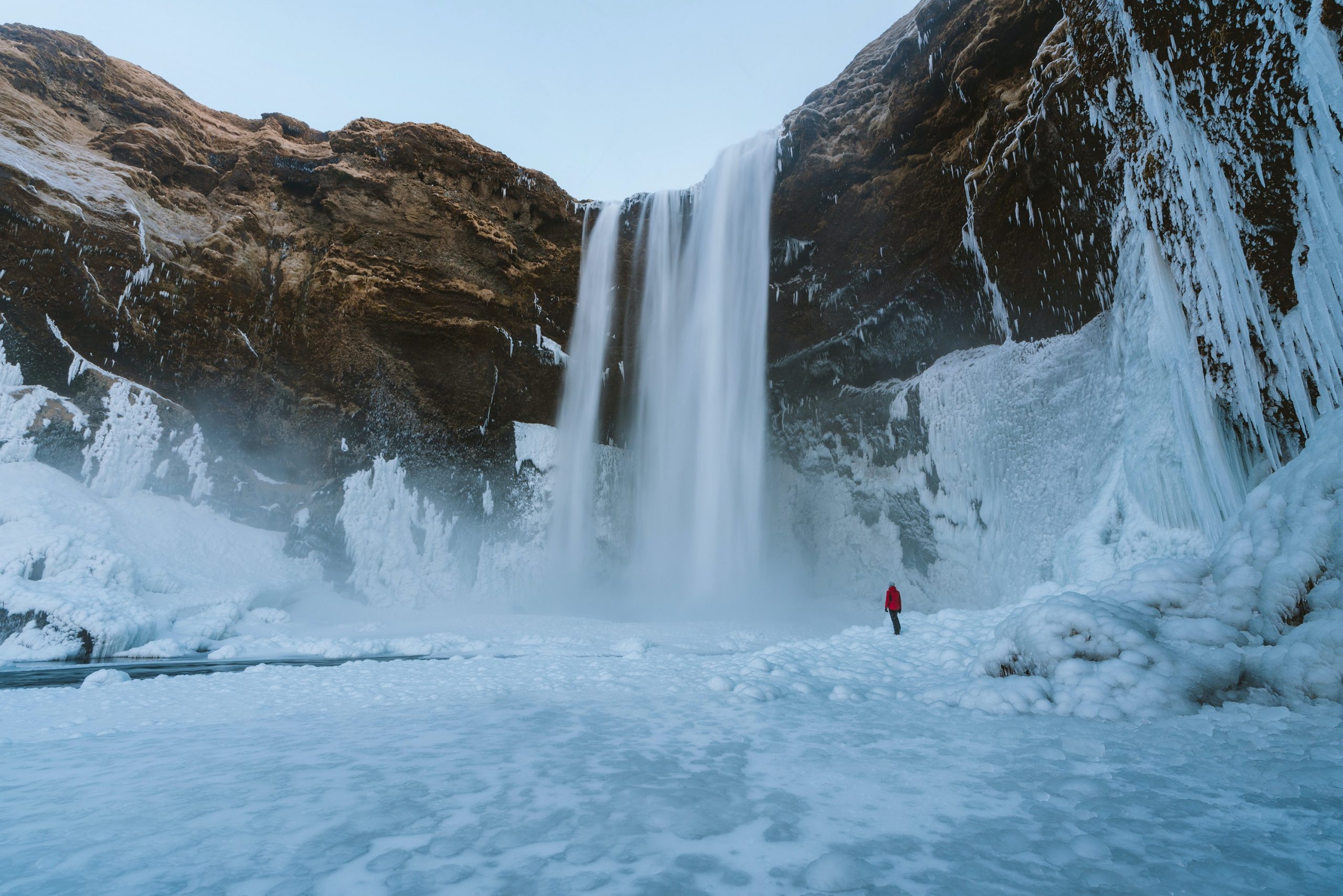 The Norwegian were the first settlers in Iceland. Before this, Iceland had no inhabitants. In 874 AD, the Norwegian and minority, the Scandinavian people, started living on this island. After many years, it started its struggle for independence during the French Revolution. 
Iceland is famous for?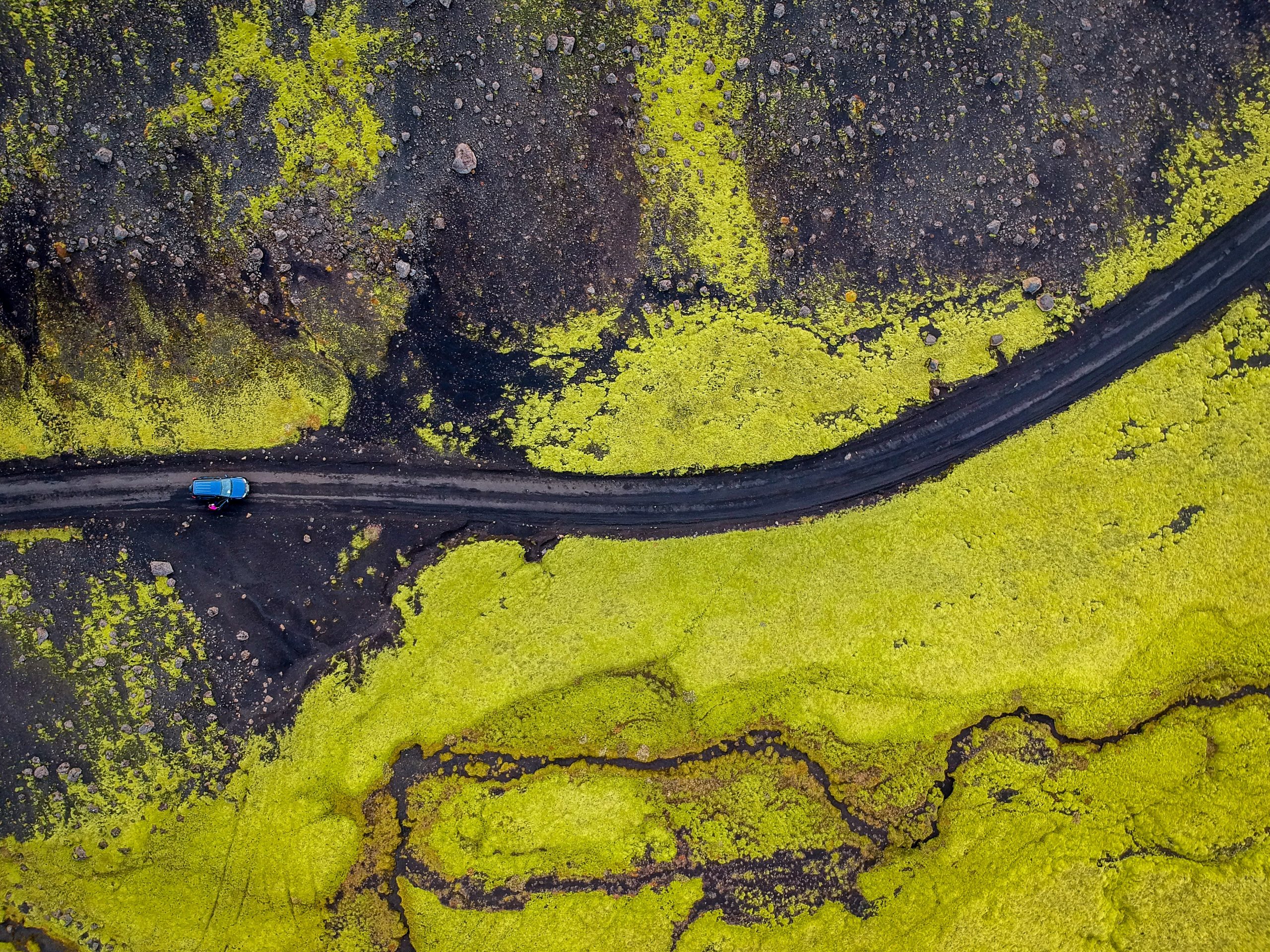 Iceland's breath-taking landscapes, awestruck natural beauty, and aggressive active volcanoes are its main attractions. It is also called "The Land of Fire and Ice" all because of its ice-covered spots and volcanoes with boiling lava ready to come out anytime. The seasons, whether summer or winter, both are pleasant, but the winters are quite freezing. 
Situated near the Arctic pole the temperature is low as compared to the rest of Europe. We must agree to the fact that God has blessed this country with a lot of natural beauty and is truly heaven on Earth. This amazing contrast of glaciers and lava fields brings out some remarkable geological areas in Iceland.  
A reason that its beauty can persist for a long time can be regarded as its low population. Currently, it is the least populated country in entire Europe. 
Conclusion:
These were some of the best places to see in Iceland.  The stunning beaches, beautiful towns, old classical churches, all are important tourist attractions that are worth mentioning in this content. No doubt, visiting Iceland once in your life would be worth it. This guide would help you out with picking the best vacation spots. Even the locals enjoy these spots so why not we foreigners get a chance to see this heaven on Earth.