Bomb Rush Cyberfunk: How to Switch to Skates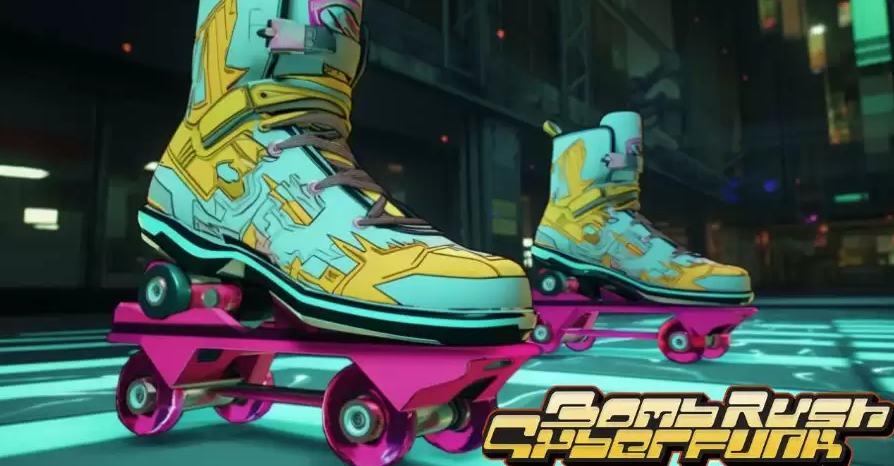 Whether on bicycles, roller skates, or skateboards, the Bomb Rush Crew is tearing up the streets of New Amsterdam. Maybe you want to change up the style, or perhaps a completely different piece of equipment is in mind. Team Reptile, the game's creators, has included a feature that allows for this possibility. If you want to learn how to make the transition to skates in Bomb Rush Cyberfunk, read on!
Read Also: How to Link or Unlink Honkai: Star Rail Account From PS5
Where to Unlock New Skates in Bomb Rush Cyberfunk
Once you've completed Chapter 3 of Bomb Rush Cyberfunk, you can unlock and swap to new Skates. The door to the Skates Garage will be unlocked in a cinematic as soon as you complete this chapter.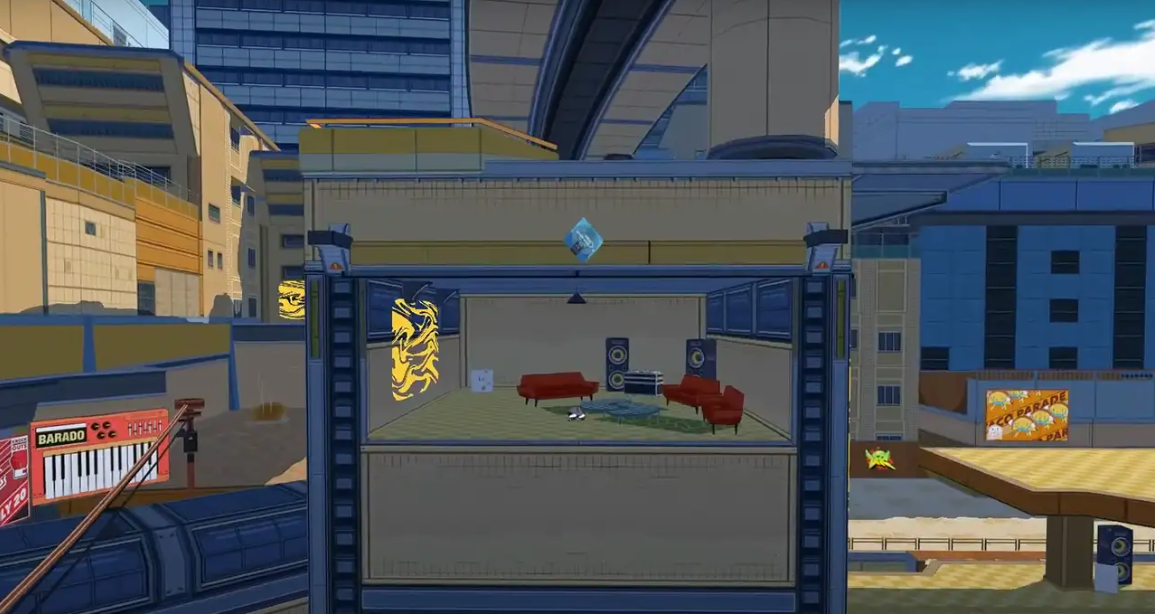 To switch to inline skates, head to the Skates Garage, perched atop the Central Garage in the Hideout. Once you get there, talk to the Skates to be presented with a choice. To continue, just confirm your selection by pressing Yes.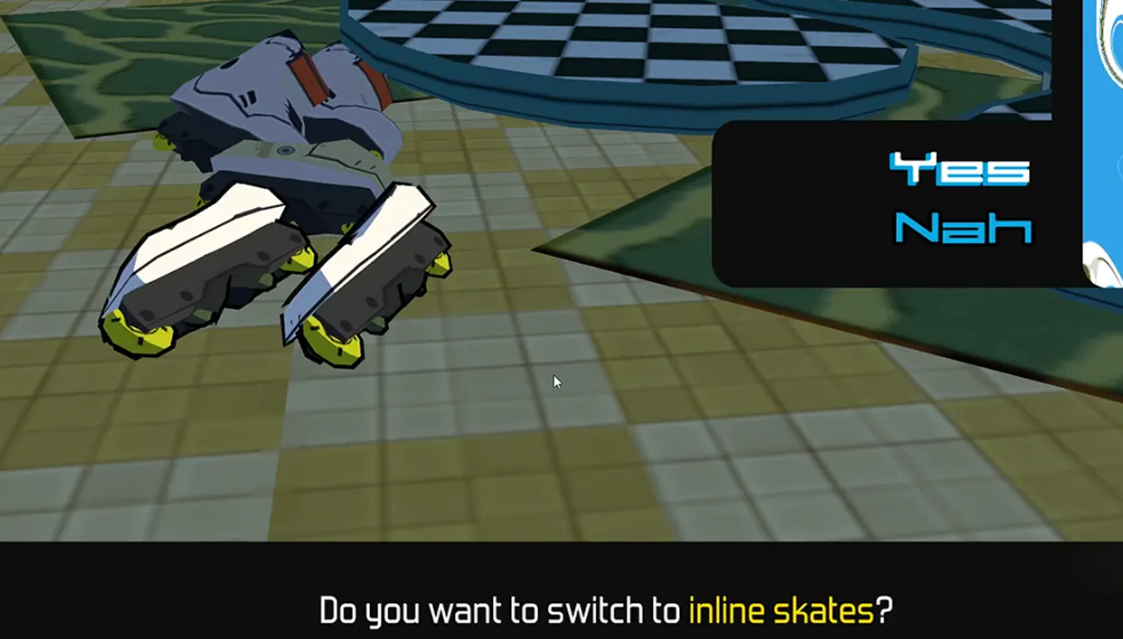 In the same way, adventuring about will allow players to discover new varieties of secret Skates. Unfortunately, a glitch prevents the opening of the Skates Garage at the beginning of Chapter 3 and thus ruins the cutscene. This is making it even more difficult for them to gain access to their Skates. We recommend contacting the game's Support Team if you're experiencing the same problem.
How to Switch to Skates
You receive a pair of temporary inline skates and help Faux escape with Tryce in the prelude to Bomb Rush Cyberfunk. After the end of Chapter 1, you will no longer have access to them due to the subsequent mayhem.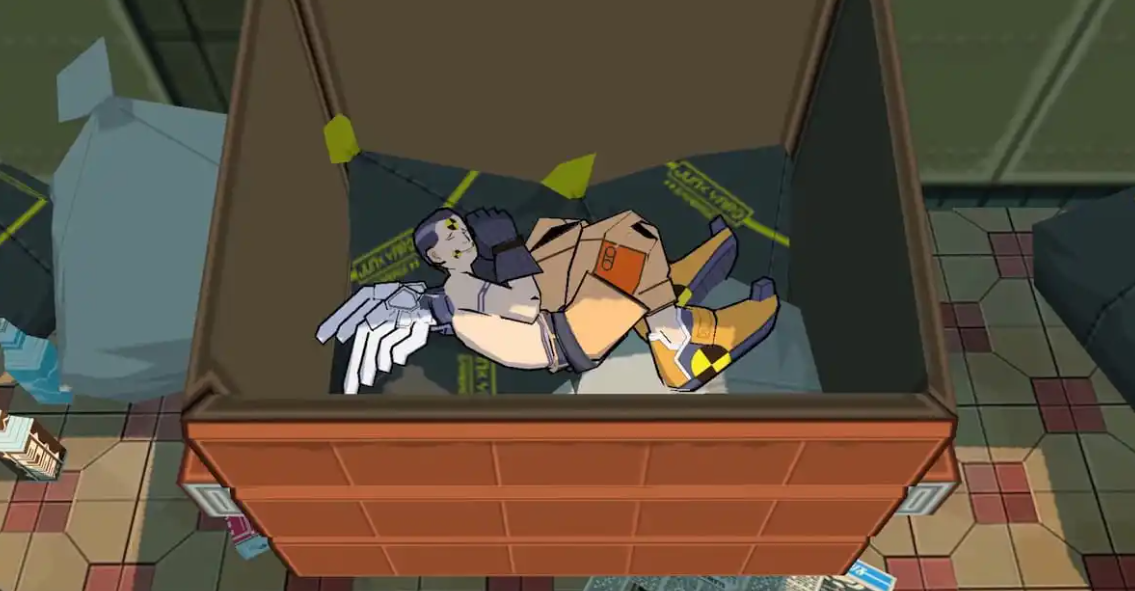 Faux, or should I say Red, will be limited to using skateboards in Chapter 2. Skateboard only gameplay remains for the remainder of Chapter 2, but fear not; skates become available early in Chapter 3. Return to the Bomb Rush Crew's lair and enter the tiny garage next to the main platform to retrieve the skates. Take a look at the floor where some of your other items is lying.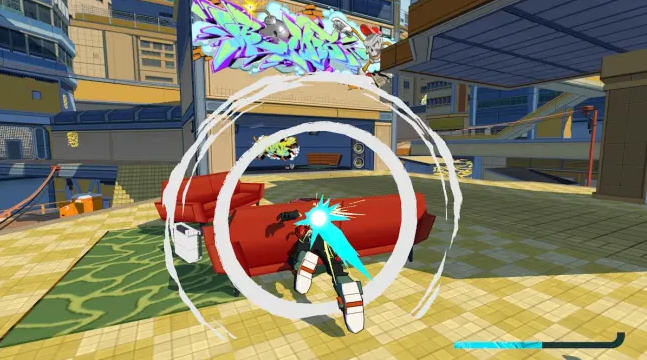 In the garage, you can play around with the skates lying about. When prompted, select "Yes" when asked if you want to play in skates. If you've unlocked a variety of looks, you can choose the one that suits you best. You can locate all of the other styles in the game's secret locations if you haven't already unlocked them.
If you're serious about finding them, you'll have to search high and low. When you're ready, your character will emerge from the garage wearing the gear you selected. Keep in mind that you may always access your equipment by pressing the LB button.
FAQs
What music genre is Bomb Rush Cyberfunk?
Everyone knows that the cyber-sexy tunes of Bomb Rush Cyberfunk make Homo sapiens want to get down. Like its progenitor, Bomb Rush reimagined the meaning of "cool" in a gaming context. There's a lot of electronic dance music, hip hop, breakbeat, and dancing in Cyberfunk's rhythms.
How many characters are in Bomb Rush Cyberfunk?
The Jet Set Radio-inspired video game Bomb Rush Cyberfunk has 20 playable skaters, the vast majority of them are accessible after completing the game.
Is Bomb Rush Cyberfunk open world?
Bomb Rush Cyberfunk is, at heart, a moving 3D platformer. Explore the semi-open world on skateboards, BMX bikes, or in-line skates and use your boostpack to unlock secrets and reach new locations to tag.
Where is rise in Bomb Rush Cyberfunk?
You'll need to use your in-game camera to snap a picture of Rise while she hangs out at the very tip of Pyramid Island. After getting over her, you should proceed to the top of the construction building. Once you've reached her, she'll challenge you to tag a specific location in three more photos.