Buying Guide For Laptop – 9 Things to Consider before buying a Laptop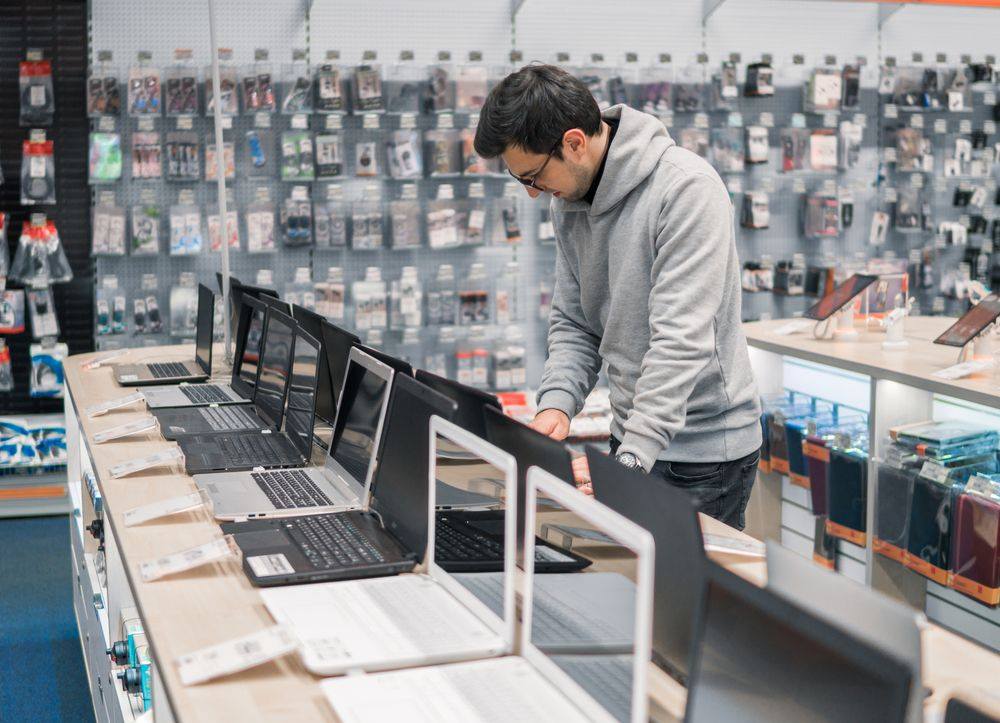 Laptops are one of the most important gadgets that many of us use almost every single day. Even though smartphones are widely used and can do a lot of things but laptops are still a necessity for students, corporate, gamers, streamers and for many other users. Choices among laptops are becoming more confusing considering there are too many brands such as Dell, Acer, HP or Apple offering many variations like convertible laptop, gaming laptop or laptop for office use etc.
For this reason you need to think very carefully about what you need a laptop for before you make a purchase. In this buying guide for laptop, we'll cut through some of the confusion by taking you through the different kinds of laptops available in the market, providing an overview of the different specifications you'll come across while looking for a system.
To help you choose the best, we have made a very thorough buying guide, things you should consider before buying a laptop, which will help you choose the right one according to your need.
1. Operating System:
Laptops come with various operating systems. For example, Google Chromebook Laptop comes with Linux based Chrome OS, Apple MacBook pro comes with MacOS and Dell or other laptops come with Microsoft Windows OS. Now it depends on you which OS you choose.
Windows: If you already own a laptop in the past, chances are it has Windows OS. Windows is a user friendly operating system offered by Microsoft Corporation. At present, the latest version is Windows 10. The advantage of having a Windows OS is that it puts you in a familiar environment instantly, having high compatibility with software and other hardware, also chances are high that a previous laptop or PC you owned came with a version of Windows installed. The OS is very easy to use and comes with an intuitive GUI, no matter which version you use. There are tons of application and games written specifically for Windows making it an ideal platform for work, study use or gaming. Furthermore, hardware manufactures make their products Windows compatible by offering software support. For the majority, Windows as OS is the default choice.
MacOS: The OS that comes pre-loaded on all Apple laptops, the MacOS promises an easy user interface compared to Windows. Susceptibility to security gaps are considerably less here too. Further, the software platform works with the laptop's hardware seamlessly. Apple, which controls both software and hardware aspects of the laptop, can optimize the laptop's specifications to provide enhanced integration. Another standout benefit of the MacOS is the ease of multitasking, it facilitates. You can create different workspaces and organize your work accordingly. If you are working in a setup that has a mainly Apple-based ecosystem then a MacOS will be worth its price tag. MacOS has some compatibility issues with some external hardware. Also, if you are a hard core gamer, MacOS is not for you.
Linux: An open-source, free to use operating system. You can install Ubuntu, Linux Mint or Fedora without needing to spend a single dollar. That said, a laptop pre-loaded with Linux is sure to be cheaper than one that comes with proprietary operating system on it. Being open source, you can look into its source code if you like. When compared to Windows, Linux is built in a way that makes it more secure and less vulnerable to malicious attacks. As an operating system, Linux is a great companion for computer programmers as it has support for a wide range of programming languages. Further, it keeps you part of the open source community, one where in source code is shared and developing skills fostered. Finally, Linux is said to be more reliable, stable and does not compromise performance even after long use. You don't have to buy expensive software for Linux. A lot of great free software available for Linux which you can use for daily task.
2. Processor:
A processor, also known as a Central Processing Unit (CPU), is the brain, or engine, of the machine. Processor is responsible for processing instructions or data. The CPU also determines the power-management of the battery. Simply put, the CPU is made up of "cores" the more cores, the faster the CPU and better battery backup. There are two major manufactures in the market responsible for providing CPU chipsets. Intel and AMD.
Intel Processors:  Intel® Processors can be found in almost all modern MacBooks and majority of Windows Laptops. Their main processors versions are Core i7, i5, i3 and M, as well as Pentium and Celeron. Pentium® and Celeron® are satisfactory for basic e-mail, internet, and productivity tasks, but their speed and multitasking capabilities are limited compared to the Core i series. The Core M is designed for ultra slim devices that provides plenty of power for day to day tasks without draining much battery. The i3 processor is considered to be entry-level, more than suitable for everyday tasks. The i5 is a mid-grade processor and one of the most common, great for students and people who need just enough power for multitasking and completing most computing tasks. The i7 is considered to be Intel's top-of-the-line processor, meant for people who are hardcore gamers, photographers, videographers or graphics designers. Intel Core I series also comes with many generations, higher the generation better the CPU performance will be. If you have Core i7 2nd Gen Laptop and a Core i7 3rd Gen Laptop than 3rd Gen Laptop always going to outperform the 2nd Gen.
AMD Processors: AMD Processors are a lot less common, but do occasionally pop up in certain Laptops. They are very similar to Intel's processors in terms of performance, starting with A4 being the lowest and moving up to A10 as one of the more powerful CPUs. Laptops which comes with AMD CPU are somewhat cheaper as compared to Intel ones but you aren't going to notice a difference when it comes to overall performance.
3. RAM:
You should look out for Ram before buying a laptop. Random Access Memory (RAM) is the main and fastest memory of the machine and serves as the fuel that runs all the computing processes. When we open a software it gets store in RAM and further it sent to CPU for processing. RAM is important when it comes to multitasking, as you run more and more process, the CPU dedicates more RAM to each task. So naturally, the more you have available: the more you can dedicate to each process. A minimum of 4GB is required for basic computing, but nowadays 6 or 8GB are highly recommended for an overall smoother laptop experience. Additionally, many laptop models allow you to expand RAM memory, so you can always choose a model where that is possible and a few years down the line are able to upgrade your system RAM.
4. GPU:
GPU also known as Graphics Processing Unit is responsible for processing graphics intensive task. There are two type or GPU, integrated and dedicated. Integrated GPUs are built in to the CPU architecture and has enough power to process day to day task. But if you are a video editor or gamer it is highly recommended you choose a laptop which comes with dedicated graphics card such as NVidia GTX 1080 or AMD Radeon Rx 5600M.
5. Internal Storage:
Internal Storage is where all your data will store. There are two type of internal storages.
Hard Disk Drive: It is traditional hard drive which has a motor and a rotating disk on which all your data store. Normally, laptops which comes with Hard Disk Drives are cheaper. HDD are slow as compared to SSDs and not that much reliable. But from price point of view, they are pretty great choice.
SSD: Solid State Drives (SSD) are newer standards, faster storage devices as compared to HDD. Many modern laptops comes with SSD considering they are pretty fast and can load any software in just an instant. They are pretty reliable and not prone to mechanical failure considering they don't have any moving parts in them.
6. Screen Size & Resolution:
If you travel a lot and looking for portability than better go for a small screen size laptop. If you are a designer or gamer, big screen laptop is better choice.
As for screen image quality, higher the resolution better the image quality. Normally laptops comes in various display resolution such as 720p, 1080p, 2K or 4K. Always go for at least 1080p display so you can get sharper image quality.
7. Touch & Convertible:
Some laptops are convertible and touch enabled, can be used as a tablet. Convertible laptops are ideal for business and graphics designers considering it is easy to draw on touch screen rather than using a mouse to draw.
8. Ports & Connectivity:
Make sure laptop comes with all necessary ports and connectivity ports which you might going to need while working such as.
USB Ports: You can connect external hard drives, MicroSD card readers, flash drive or other external hardware using these USB ports.
HDMI: The HDMI connection allows you to connect your laptop to any HDMI ready smart TV through an HDMI cable. Since the cable transfers audio and video, your laptop's entire experience is translated onto the LCD/LED television you are plugged into. Play games, stream movies, or just browse the web with full HD picture.
WIFI: It enables you to connect your laptop to your wifi router device via wireless technology. Helps you access the Internet without using any Ethernet cables.
Ethernet: Ethernet port helps you access the internet via cable. You just connect your internet cable in your Ethernet port and access the internet. Comes in handy if your WIFI ran into a problem.
9. Warranty:
Before choosing a laptop make sure it comes with at least 1 year warranty. So if your laptop ran into a problem or some hardware failure occur, you can claim warranty and company will replace or fix your laptop without any additional cost.
Additional:
The above things you should keep in mind when looking for a system. Hope this laptop buying guide will help you choosing the right laptop for your need. If you have any question or confusion leave us a comment.