Can I Say That This One Has A Lot Of Force? Seagate's New Star Wars Solid-State Drive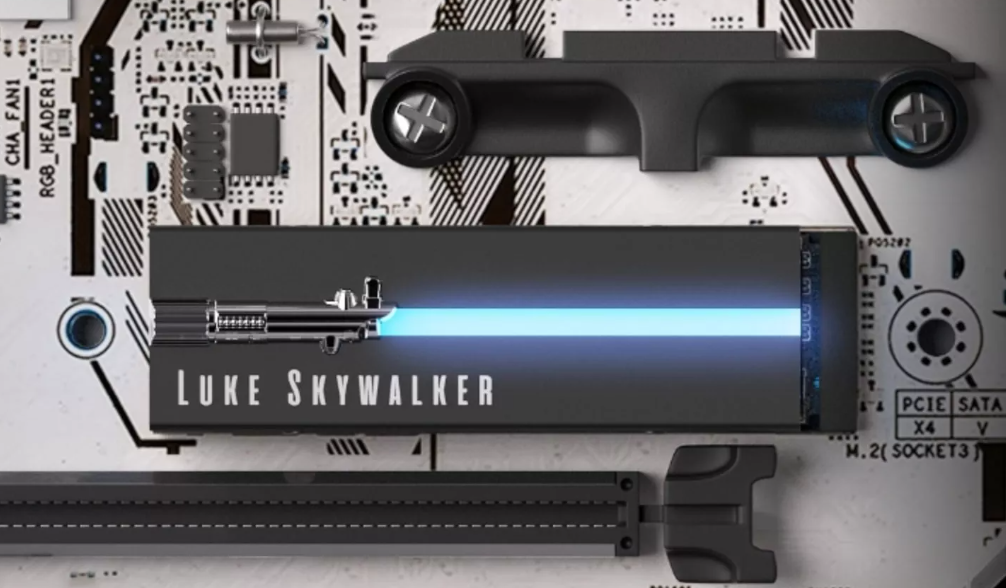 The industry leader in data storage, Seagate, has collaborated with entertainment conglomerates Disney and Lucasfilm to develop a line of solid-state drives based on the Star Wars saga. There are three different designs included with the Seagate Lightsaber Collection Special Edition FireCuda NVMe SSD (solid storage drive), and they each symbolize a different aspect of the force: the light, the dark, and the neutral. They come equipped with faceplates that may be switched out to honor Obi-Wa Kenobi, Darth Vader, and, of course, Luke Skywalker. These designs each have a lightsaber that runs down the middle and can be customized with respect to the RGB LED lighting that it utilizes.
When you buy one of these drives, you will receive all three faceplates so that you can customize the look of your device however you see fit. Aesthetics with a space motif are cool and everything, but let's talk about the specifications. The new solid-state drive (SSD) from Seagate offers a multitude of benefits, such as an integrated passive heatsink that reduces the likelihood of thermal throttling, a storage capacity of up to 2 terabytes, sequential read speeds of up to 7300 megabytes per second, and an endurance rating of up to 2550 total bytes written (TBW). This limited-edition drive comes with a three-year warranty on data recovery services and a five-year limited warranty on parts and labor from the manufacturer.
Both the Sith and the Jedi want to make sure that their data is secure for the long haul, just in case it winds up on a protocol droid that is lost on a desert planet. This is one of the few areas in which the Sith and the Jedi may find common ground. Right now, you can choose between two different storage capacities for the Lightsaber Collection Special Edition FireCuda PCIE Gen4 NVMe SSD. The variant with 1TB of storage costs $185, while the version with 2TB of storage costs $290. Hard disk drives (HDD) based on Star Wars characters such as Grogu, Boba Fett, and Han Solo were formerly made available for purchase by Seagate.