New from Thermalright is the HR-10 2280 PRO M.2 SSD Cooler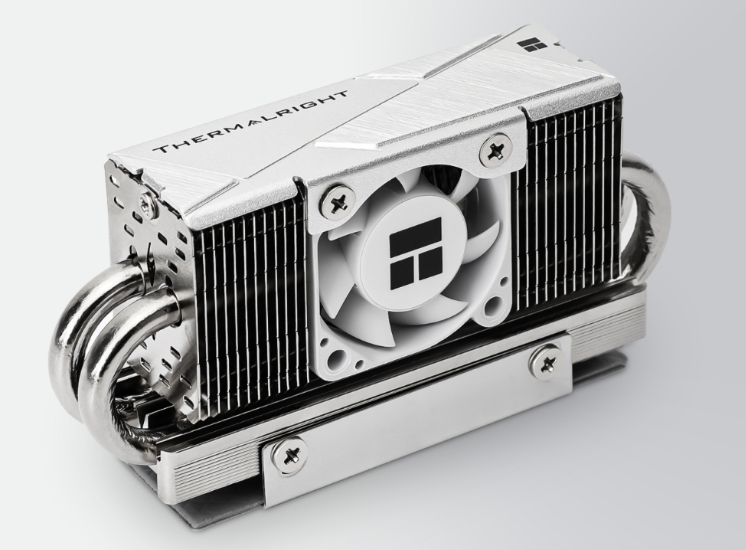 Thermalright has just released a brand new M.2 solid-state drive (SSD) cooling system, which is known as the HR-10 2280 PRO. This cutting-edge heatsink is analogous to prior iterations of the same product, but it stands head and shoulders above its rivals thanks to a substantial innovation that sets it apart from the rest of the market. The key difference between this model and its predecessors, which depended exclusively on natural convection for heat dissipation, is the addition of a pulse-width-modulated (PWM) cooling fan within the stack of fins. The fan measures 30 millimeters in diameter, operates on 12 volts, and has a pulse-width modulation.
The HR-10 PRO was designed with the next generation of solid-state drives (SSDs) in mind, as evidenced by its rebuilt architecture that has been precisely modified to match the specifications of Gen 5 SSDs. This was done in order to ensure that the HR-10 PRO will be able to deliver optimal performance. It features a base plate made of reflective nickel-plated copper and an assembly of four heatpipes made of nickel-plated copper. Each heatpipe is 5 millimeters thick and makes contact with the M.2-2280 SSD that the user has specified. This assembly can be found directly on top of the base plate. The heatpipes are directed via a small aluminum fin stack that features slats that have been meticulously crafted. This ensures that the maximum surface area possible is utilized, allowing for the most effective evacuation of heat that is feasible.
A metal plate that has been die-cast and bears the brand name and logo of the company is used as the final step in the production process of the product. The measurements of the HR-10 PRO are as follows: its width is 23.7 millimeters, its depth is 90.3 millimeters, and its height is 43.8 millimeters. It is 10 grams heavier than the normal HR-10 model. It weighs a total of 95 grams altogether. When this article was created, Thermalright had not yet made any announcements concerning the availability or pricing of their innovative M.2 SSD cooler.