Chinese platform shows 96-core AMD EPYC Genoa-X engineering sample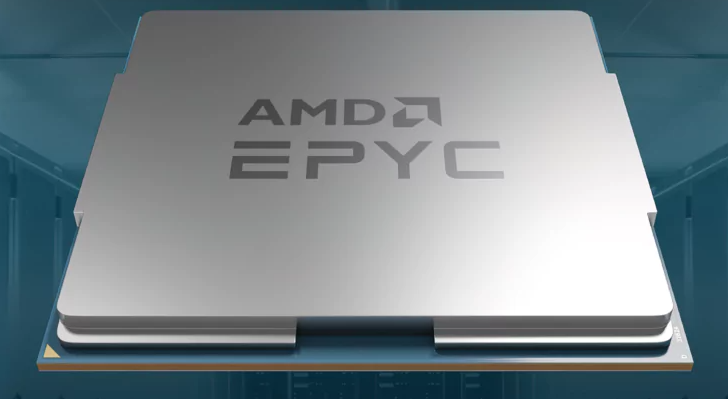 Unreleased AMD EPYC Genoa-X processor 'engineering sample' appears on Chinese website. The Zen 4 architecture-based 3D V-Cache is implemented in the server CPU. It is known that AMD is working on Genoa-X, but there is no word on when it will be released. On occasion, virtually market-ready qualifying samples can even be found on the Chinese second-hand market, which has become a mecca for purchasing previously unreleased hardware and early engineering samples.  Platforms such as Goofish will frequently list forthcoming CPUs like Intel Core and AMD Ryzen before those CPUs have even been officially released. It appears that one individual is selling the unreleased AMD EPYC Genoa-X processor.
This chip is an improved version of the Zen4 architecture and comes equipped with 3D V-Cache. The processor does not yet have a definitive release date. The EPYC 9684X is supposedly the sample that's up for grabs, and it's been touted as being "almost new" and working. This particular model comes with 96 processor cores and 1152 megabytes of L3 cache, but there is only one unit available. This Central Processing Unit (CPU) is coming from an AMD partner who does not have license to sell it, hence the sale of this CPU is illegal. Both AMD and Intel have a poor reputation for being proactive in the removal of such postings. Because the seller provided the complete QR code, AMD is able to track down this particular sample with relative ease.
Genoa-X, which is AMD's successor to Milan-X (Zen3), is designed specifically for technical computing and database applications, both of which can significantly benefit from the expanded L3 cache. The CPU series is officially scheduled to be released this year; however, AMD has not announced a particular launch date at this time. The EPYC 9684X sample in question is said to contain 96 cores and more than 1 gigabyte (GB) of L3 cache, and its design is said to be comparable to that of the existing Genoa processors in the EPYC 9004 series. AMD's Milan-X predecessor, the Genoa-X, will be succeeded by the Genoa-X, which will incorporate 3D V-Cache and add 64MB of L3 cache to each ccd.
Genoa has the capacity to acquire up to 768 MB of additional cache space, with a maximum of twelve CCDs. This is in addition to the default 368MB of L3 cache that is provided by Genoa, bringing the total to 1152MB. Despite the fact that AMD has announced that their EPYC Genoa-X server CPUs with 3D V-Cache are going to be released soon. It is believed that the CPUs will become available later on in this year; however, AMD has not announced a specific timetable or provided the specifications for individual models.