Cinema HD App Review: Watch Movies and TV Shows for Free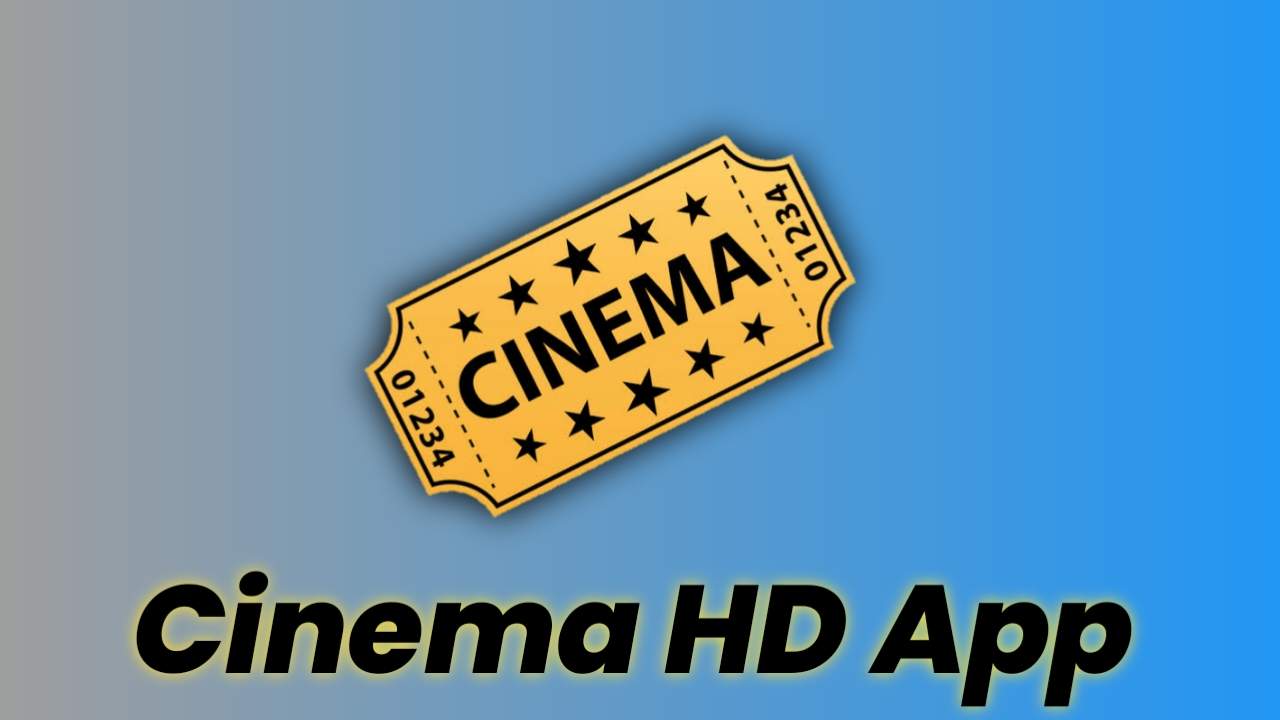 There are so many OTT apps like Netflix, Amazon Prime, Hulu, etc that let you stream the latest movies and TV shows, but to use their service, we have to buy the subscription, right? usually, the subscription of OTT apps is not that high but still, users like me who are a student can not really afford to buy subscriptions of OTT apps just to stream movies and TV shows.
Now to solve this issue, we have with us an amazing app that is known by the name of Cinema HD. Many of you must have already heard about this app since this app is available for quite a long time, but still, if there is anyone who doesn't know anything about Cinema HD then please read the brief introduction of Cinema HD app from below given heading.
What is Cinema HD App?
Cinema HD app is a free alternative to apps like Netflix and Amazon Prime. Cinema HD has only one aim and that is providing movies and TV shows for free all over the world. With the help of Cinema HD, you can watch thousands of movies, TV series, Anime, etc in very high quality.
The library of CInema HD is really huge and they have a decent amount of content. Cinema HD is also very quick when it comes to uploading newly released movies or a TV series. Cinema HD provides tons of features to the users which really help in improving the overall user experience of the app.
Features of Cinema HD?
Cinema HD has countless features but still, I am going to write down some of the most amazing features of Cinema HD that I have discovered so far.
Cinema HD allows the user to use their own choice of a media player and this feature is one of my favorite because I really can't watch videos without a VLC media player.
The User Interface of Cinema HD is really quite decent, you won't see anything fancy, everything is simple and easy to understand.
With Cinema HD you can really enjoy high-quality streams, you can easily watch up to 1080p.
For real-debrid users, there is one good piece of news and that is Cinema HD lets you integrate your real-debrid account so that you can even enjoy 4K quality streaming.
Cinema HD has the support of subtitles.
It also has a Chromecast feature and with this feature, you can easily cast your cinema HD screen to your big TV screen.
The size of the Cinema HD apk is quite compact.
So, now we have talked a lot about Cinema HD. the main question is how do I install Cinema HD on Android, you also want to know it, right? well, below I have given the full steps to install the Cinema HD app on Android smartphones.
Download Cinema HD APK File
Firstly you need to download the Cinema HD APK on your android smartphone, click on the below link to download the cinema HD apk file for free.
Download: Cinema HD AppAPK
How to Install Cinema HD on Android smartphones?
Now I know you all are waiting for the steps, so below are the steps that you need to follow in order to install Cinema HD on Android.
The very first thing is to enable "apps from unknown sources" and the reason why we are doing this is that Cinema HD is a third party application and in order to install any third-party apps on Android, this option needs to be enabled, so simply go to Settings >> Security >> Turn to Install Unknown apps option.
Now you need to download the Cinema HD app APK from the above download section.
Open the file manager on your Android device.
Now go to the Downloads folder.
Open the APK of Cinema HD that you downloaded earlier.
Now click on the Install button.
Wait for a few minutes, installation will take around 20-30 seconds.
Click on "Open" after the app is installed successfully.
Done! Now you can stream high-quality movies and TV shows on your mobile device.
Frequently Asked Questions
Is Cinema HD completely free to use?
Yes, the app is completely free to use, you just have to download and install it and that's it.
Can I connect Real-debrid account?
Yes, Cinema HD allows users to integrate their real-debrid accounts. It is very simple to do so, just go Settings >> General >> Real-debrid copy the code, and then go to the official website of real-debrid and paste the code there.
Is Cinema HD APK safe to use?
Yes, it is safe to use, I am using this app for a very long time and I never faced any issue or whatsoever. However, to be on the safer side I recommend you to use a VPN while using Cinema HD.