Cyberpunk 2077: Update 2.0 Build Planner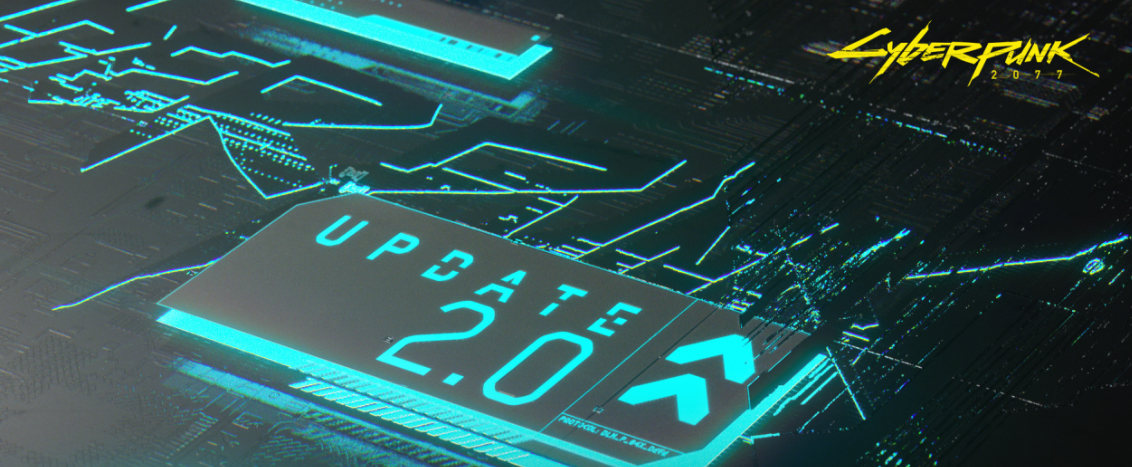 With the release of Update 2.0 for Cyberpunk 2077, you will witness a complete revamp of the Attributes and Perks of your character. Use CD Projekt Red's Cyberpunk 2077 Build Planner to strategize and brainstorm new ways to play with their system. There is a new Attribute, a maximum character level cap of 60, and many new skills. Read this article for information on the Cyberpunk 2077 update 2.0 build planner:
Read Also: When You can Claim Cyberpunk 2077 Twitch Drops Rewards
What is the Cyberpunk Build Planner?
The Cyberpunk 2077 base game will receive numerous improvements and additions with the arrival of Update 2.0. This means that in Cyberpunk 2077 and Phantom Liberty, the Build Planner can be used to create a personalized playable character.  This Build Planner features revamped perk and skill trees that let you create the Cyberpunk hero of your dreams. Additionally, you will also have the chance to discuss your favourite builds and display what unique techniques you have chosen for your particular Cyberpunk character.
Where to Find the Cyberpunk Update 2.0 Build Planner
The Cyberpunk 2077 website is where you can find the 2.0 Build Planner. It'll send you to something like the interactive Character page in Cyberpunk 2077. All the Attributes and their respective Perk Trees can be accessed from this page. All of the new Benefits found in the Phantom Liberty Add-On can be used in conjunction with the new Relic Attribute.
How to Use the Update 2.0 Build Planner in Cyberpunk 2077
Your character's maximum level is 60 on the 2.0 Build Planner page, and you have a total of 66 AP and 80 PP to allocate anyway you see fit. You can raise the Attribute Level by clicking the + sign that appears next to or above each attribute. Putting points into an Attribute raises its level and unlocks the associated Perks.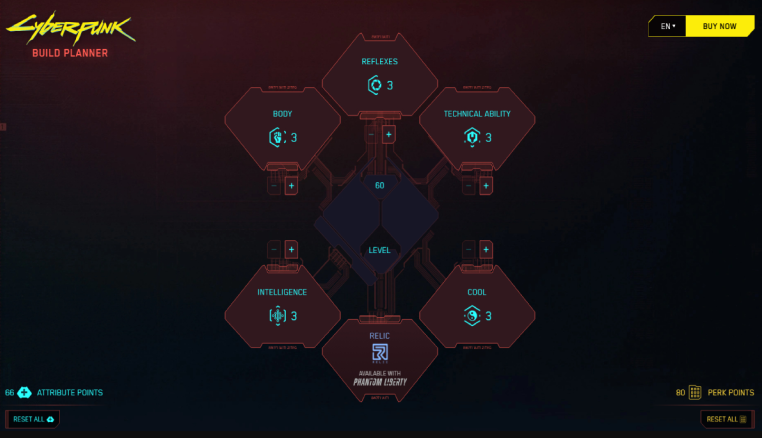 If you'd rather use those points toward something else, just click the minus sign to withdraw the Attribute Points. In addition, the Reset All button in the game's lower left corner allows you to reclaim all of your previously spent Attribute Points.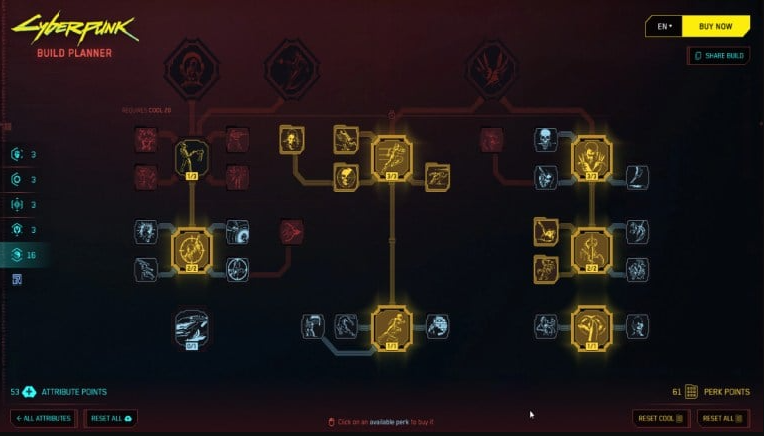 The Perks Tree can be accessed by clicking the Attribute. In this section, you'll find a list of all the bonuses that can be purchased with Attribute Points. Spending more points on a certain trait will increase the benefits you receive from that trait. To gain access to the desired benefit, just click on it. Once you activate a perk, the associated skills will become available.
FAQs
What is the strongest build in Cyberpunk 2077?
The Solo build is one of the most potent in Cyberpunk 2077, giving you access to powerful heavy melee weapons and firearms. New cyberware mods and benefits are at your disposal thanks to your enhanced skill set and other 2.0 enhancements.
What is the bullet time ninja build in cyberpunk?
One of the quickest builds in Cyberpunk 2077, Bullet-Time Ninja makes the most of the reflexes attributes in your talent tree to maximize your Katana's and melee weapons' potential.
What is the fastest sword in cyberpunk?
Scalpel. The scalpel-like precision of the Scalpel Katana is combined with the speed of a weapon capable of five attacks per second. Each strike deals 145 damage, which might result in a DPS of 728.4 depending on the situation.
What is the best legendary sword in cyberpunk?
The best Katana in the game by far is the Satori. It is possible for it to deal 3.85 strikes per second, and each one has a base damage of 57. When compared to other Katanas, this weapon's DPS of 221 isn't very high; but, its one and only perk, which increases critical hit damage by 500–600%, is where its true power rests.