Destiny 2 Guide: Where to Find Xur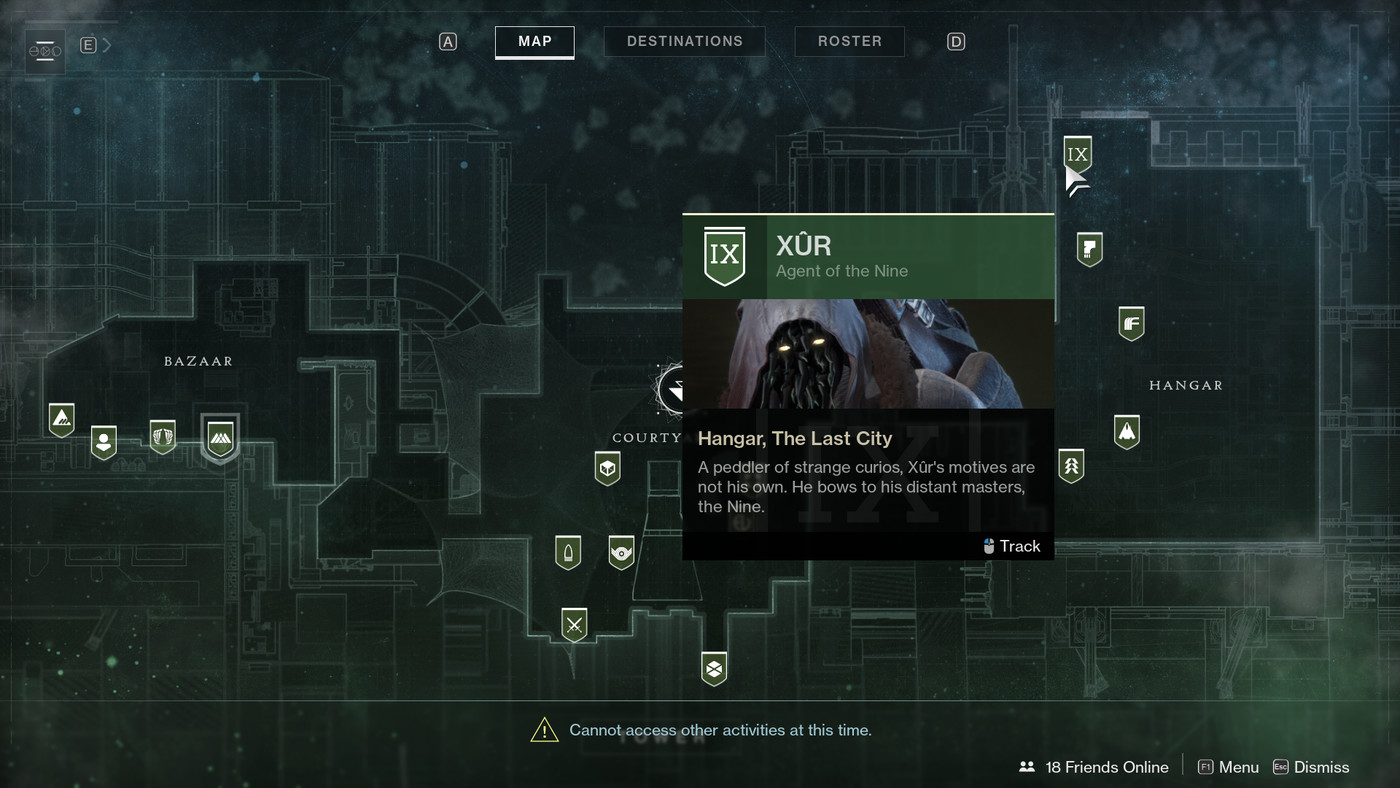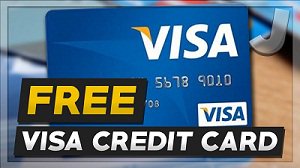 Players in Destiny 2 can visit Xur on weekly basis. Xur is the provider of exotic items with rare levels for your inventory. Developers of the game has changed the location of Xur in the latest update (released on 8 March 2019). Now for the next whole week his location won't change and you'll be able to see him again and again at the same place till 12th of March. Come 12, players will to have to wait till Friday to see Xur again.
Advertisement
When he'll comeback on Friday the 15th, he will appear on a different location and will possess different equipment. Different, still exotic and enticing. If you have not found him this week and are wondering where to look up for Xur, don't worry, we got you covered. This article will guide you about the location of Xur. Remember, the location will be only valid for this week and once he disappears, you won't be able to find him again till coming Friday on 15th of March. Same goes for the items he holds right now in his inventory, they can only be found before 12 March.
Location of Xur:
AS we have already told you, for every week, Xur will change his location on the map and next week he will appear with new items. You can buy these items with in-game currency called Legendary Shards. Now for this week, Xur can be found at the back of the Hangar. If you want to buy anything from his shop, simply grind some Legendary Shards and head to the tower, then enter the Hangar. When you get inside, after crossing the Dead Orbit vendor, you'll see some stairs. Climb up and after reaching the top look for Xur on the left side.
Xur items this week:
During the week of 8-12 March, Xur is selling following items in his shop:
Ursa Furiosa (Exotic Titan Gauntlets) for 23 Legendary Shards
Oathkeeper (Exotic Hunter Gauntlets) for 23 Legendary Shards
Ophidian Aspect (Exotic Warlock Gauntlets) for 23 Legendary Shards
Trinity Ghoul (Exotic Combat Bow) for 29 Legendary Shards
Fated Engram for 97 Legendary Shards
Some of these items are pretty attractive and enticing. So, we would suggest that you visit Xur as soon as possible before he disappears into thin air again. Have you found him during this week yet or are you still struggling?
Check out more Destiny 2 Guides below:
Destiny 2 'Season Of Opulence' Release Date And New Features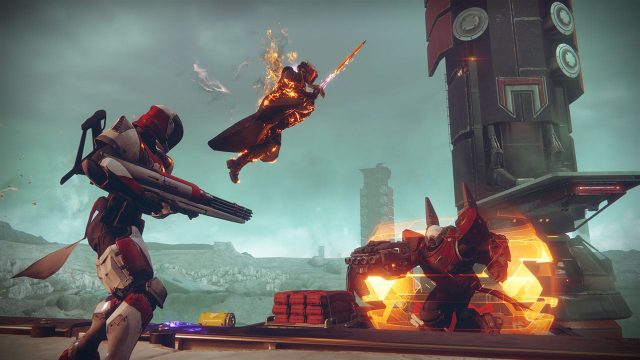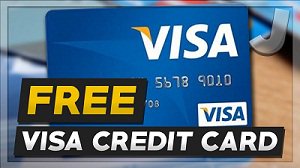 Destiny 2 players will get increasingly substance to play with Season of Opulence. It is the last known period of substance during the current year. The new will bring another Raid, more defensive layer and weapons. There is likewise a fresh out of the box new six-player coordinate movement. When you investigate the guide, you can see that a few things have been edited. In this way, it's genuinely clear that Bungie is endeavoring to keep the data covered up. "Opulence" proposes that there is a plausibility that we will return to Emperor Claus' space.
Advertisement
Luna's Howl and Not Forgotten's appearance in the diversion didn't especially satisfy the fans. I would state the players had undecided sentiments about their incorporation. The two are solid in the Crucible, and utilizing them gives you a sentiment of intensity. Be that as it may, on the off chance that you are in a bad way, at that point you won't be satisfied.
Every weapon's capacity lies in the "Great Howl," which enables you to bargain reward harm in the event that you figure out how to arrive two accuracy shots in succession. When you actuate this capacity, your capacity is unrivaled. In this way, it is being balanced. Superb Howl will increment just body-shot harm, which results on two headshot/one body-shot murder. They are likewise changing the weapon's model. They are moving it from a 180 RPM Hand Cannon to 150 RPM exactness weapon.
Discharge Date:
Destiny 2 Season of Opulence is relied upon to be discharged in June, and it will in all probability keep running till the finish of August. On the off chance that you investigate the past seasons, it is genuinely evident that we will get Season of Opulence in the principal seven day stretch of June.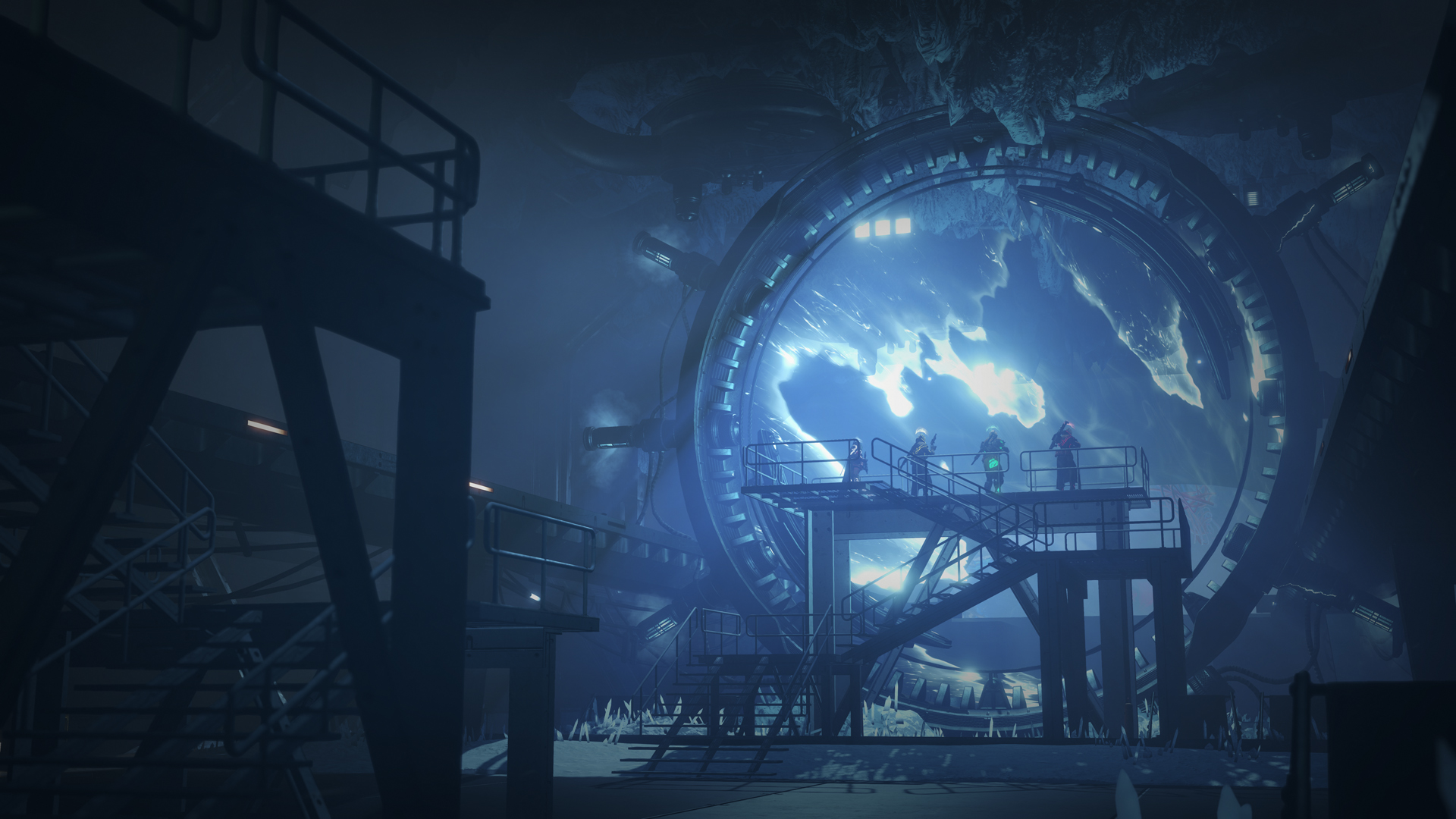 Bungie is conveying a couple of imminent changes to the amusement. One of them is changing the manner in which how Enhancement Cores work for a mixture. Scrapper Bounties will be expelled, and Enhancement Cores will be made increasingly available. The new season will bring new protective layer and weapons as I said.
Refreshed on 17 May 2019:
At long last, we have a discharge date for Destiny 2: Season of Opulence, and it isn't excessively far. It has precisely got the date we expected, which was in June, and the affirmed date is 4 June. The season will be live till August 2019, and there will be another attack accessible also.
The new strike, which will be propelled with Season of Opulence, is called Crown of Sorrow. It is conceivable that the new attack will expect players to download the new DLC Penumbra, which is additionally required for Season of Opulence. The strike will go live at 7 PM ET, so mark the date and time to play the attack. Additionally, the power level for the primary strike is 715. Subsequently, remember that also.
Also Read: 
Destiny 2 Update Version 1.35 Patch Notes 2.2.2 for PS4, Xbox One, PC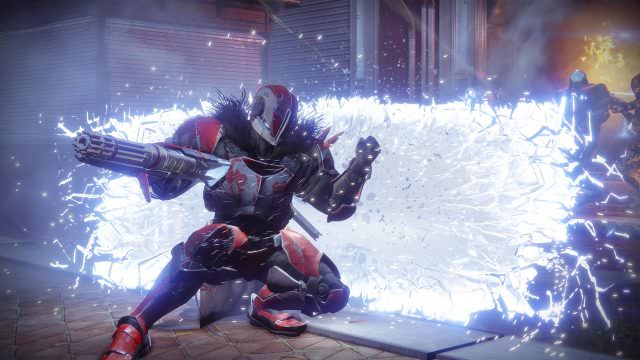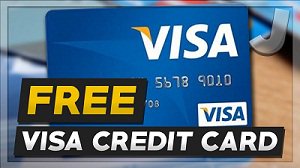 Destiny 2 update version 1.35 is out now for the PS4, Xbox One, and PC.  Full patch notes for this new update for Destiny 2.
Advertisement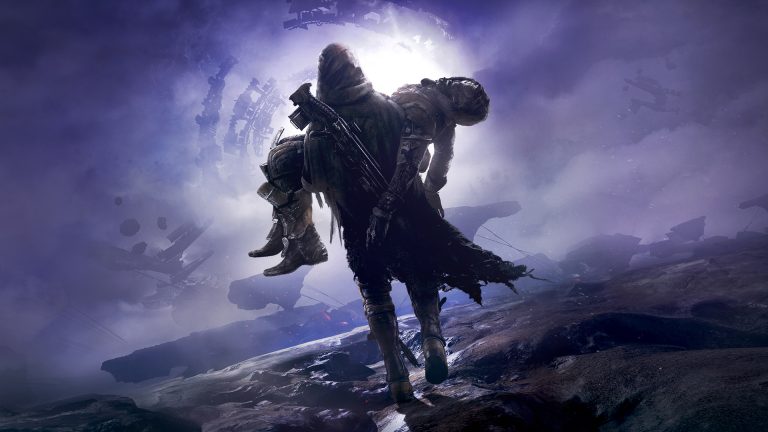 Destiny 2 Update Version 1.35 Patch Notes 2.2.2 (PS4, Xbox One, PC)
Sandbox
Hunter
Spectral Blades

Out-of-stealth damage reduction decreased from 60% to 52%
In-stealth damage reduction decreased from 62% to 54.4%
Super duration out of stealth with no attacking decreased from 17.5 to 14.5 seconds
Super duration in stealth with no attacking decreased from 26.6 to 23.5 seconds
Light melee cost increased by 50%

Arcstrider

Fixed an issue in which Combination Blow was unintentionally magnifying damage of the Arc Staff Super
Warlock

Voidwalker

Fixed an issue where Warlocks were unable to Blink after going through a teleportation portal

Stormcaller

Fixed an issue where Chaos Reach would not deal damage to enemies affected by other status effects (such as Thorn's Soul Devourer or Hunter Tethers)
Weapons and Armor

Fixed an issue where Actium War Rig would prevent Auto Rifles with the Grave Robber perk from being able to generate Masterwork orbs
Fixed an issue where Vestian Dynasty could not be Masterworked
The Wizened Rebuke can now drop with random rolls from Iron Banner engrams and Match Rewards once the associated Triumph has been completed
Removing Sentry armor with Umbral Strike stacks active will no longer give a permanent damage buff against Taken (note that while the buff string does not clean up, the damage modifier properly clears when removing the armor; the string cleanup will be fixed in a later patch)
Investment
Lore
Fixed an issue where Dreaming City lore was not being awarded when completing an Ascendant Challenge
Bounties
Fixed an issue where the "Collect Vex Samples" objective of the Xûr bounty "The Tower" could not be completed in the Warden of Nothing strike
Fixed an issue with the Gambit Prime bounty "Sentries Hold the Line" where all boss enemies were unintentionally contributing toward bounty progress

The bounty has been re-balanced to award significantly more bounty progress for Blocker and Primeval kills
Triumphs
Lowered the Verdant Light: Competitive Triumph to require only 20 Revelry Orbs

Players who earned 20 orbs during the Revelry event will have their Triumph completed retroactively
If players completed all other Triumphs, the "Party Harder" Triumph will also be completed and grant the emblem reward
Medals
Fixed an issue where Massacre and Locksmith medals were not appearing in Gambit Prime
Iron Banner
Fixed an issue where the Iron Ruby shader was not dropping

This shader now drops when dismantling Iron Banner gear
Eververse
Fixed an issue where Legendary Eververse Ghost Shells were dropping with only Mercury perks
Fixed an issue where the "Good Doggo" emote was dropping from unintended sources
Destiny 2 is available now for the PS4, Xbox One, and PC.
Related Articles:
Where to Find Xur this Week in Destiny 2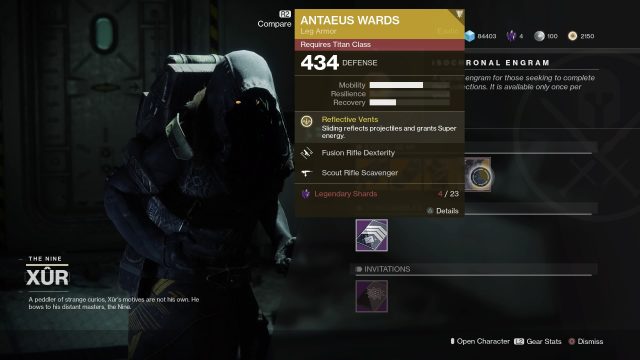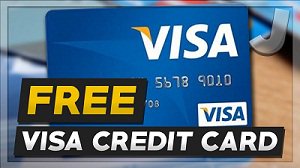 Every week in Destiny 2, players have the opportunity to find Xur and buy Exotic products from him. In the week of April 12, Xur could be found at the same place, selling the same items, including exotic armor and exotic weapons. After April 16th, you will have to wait until next Friday to find Xur again.
Advertisement
At that time, he will have moved to a new place and will have different types of exotics items for sale. If you want to find Xur in Destiny 2 this week, continue reading this, as we have outlined what you can do to find Xur and all the items he is selling in Destiny 2 on the week of April 12!
In Destiny 2, Xur can be found in a new location every week. In the game, Xur is an exotic commodity supplier. Exotic products sold by Xur are available for purchase in exchange for Legendary Shards. From 10 am (Pacific Standard Time) on Friday, 1 pm. (Eastern Time), 6 pm (BST), Xur will appear in a random location in Destiny 2.
Xur will stay at this position until Tuesday at 10 am (Pacific Standard Time), 1 pm. (Eastern Time), 6 pm (BST) and will not reappear at the same time next Friday. In the week of April 12, Xur can be found in a place he is familiar with in the hangar. To find Xur, you first need to go to the tower and then into the hangar. Head pass the dead orbit supplier and leave the hangar, you will find Xur.
From April 12th to April 16th, Xur can sell a variety of exotic goods. In Destiny 2, everything that Xur sells can be purchased in exchange for legendary pieces. In addition to Titan, hunter and warlock armor, Xur has an exotic weapon every week, and a Fated Engram.
Want to know what kind of Exotics you can get from Xur this week? We have a list of all Exotic products that Xur is selling in Destiny 2 on April 12th!
Exotic Sc​​out Rifle – 29 legendary pieces
Lucky Pants (Exotic Hunter Legs) – 23 Legendary Shards
Dunemachers (Exotic Titan Legs) – 23 Legendary Shards
Starfire Agreement (Exotic Warlock Breastplate) – 23 Legendary Shards
Fated Engram – 97 Legendary Shard
Invitation to the legendary fragments of nine to nine
In addition to exotic armor like the Spark Protocol and weapons like the Jade Rabbit, players have the ability to buy a new nine-person invitation from Xur this week to get nine legendary pieces. For this week's nine-person invitation, players will find themselves in the "power" mission, while they collect samples while the best garden world hits Mercury.
These samples included 9 Hive samples, 9 Vex samples and 9 Cabal samples. After reviewing the list of exotic items available for purchase, what do you think of the Xur inventory for the week of April 12? Do you want to choose The Jade Rabbit, or are you more interested in completing the latest nine-person invitation? Please let us know in the comments below!