Destiny 2: Regnant God Roll Guide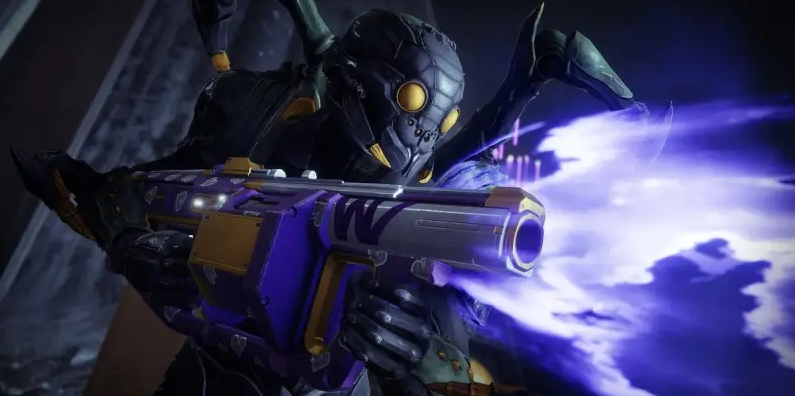 The Regnant Grenade Launcher and God Roll have quickly become staples of player versus environment (PvE) play in Bungie's sequel to Destiny. Lightfall's S20: Season of Defiance is where the Heavy weapon made its debut. But Season of Defiance's Void Heavy grenade launcher, Regnant, won't be ignored, as it has one of the best perk pools of any such weapon. Learn more about the Destiny 2 regnant god roll in this in-depth guide!
Read Also: Navigating the Expansive Universe of Destiny 2
Regnant PvE God Roll
Since Lightfall premiered with the Armor Charge modding system, Explosive Light has become the top perk for high-ordnance items. Every Destiny 2 build now centers on Orbs of Power, making it easier than ever to stack Explosive Light for damage. This perk is essential for boss damage with Regnant, and Enhanced Explosive Light's extra stack is ideal for Envious Assassin in the third column.
Launcher Barrel: Smart Drift Control
Magazine: Spike Grenades
First perk: Auto-Loading Holster or Envious Assassin
Second perk: Explosive Light
Your companion perk—Auto-Loading Holster or Envious Assassin—depends on your playstyle. If boss damage requires dealing Heavy ammunition damage and hot swapping to Izanagi's Burden, Auto-Loading Holster is the traditional utility perk to save time reloading Regnant.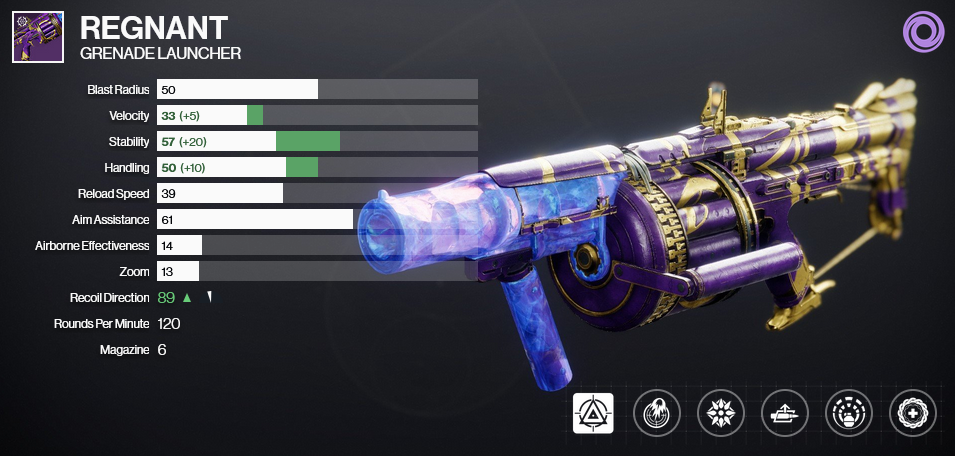 Envious Assassin is worth considering if you want to do as much damage as possible quickly. This new Lightfall perk lets you overfill the magazine by destroying foes with other weapons before drawing it out. Your supplies will deplete quickly, but if Heavy ammunition bricks are flowing, the damage will be worth it.
Any Void-wielding Guardian can benefit from Regnant's Repulsor Brace and Destabilizing Rounds if you're not building for boss damage. Destabilizing Rounds easily weaken a throng of combatants, activating Repulsor Brace's overshield to greatly increase your survivability in enemy-heavy confrontations. It won't be as popular as Explosive Light, but it's devastating when used properly.
Regnant PvP God Roll
You may want to reconsider creating a Regnant for PvP. For your Heavy slot, heavy grenade launchers are fine, but there are stronger weapons that would work better. Regnant's perk pool reflects this, with few options that favor PvP players using the weapon against Guardians.
Launcher Barrel: Smart Drift Control
Magazine: High-Explosive Ordnance
First perk: Repulsor Brace
Second perk: Destabilizing Rounds
Repulsor Brace and Destabilizing Rounds are great for putting your best foot forward. With little ammo, you need easy-to-start perks like these two. The Void subclass synergy is a benefit.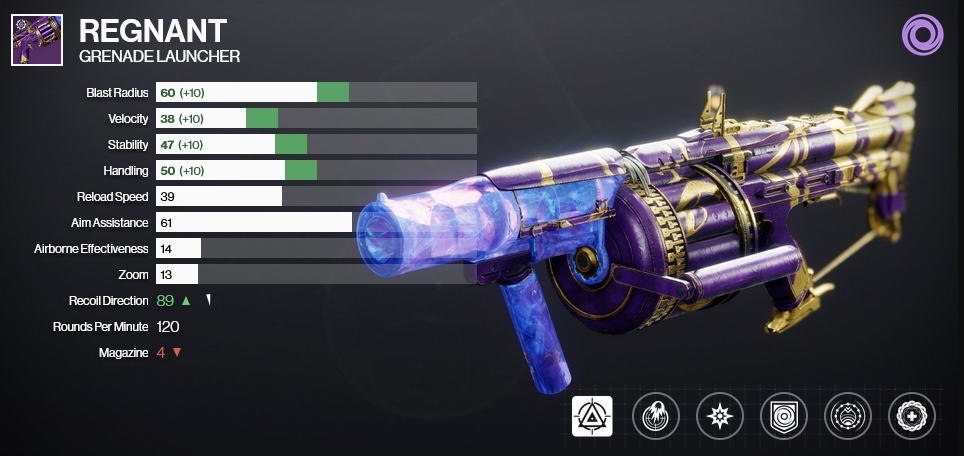 You can't go wrong with the barrel and magazine, but High-Explosive Ordnance maximizes blast radius to confirm kills without losing other stats. The magazine loses two grenades, but a PvP build won't miss them because Heavy ammunition in the Crucible means you'll never get them.
It's not the most traditional PvP Heavy weapon, but the 20% damage bonus could surprise a confident Guardian, which is reason enough to have one in your back pocket.
Regnant's Drop Location In Destiny 2
Additional replicas of the weapon can be obtained during the season and Year 6 of Destiny 2. The Heavy Ammo Grenade Launcher is a seasonal drop from the main event, Defiant Battlegrounds. Regnant, a Destiny 2 reward, may be saved for the activity's conclusion.
Defiant engrams can be directed at the Regnant in Destiny 2 once the player has obtained the weapon. If you really want to get your hands on its God Roll, this is your next best bet. The most efficient method is to collect all five patterns and then use them to activate the crafting feature. Following the God Roll in PvE or selecting perks that cater to one's personal preferences, players will be able to shape the Grenade Launcher to their liking.
FAQs
Is Regnant any good Destiny 2?
The Regnant's ability to be crafted and upgraded using Explosive Light makes it appear like a fantastic Heavy Grenade Launcher for PvE. This is a fantastic stand-in if you were hoping for a Wendigo but came up empty.
What is considered a God Roll in Destiny 2?
One's ideal god roll for a weapon, which might vary from player to player and from activity to activity, is essentially a perk roll that offers the weapon the highest potential stats and advantages to make it most effective in either PvE or PvP.
What is the God Roll blowout Destiny 2?
This God Roll is an attempt to improve the Legendary Rocket Launcher's mediocre Stability and Velocity. This version also dramatically increases the weapon's Blast Radius and Reload Speed, making it more effective in both PvP and PvE situations.
What is considered a high stat roll Destiny 2?
While a score of 65 or more is generally desirable, the range you're comfortable with is still important to consider. A 59 roll with 20s in two sought-after stats and a passable third stat is one possibility. Resilience 20, Discipline 20, and Recovery 13 all add up to Titan stats.