Payday 3: All Voice Actors List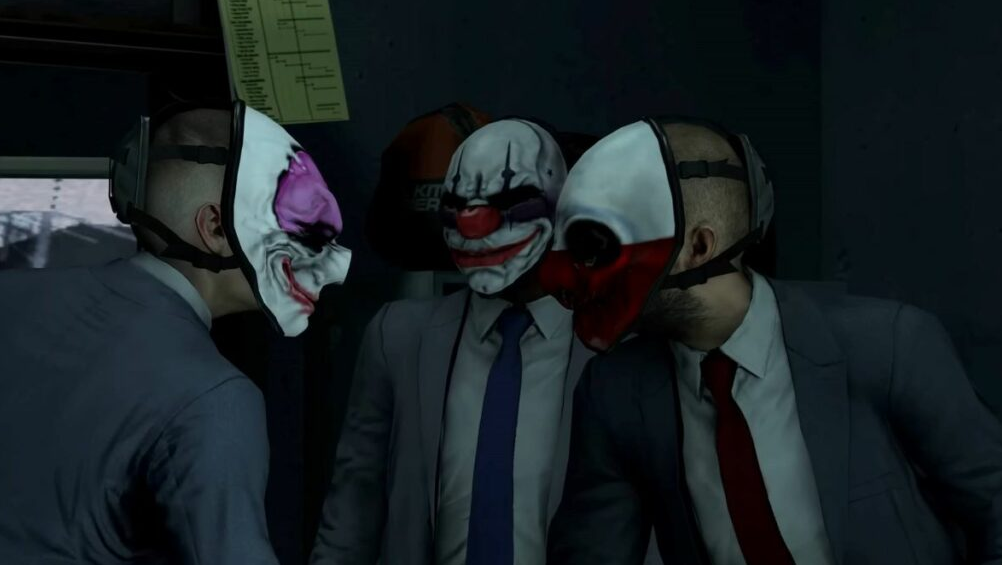 Even though the launch of Payday 3 was not as successful as the developers had hoped it would be, there is still a lot to like about the game. One of these elements is the vocal performance provided by the amazing collection of voice performers hiding behind the masks; yet, some viewers may be taken aback when they discover exactly who voiced who. This page will walk you through the whole list of voice actors that were used in Payday 3:
Read Also: Payday 3: The Best Heists to Grind
Who Voiced the Payday Squad in Payday 3?
Pearl is the newest member of the Payday team, bringing the total number of primary players on the team up to six this time around. Despite the fact that the player controls the same version of Wolf throughout the game, there has been some recasting of the character behind the scenes.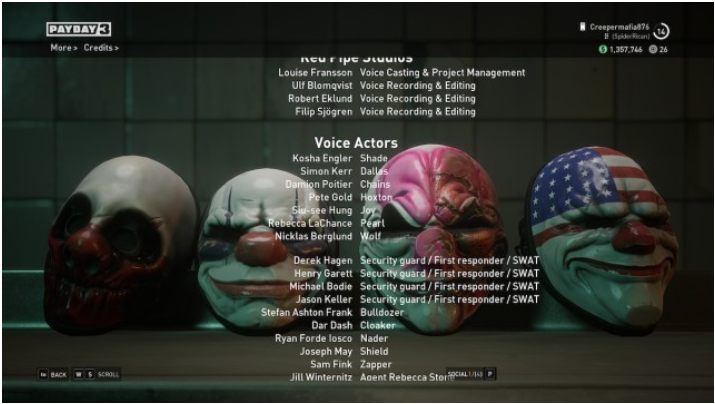 Dallas
Dallas is the kind of person who is tough and doesn't put up with foolishness, but he always looks out for his own. A crafty and courageous criminal maintains their attention only on their goal at all times. In tense situations, he rarely loses his composure and is frequently the person who comes up with a solution. In Payday 3, Simon Kerr will once again play the part of Dallas.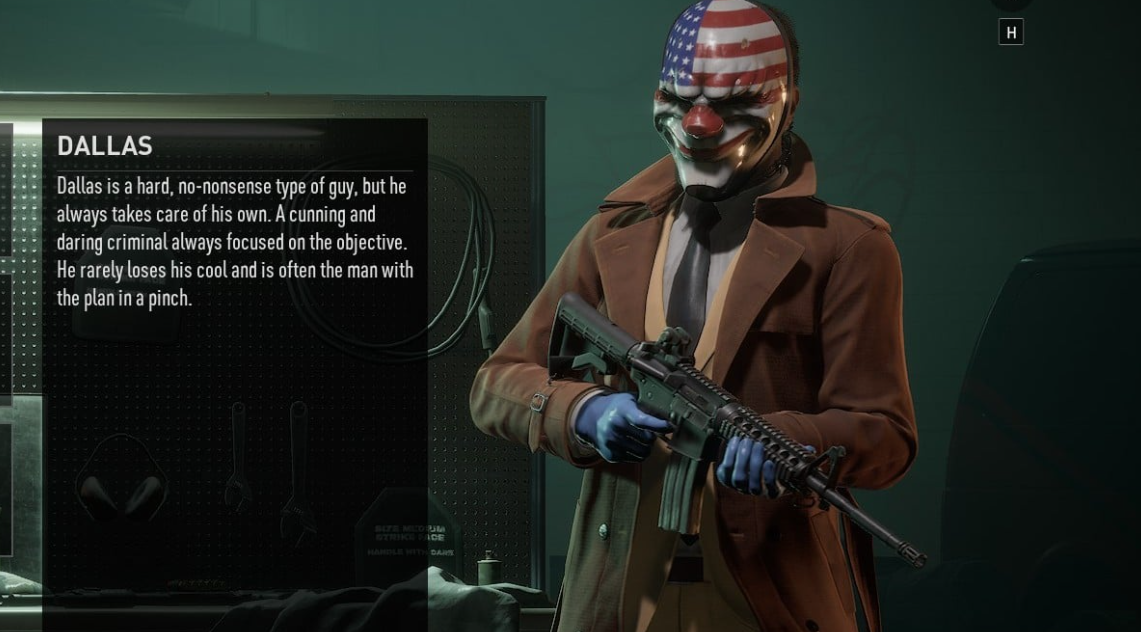 Wolf
The word "wolf" alone is an oxymoron. A messed-up sociopath and a trustworthy accomplice in crime, all rolled into one weird package. He never seems afraid and never expresses regret for his actions. Manifestly off his rocker while remaining cold-blooded and methodical in his approach. Nicklas Berglund, and not Ulf Andersson, will be playing the role of Wolf in Payday 3.
Hoxton
Hoxton is the oafish Englishman with an air of superiority about him. A violent criminal with a sharp intellect who matches the severity of his actions with much more foul words. He is forthright in his speech, steadfast in his allegiance to his companions, and never fails to bring his A-game to any robbery. In addition, Pete Gold will be providing the voice of Hoxton once again in Payday 3.
Chains
Being in the middle of a battle is just another day at the office for Chains. It takes more than a couple of stray bullets for him to lose his composure since he has nerves of steel and a cavalier attitude toward violent crime. He is a true professional and a formidable opponent because he exudes self-assurance and talks quickly. Chains is given a voice in Payday 3 by Damion Poiter.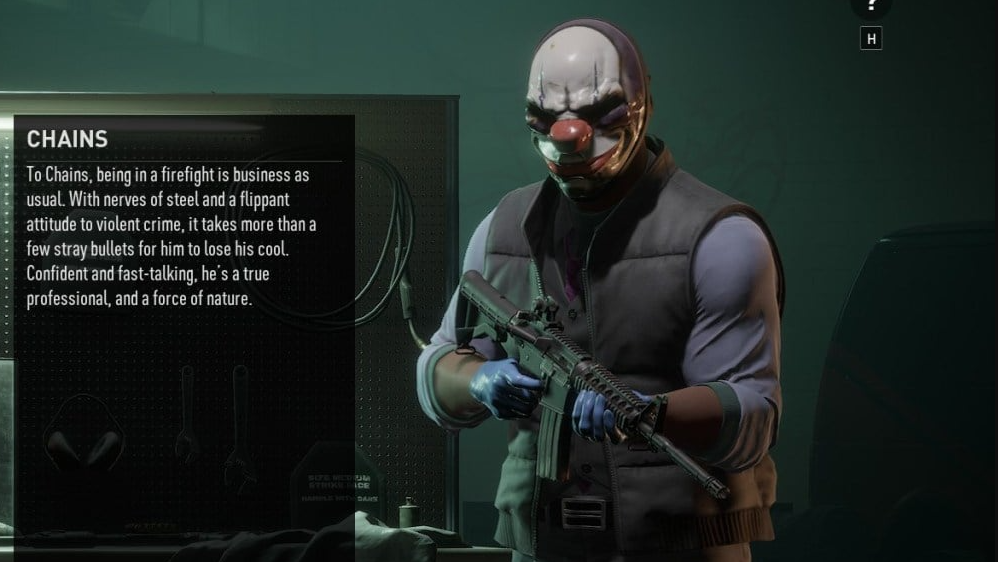 Pearl
Rebecca LaChance lends her voice to Pearl, a fresh new heist character that makes her debut in Payday 3. Pearl is a skilled con artist and infiltrator in the organization. She doesn't leave anything to chance, so it's unusual when things don't turn out the way she wants them to. However, should the circumstances require it, she is not unfamiliar with the use of firearms. She is a vicious fighter, there is no doubt about it.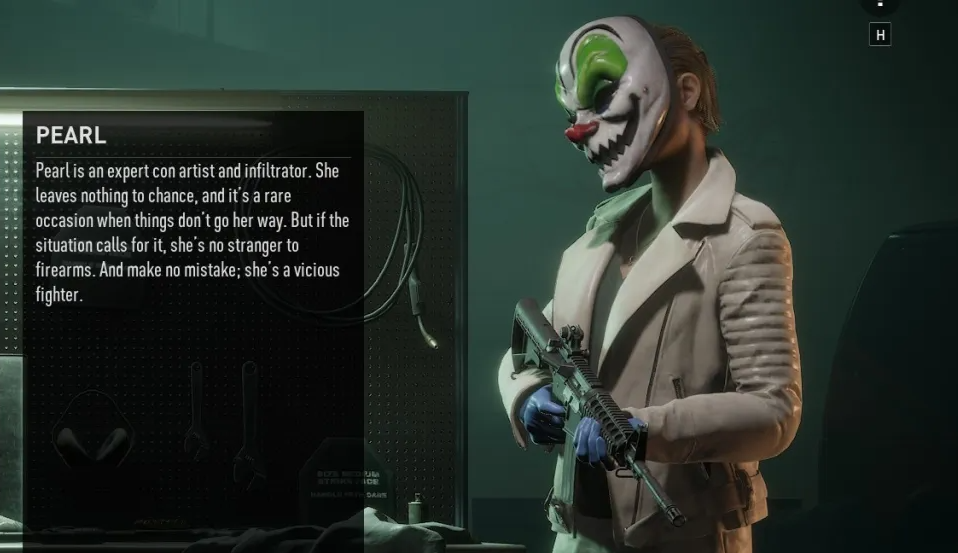 Joy
Brilliant computer hacker and expert in network security. Heist artist without compassion. Both of these emotions combined can be extremely harmful. She has a really warped sense of humor and utter contempt for those in positions of authority. However, she is a formidable opponent in a robbery. Siu-See Hung reprises her role as Joy in Payday 3, having previously done so in Payday 2.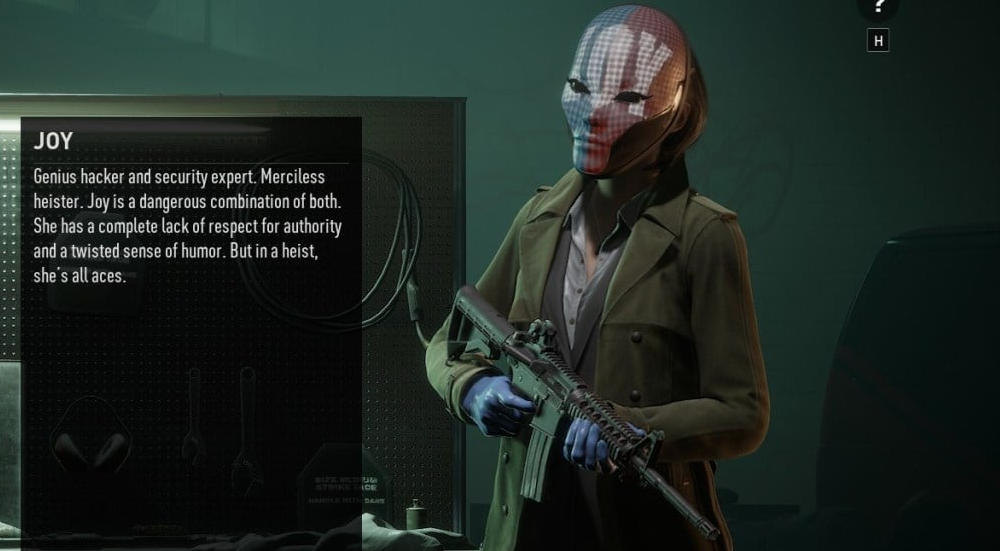 FAQs
Who is shade Payday 3?
Contrasting opinions on PAYDAY 3's No Rest for the Wicked and Gold and Sharke assignment prompts. In PAYDAY 3, Shade plays a supporting role. She is the new head of the Crime.net servers and a former partner of Bain, handling the Payday Gang.
Why is Bain not in Payday 3?
Bain will not be back (presumably due to the illness) and neither will Wolf. With the departure of Ulf Andersson and Simon Viklund from Overkill, the Cloaker is likewise no more. The hidden ending revealed that the majority of the characters committed suicide after reaching satisfying conclusions.
Is Ice T in Payday 3?
The announcement that Ice-T would be appearing in Payday 3 was made during gamescom's Opening Night Live 2023, which took place earlier this week.
Who owns Payday 3?
The third installment in the PAYDAY series, developed by Starbreeze Studios and published by Deep Silver, is a multiplayer first-person shooter.